Fighting Ford on education- it's not just about education
You have to give Stephen Lecce due credit. He really is trying his best to paint the fight between educators and his government in simple primary colours. Again and again, the Minister of Education says it's all about that excessive wage increase overpaid teachers demand and their hard-headed and hard-hearted insistence upon it, when all they really should do is stay in their classrooms, shut the doors and be happy with what the beneficent Tories choose to give them. Speaking, he claims, on behalf of millions of parents across the province, Mr. Lecce is trying to present himself as some sort of education warrior fighting for the rights of Ontario's children to attend school, albeit schools that might be falling apart around them, understaffed, and increasingly ideologically driven.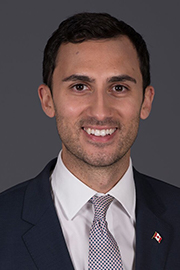 He says the same thing, week after week: We are not giving in to your cost-of-living wage demands. We have been reasonable about taking only half the innards out of secondary class sizes and about forcing kids to take at least two courses online (for absolutely no reason). We are not saying anything formally about keeping full day kindergarten or special education support. So, it's your turn to back down and make a concession.
It looks as though Mr. Lecce and his boss Doug Ford believe that if they just 'hang tight' and keep blaming  educators, they will be able to turn parents across the province against them.
What the Tories haven't factored in, at least publicly, is their brief but nasty history. This is what's going to make it harder for them to get away with this bit of 'divide and conquer'. This isn't just about rotating teacher strikes and work-to-rule campaigns. It's not even entirely about education. These battles are central, but what they represent is even more important. These confrontations are about deep cuts everywhere from a government which never had any intention of saving money.  Instead, it determined to put progressive ideas like equity, opportunity and access to services on a higher shelf, just that much further out of reach, lest people get the wrong idea that it's actually possible to live in a place where government might really be "for the people."
Brief history of bad government
Let's review.
Doug Ford sold Ontarians a deal. He said he was going to get rid of the Wynne government's "ideological sex ed curriculum" and do away with discovery math. He said he was going to save them money through cutting taxes for people earning less than $28 000 per year, a 20 percent cut for middle income taxpayers and turning corporate rates back from 11.5 to 10.5 percent. He was going to knock 10 cents a litre off the price of gas and cut hydro bills by 12 percent, all the while putting an end to "hallway medicine", building transit, adding more hospital beds and dropping the Liberals' cap-and-trade system to reduce carbon emissions. That, by the way, would have brought $3 billion into government coffers over 4 years. He was going to do all this while balancing the budget sometime during his mandate, by finding $6 billion worth of "efficiencies."
And don't forget "buck a beer".
As soon as the Tories found their offices at Queen's Park, they attacked education. They dumped the "ideological sex curriculum" and even set up a snitch line for parents to expose renegade educators who might be teaching it under the table.  They replaced it a year later with almost the same curriculum. They cut money for teaching music, for local parents' councils and for tutoring programs, while telling new teachers, for no apparent reason, that they would have to pass a math test. They cancelled curriculum writing teams for American Sign Language and Indigenous peoples' studies. They scrapped Ontario's first French language university and lowered university tuition fees by 10 percent, while offering no plan for the universities to make up the resulting financial shortfalls. Simultaneously, they eliminated free tuition for lowest income students.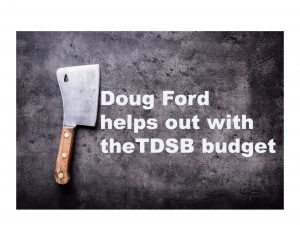 They put a lifetime cap on money that would be paid out for therapy for children with autism; then backtracked, then pulled money from autism treatment centres, leaving a mess still looking for clean-up and repair. They increased averages for high school class sizes, then backtracked a little; told students they would have to take 4 courses online, then backtracked a little. They increased averages for elementary classes and cut grants to local school boards. This left the Toronto District School Board (TDSB), for example, with $67 million to cut. These are just the highlights.
Here are some more. In the middle of an election campaign, Doug Ford decided Toronto didn't need half its city council, so just eliminated it. He slashed legal aid by 30 percent and money to Community and Social Services by $392 million. The Ministry of Health lost $51.7 million while Indigenous Affairs dropped $28.3 million. His government cancelled a pilot study for guaranteed annual income and cut subsidies for low-income families to access childcare, while making it easier for profit-based childcare to receive public money. It cut funding to the College of Midwives and slashed funds for Toronto Public Health; it even shuttered a stop smoking program for young people and set out to cut a $67 million child benefit. It passed legislation, which is now being challenged in the courts, limiting most government-paid employees to a 1 percent wage increase, while increasing the salaries of senior officials like deputy ministers.
For the people, it capped the minimum wage at $14 per hour, cut penalties for violations of labour standards and, just last week, floated the notion that it might be a good idea if developers were to hire their own building inspectors. Mr. Ford's government removed Ontario's child advocate, cut funds to repair social housing, and cut $355 million from mental health funding. It killed cap-and-trade and decided to spend $30 million to sue the Federal government if it imposed a carbon tax. To support this effort, gas stations were forced to display stickers- which fell off- claiming, incorrectly, that the tax was a rip-off.
And Mr. Ford took care of his friends. He cancelled a planned surtax on highest earning Ontarians, sold the abandoned Hearn Generating station property to a Tory donor for only $16 million, appointed top aide Jenni Byrne to the Ontario Energy Board at $197,000 per year, hosted a $1,250 cash-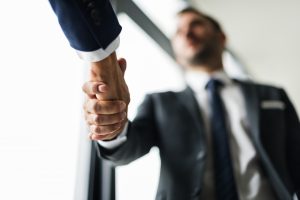 for-access dinner and appointed 5 failed PC candidates to seats on the Niagara Parks Commission, the Niagara Falls Bridge Commission and the Trillium Foundation. His friend and chief of staff, Dean French, had to quit his job after he awarded 6 -figure jobs to his son's friend and wife's cousin. And then there was Ron Taverner, who didn't have the qualifications, but was appointed anyway to head the OPP, something he later declined.
And yes, the Ford government drew back its claws in areas other than class size and online learning. It eased off on forcing municipalities to pay public health costs; it took the $67 million child benefit off the chopping block and restored the Transitional Child Benefit designed to help the neediest families in the province. Legal aid cuts were cancelled, and thankfully, the government  decided not to upload the TTC subway. The government also changed its mind about cutting Children's Aid Society funding by $28 million. It restored some funding to child care and reversed itself on paying for a French university.
Yet this apparent good will just illustrates the incompetent mess that constitutes the Ford government, which swaggered into office with a big claw hammer, smashed everything in sight and then tried to disguise the damage by presenting a kinder, gentler face. This made the situation, with whatever government service was affected, only terrible, not desperate.
Stephen Lecce's version of the kinder gentler face
This kinder gentle face is what Mr. Lecce has been trying to present in education, but it's phony and he's not going to get away with it. His government has done too much harm for this fight with teachers to be just about education. He can't pretend that his offer to give back a little of what the government took away from education actually amounts to negotiation. Like his Tory colleagues, he's just not credible. That's why parents are likely to hang in a lot longer supporting teachers, or at least not yell for the government to come in and legislate them back to work.
So far, educators have been cautious, testing support before they take job actions to the next level: work to rule, single-day rotating strikes by secondary teachers, then elementary teachers and recently Catholic teachers. Now it's on to the next step. Secondary teachers are back in class for exams, but the Elementary Teachers Federation of Ontario (ETFO), is stepping up its rotating strike after January 31 to 1 per week, hitting about 10 school boards and an additional day-long walkout that will affect all public boards across Ontario.
Stephen Lecce has nothing new to say about the latest move:  "Repeated escalation at the expense of our students, to advance higher compensation, higher wages, and even more generous benefits, is unacceptable for parents and students in our province. We firmly believe students should be in class, which is why we continue to stand ready to negotiate to reach a deal Ontario students deserve." It's the same old tune and it underlines the fact that his Tories have nothing to bring to the table and are just biding their time as they write up back-to-work-legislation.
What's next?
Depending on the outcome of the latest round of negotiations that began yesterday, the rotating strikes will go on and, if necessary, may lead to full withdrawal of services across the province. All unions representing educators must come together to present a common front for the nearly 200 000 teachers across the province who are not looking for a cushy wage increase; who just want to stop the debasement of our school system. They need solidarity from parents, students at all levels, and families suffering at the hands of Tory cuts. The educators' unions also need the support of all the other public sector workers who have seen what an unhinged and reckless government can destroy in a very short period of time.
Educators are representing  all of us who care about a a fair and equitable  society.