Pro- Trump rioters storm U.S. Capitol: Educators respond
This is what "really useful knowledge" is all about. At a time when the most powerful person on Earth has an extended tantrum because he didn't win an election; when he's supported by legislators, guided only by cynicism, to declare that it's been stolen from him and, when he still doesn't get his way, incites thousands of followers to mount an insurrection on a democratically elected government – at that time, educators must stand up and teach.
It's an old, old term "really useful knowledge;" it goes back to the 1820's when British workers wanted to learn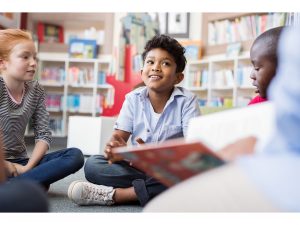 more than just what was required of  them to run the machines of the Industrial Revolution – they knew there was critical information they needed to have to help them understand the world that was quickly chewing them up.
That brings us to last week and the blinding speed at which educators all over have responded to the attack on the U.S. Capitol to help kidsunderstand what they need to know about their world; to discuss what they fear and to help them put this all together in a way that starts to make some sense to them.
Context and understanding the democratic process is fundamental. Los Angeles teacher Brianna Davis told the LA Times that she scrapped her lesson on the Civil War and quickly gathered images of the mob taking over the Capitol. She used them to  discuss the importance of fair elections and peaceful transfer of power. The presentation she put together is loaded with pictures, statements and short bits of information meant to push kids to sort out the swirl of information that surrounded all that was happening, for example:
Democracy
What role does democracy play in the United States?
How does the Declaration of Independence relate to what we saw?
What happens next?
There's also the critical discussion educators should have about the racial differences in law enforcement between the way police responded to Trump followers breaking into the  Capitol building and the strife throughout the summer, after the killing of George Floyd. Graham Kwiatkowski, a social studies teacher at Curie High School on Chicago's Southwest Side, told Chalkbeat that he showed his class three caption-less photos of unchecked rioters in Washington last week and three more of Black Live Matter protestors facing police last summer. His class got the difference  right away.
Social studies teacher, Mariah Pol was uneasy that parents might think she was brainwashing her students if she talked about the insurrection, but wasn't going to back and take the neutral route of presenting multiple points of view. She told Chalkbeat " Yesterday was just wrong and disgraceful and I can't stay silent in this matter." She used the  PBS Newshour report on the siege which has excellent ideas aimed at grade 6 -12 students dealing with everything from getting the details of the attack, media literacy, the comments of Trump compared to President-elect Biden along with discussion questions like:
What do you think of President Trump's statement, which he released via social media? Did he sufficiently condemn the violence, and in the proper manner?
What do you think of Twitter, Facebook and YouTube's decision to delete Trump's statement? Did Twitter act appropriately by locking Trump's account for 12-hours?
Did Trump's debunked reiteration of a "fraudulent election" help or hurt efforts to diffuse the unrest? Similarly, what do you think of Trump telling those who forced themselves in the nation's Capitol, "We love you. You're very special"? How does this juxtapose with what the President has said of Black Lives Matter protestors?
These are far from neutral questions meant to pay lip-service to an historical catastrophe while basically passing over it – a whitewash. Neutrality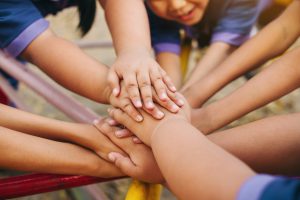 has no place here. Educators understand the dire implications for Black and Indigenous people, those of different colours and backgrounds, including anyone the LGBTQ community – from a mob carrying Kekistan and Confederate flags, QAnon supporters and of course the Proud Boys upon whom Trump called to "stand back and stand by" during the Presidential debates. Who are all these people furious about the mere presence of government as they demand impunity for anti-Semites, racists and fascists?  Progressive educators see their responsibility to go beyond the bare bones of an event and help young people apply it to their growing understanding of a chaotic world.
Canada is by no means exempt from discussion of these events. Our kids need this information just as much as their American counterparts. So, it was a real eye-opener to see a mail-out from Javier Davila, Student Equity Programme Advisor for the Toronto District School Board (TDSB). The document is enormous and offers resources for educators on everything from "Talking about Race, Racism and Racialized Violence with Kids" to "Responding to the Insurrection at the U.S. Capitol."
Here are a few of the items he collated. Please click here is you want to read more about it.
from Do Something.org
Published the day after the siege, it goes into basic issues with plain language answers:
What happened
How we got here
Why this is such a big deal
Excerpt:
This is the first time that the Capitol Building has been under siege since the British burned it down during the War of 1812. However, this situation is completely unprecedented in a couple ways. Firstly, this the first time a major US government institution has been stormed by its own citizens. Secondly, this threat to democracy was essentially created due to the President's promotion of conspiracy theories to the American people.
In an age where technology allows more misinformation to travel faster than ever (even faster than actual facts), promoting the truth and avoiding lies has never been more important. Arguably nobody has more of a responsibility to uphold the truth than the President of the United States (or really, any world leader). What happened on Wednesday is a big deal because it shows just how dangerous misinformation can be.
What the siege has to do with white supremacy
What you can do
from childmind.org
Excerpt:
Talking with younger kids
Younger kids are unlikely to understand what's happening on TV, but they may still notice that something is up.
Check in with little kids. "Seeing images on the news or hearing words like 'taking over the Capitol' without context might be very scary for little kids," says Dr. Domingues. And though the fact that younger children probably don't understand much of what's going on may seem like a good thing, it can actually make them feel more scared. "Kids might fill in the gaps of knowledge on their own with potentially scarier misinformation. So it's important that parents take the opportunity to talk about what is happening and not shy away from the topic.
from Beyond the Spotlight
This really catches the point of dealing with this  not as a standard teaching topic but as a discussion with care and commitment to equity.
Excerpt:
Please note:
These suggestions are not saying you MUST "teach" about what happened on 1/6/2021 (or any "day after" event or injustice). Days After Pedagogy doesn't mean turning trauma into a standard or a benchmarked lesson. But if you're going to TALK about it, do so with intention, care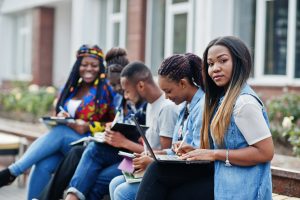 , and an explicit commitment to justice and equity.
Do not do this if you are going to cause more harm or trauma. Do not center images of Black suffering and pain as a way to make this a "teachable" moment. White teachers, this means you/us.
And please, remember that this is not about a one-off lesson. Days After Pedagogy only works if you've been teaching for justice on Days Before and Days During.
Note to Black teachers: I hope that you have time and space to care for yourselves, as you support your students. I hope that you have white colleagues who are talking about this, too, so you do not have to be the only one. I hope that you can find co-conspirators in your schools (or here).
Note to White teachers of white students: You HAVE to talk about what is happening. This is on us, every time and all the time. We cannot pretend to be surprised anymore. We have to do what we said we were going to do all summer when we were reading those anti-racist books and completing those anti-racism checklists. Our white students are not 'too young' to learn about this.
from Facing History and Ourselves
This resource opens up with a quotation from American author James Baldwin writing in 1963:
"American history is longer, larger, more various, more beautiful, and more terrible than anything anyone has ever said about it."
Excerpt:
In the midst of troubling and fast-moving events, it can be beneficial to focus first on emotional processing, addressing the "heart" before the "head." In your first conversation with your students about the events of January 6, 2021, provide them space to reflect on their emotional responses to the event and surface questions they are sitting with.
Contract With Your Class
Let your students know that their learning environment is a safe and brave space. Begin with a brief Contracting activity if you have not already forged that space in your classroom. If you have already established a class contract, invite your students to add to or modify the contract to support this conversation using the following questions to prompt students' thinking:
Which norms in our class contract are most important for guiding a meaningful conversation about the news of the extremist mob that attacked the US Capitol and why?
Are there any new norms we need to add?
Share What We Know
Breaking news changes quickly, and students may not know the most recent information, or they may have seen or read misinformation about the insurrection on January 6, 2021. Consider sharing a few bullet points or a resource from a trusted news outlet to establish baseline knowledge of the events and dispel misinformation. (Note: You can find a list of reliable news outlets in our Current Events Teacher Checklist.)
It may also be helpful to share a definition of the term insurrection with your students, such as "an act of revolting against an established government," and explain that the events on January 6, 2021 involved people attempting to disrupt our democratically-elected government.
That was just a small part of a huge list of resources. What makes them so important, is that they work under the presumption that something terrible happened last week, something that is critically important for young citizens of any country to sort through, surrounded, as they are, by confusion and misinformation.
As much as governments and their political parties might want to brush over an insurrection like this, get distant from it, shape the discussion and save their political necks, it's people like educators who can stand up and say "No, there's information out there that needs to be understood." It's our fundamental role.