Systemic violence, institutional apathy and the death of 222 school aged students
"Men lie, women lie, numbers don't." Jay-Z
Editor's note: This article is published just days after a young person was stabbed to death at the Keele St. subway station. Sixteen year-old Gabriel Magalhaes was a student at Etobicoke CI. His death leaves another family, school and community struck with grief.
The rise in violence in schools 
In 2007, youth and gun violence were hot topics in Toronto with the death of 15-year-old grade nine student Jordan Manners on May 23 at C.W. Jefferys Collegiate Institute, a high school in the Jane and Finch community. He died in the school hallway from  a gunshot wound. The tragedy was the first of its kind in the City of Toronto and in Canada where a student died within a high school. Fast forward to 2023, and we are still discussing the same issues, this time about how the violence has intensified and occurs more frequently in public settings such as schools, malls, and subway stations. 
In the sixteen years since Jordan Manners' death, despite the numerous reports commissioned, committees struck, and recommendations made by various stakeholders including the Minister of Families, Children and Social Development, Ministry of Municipal Affairs and Housing Ministry of Education, Ministry of Children, Community and Social Services, Toronto District School Board, Toronto Community Housing, Toronto Public Health, and the Toronto Police Service, little has been done to address the root causes of violence in schools and racialized communities. It is tragic that these institutions do not work collaboratively to more effectively ensure the safety of students and their families. For example, there is no national strategy to prevent violence and homicide victimization which largely impacts Black identities and communities. Furthermore, the recent Ontario budget did not prioritize funding for social services or schools. As a result of such failures, there have been 222 homicides of school aged children (students up to age 21 years old) since 2007 in Toronto, with the victims and perpetrators predominantly Black. This number was compiled by going through the list of the victims year by year. This does not include the Greater Toronto Area as well as those impacted by incarceration and life-altering injuries. In Ontario alone, over the 15-year period from 2003 to 2018, there were 5,486 children and youth injured or killed by firearms. 
The outcomes are tragic for Black youth who are dying at a much younger age. The average age of those linked to gun violence in Toronto between 2015 and 2020 was 25, but in 2021 that average dropped to 20 years of age. The reality is that the perpetrators of crime are getting younger and incidents of violence involving guns, gangs, and shootings happening more frequently during the day and in public settings. 
What are the institutions and all three levels of government doing since the death of Jordan Manners in 2007 that is fundamentally different to prevent such tragedies and the rise in violence? How are they working collaboratively and in consultation with families impacted by the violence to find innovative solutions? Who was at the table from equity-deserving groups as part of the consultation process? Is systemic racism, institutional apathy, and complicity recognized as forms of violence?
Progress should be judged by outcomes rather than the number of commitments to commitments. Numbers tell a story, and we should always examine statistics and trends over time to assess how institutions and their actions, or lack of them, contribute to complicity or change for the better. 
Danger of stereotypes and deficit thinking in justifying violence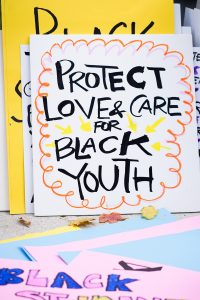 To understand the root causes of violence, one must understand the terminology of risk factors. According to the Centers for Disease Control and Prevention (2020), "Risk factors are characteristics linked with youth violence, but they are not direct causes of youth violence. A combination of individual, relationship, community, and societal factors contribute to the risk of youth violence" (para. 1). On the other hand, protective factors are conditions or people that "may lessen the likelihood of youth violence victimization or perpetration" (para. 7) by deterring or mitigating the negative impact of risk factors. The extent that one is likely to become involved with violence and gangs is a game of probabilities involving the intersection of risk factors and protective factors.  
In the mainstream media, violence is often pathologized to the individual behind the gun or knife, such as whether they were known to the police or a "good" or "bad" kid. This type of analysis is superficial, detrimental to finding solutions, and does not delve deep enough into discussing the complexities and multifaceted factors involved in perpetuation of violence at the community level. When biased narratives become normalized about certain cultures and neighbourhoods, the "good" vs "bad" logic oversimplifies the causes of violence. It leads to racialization and the stereotypical fixation of identities of real people. It blames victims or where they live for their circumstances and takes away from examining the systematic, structural, and institutional forms of oppression that perpetuate the conditions for violence rooted in lack of access to housing, employment, and support services. 
Institutional apathy = systemic violence
Systemic violence occurs when the needs of a group are both historically and currently dismissed and not addressed in a fundamental way rooted in colonial logic, imperialism, and white supremacy. Hence, the routine functioning of the institution perpetuates harm by letting tragedies continue to happen. Systemic structural violence has been further intensified by the COVID-19 pandemic contributing to the rise in mental health issues in youth, particularly for Black, Indigenous, and People of Colour (BIPOC). This is what needs to be discussed, along with funding and resources allocated for innovative solutions. 
We need to talk about shared responsibility and how the apathy of schools, other institutions, and lack of funding and resources from all three levels of government has contributed to the current crises we find ourselves in. There is a crisis in housing, the health care system, violence in schools and access to culturally reflective services. When systemic inequities are not addressed for years, it turns into a crisis. As a result, it puts more people in vulnerable circumstances and increases their likelihood of involvement with violence. 
What impacts the community in terms of systemic inequities spills into schools. For example, the Toronto District School Board (TDSB) is the largest school board in Canada and one of the largest in North America with nearly 600 schools serving approximately 247,000 students each year. Yet, eighty percent of school suspensions in the TDSB are given to male students. Indigenous, Black, Middle Eastern and mixed-race students are over-represented in the suspensions and expulsions relative to their overall representation within the student population. Most recently, for the 2022-2023 school year, TDSB is on track to report its highest number of violent incidents since 2000 when it first began tracking that data. 
How did we get here ? How has the school board, other institutions, and all three levels of government been proactive in mitigating the risk factors that contribute to violence? How are they collaborating and investing in timely interventions involving culturally reflective services and trauma-informed approaches? How are they being complicit and contributing to the problem? These are uncomfortable questions that we must be willing to engage with to work towards innovative long-term solutions.   
Timeline of recent Incidents in TDSB schools and the failure to address root causes
After the death of Jordan Manners in 2007, the next time a student died in a Canadian high school was seven years later in 2014 when 19 year-old Hamid Aminzada was stabbed trying to break up a hallway fight between two students at North Albion Collegiate. At the time, such incidents were anomalies occurring once in a while but it increasingly appears disasters like these have become the norm. 
Let us examine some of the most recent violent incidents in TDSB schools in the last 2 years:

January 17, 2020: The Grade 10 student, Safiullah Khosrawi, was shot outside Woburn Collegiate Institute in Scarborough after school while walking home. Second-degree murder charges were laid against a 15-year-old boy who attended the same school.  

November 17, 2021: Grade 11 student Maahir Dosani is one of three teenagers injured in a stabbing outside of Victoria Park Collegiate Institute in Scarborough who succumbs to his injuries. The suspect was a former TDSB student but did not attend the same school.

February 14, 2022: A 14-year-old boy was charged with first-degree murder and attempted murder after a shooting at Dave and Mary Thompson Collegiate in Scarborough where Jahiem Robinson an 18-year-old Grade 12 student died.

May 12, 2022: A male Grade 11 student was shot in the parking lot of Victoria Park Collegiate Institute. The student was transported to the hospital with serious injuries. 

September to December 2022: In September 2022 York Memorial Collegiate Institute merged with George Harvey Collegiate Institute. When students attending York Memorial were polled about merging schools with George Harvey, 93 percent of students opposed the idea, as did 53 percent of George Harvey students. Yet, TDSB went ahead with the move. Students from the two schools fought the move that led to the creation of overcrowded classes and long cafeteria lines for people to buy their lunches. 14 staff members refused to report to work due to unsafe working conditions. Staff felt the school was in crisis and that the school board is not doing enough. In response, the students planned a walkout on December 2nd, 2022. They expressed major concerns about lack of resources, unsafe learning environments, and the racism they were experiencing at the school. Students, parents, and community members in solidarity condemned what they called "deplorable" conditions at the school. Approximately 1,300 students currently attend the high school. 

September 10, 2022: An 18 year-old was charged with the killing of 15 year-old Shalldon Samuda, a Grade 10 student who attended CW Jefferys Collegiate Institute.

October 31, 2022: Jefferson Peter Shardeley Guerrier, an 18 year-old student, was killed in a shooting outside Woburn Collegiate Institute in Scarborough. Another student was injured but in stable condition. Jefferson attended Lester B. Pearson Collegiate Institute from 2017 to 2022.

November 14, 2022: A seventeen year-old Grade 12 student was sent to the hospital with life-threatening injuries after being stabbed inside Birchmount Collegiate Institute in Scarborough. 

December 21, 2022: Eight teenage girls who met on social media were charged with second-degree murder in the stabbing death of a 59-year-old man downtown. Three of the girls are 13 years old, three are 14, and two are 16, with many attending TDSB schools. 

January 12, 2023: East York Alternative Secondary School was placed under lockdown after a gun was discharged during a fight inside a bathroom involving six students. A school outreach worker intervened in the altercation and police say that the bullet fired from the gun ricocheted off the wall and ended up inside their shoe causing some bruising.

January 17, 2023: A student brought a replica toy gun to school at Lanor Junior Middle School. Police charged a 13-year-old boy with two counts of robbery with a weapon.

January 19, 2023: There was a report of a student seen with a gun inside Marc Garneau Collegiate and the school was put on lockdown.  

February 16, 2023: A 15 year-old grade 10 student was shot at Weston Collegiate Institute. The suspects attended the school parking lot, allegedly fired multiple shots at a student, and fled in a vehicle. Two 17-year-old boys were arrested and charged with attempted murder and multiple other charges. 
Complicity and institutional apathy contribute to perpetuation of systemic violence. The expectation is not for school boards to solve larger societal problems and handle risk factors at the community level, but one must ask, what are school boards, the Ministry of Education and various levels of government doing differently to mitigate the rise in violence? How are they working with other stakeholders such as the Toronto Community Housing, City of Toronto, and Toronto Police Service to holistically address the root causes of violence through a national vision that prioritizes decolonization, trauma-informed practices, and addressing anti-Black racism? 
Violence and anti-Black racism 
Black identities and communities are impacted by violence at greater rates due to larger systemic inequities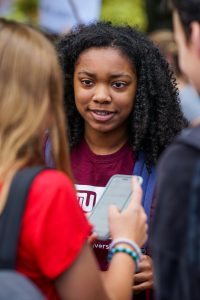 associated with anti-Black racism. According to a recent report by The Centre for Research & Innovation for Black Survivors of Homicide Victims (CRIB), racialized Ontarians account for 75 percent of Canadian gun homicide victims; 44 per cent of those victims belong to African, Caribbean, or other Black communities. Furthermore, Black people are overrepresented among homicide victims and among persons accused of homicide.
Most of the violent incidents happen in schools located in racialized communities. Why are they  not happening in richer and whiter schools? Access to opportunities and resources is a big part of the answer to that question. This idea is central to an honest, critical discussion about the structural violence that adversely impacts Black and other racialized  students and their life outcomes.  
Focusing on differences in educational outcomes amongst social groups and communities, the  TDSB Learning Opportunity Index (LOI) ranks schools based on external  community  challenges  affecting  student achievement. The rankings are updated every three years with the latest published in 2020 and an update forthcoming later this year. The LOI acknowledges that learning outcomes differ due to systemic barriers impacting the community where the school is situated. 
The LOI assesses school rankings based on the following six variables: 
median family income

percentage of families whose income is below the low-income measure

percentage of families receiving social assistance 

adults with low education 

adults with university degrees, and  

single-parent families.
Schools in racialized communities such as in Jane and Finch and Scarborough consistently rank in the top 20 schools on the LOI index. This indicates that such schools experience more systemic barriers which impact teaching and learning conditions and access to opportunities. While such recognition is a great starting point, what are school boards, various ministries that support children and families, and all three levels of government doing proactively and strategically to deter the impact of risk factors within highly ranked LOI schools? Who in such communities are being consulted about the types of changes needed to support their local needs?  
Review of the Roots of Youth Violence: knowing the solutions yet no substantial investments to create them  
In the aftermath of Jordan Manner's death, Dalton McGuinty, Premier of Ontario at the time approached Honourable Roy McMurtry and Dr. Alvin Curling to "spend a year seeking to find out where it (youth violence) is coming from- its roots- and what might be done to address them to make Ontario safer in the long term" (p. 1). This led to the 2008 publication of the Review of the Roots of Youth Violence report. It is a rare governmental response that outlines various risk factors that gravitate youth towards violence with a major focus on prevention rather than intervention. 
The Review of the Roots of Youth Violence dares to speak the truth by naming systemic inequities such as racism and poverty as key factors contributing to youth gravitating toward violence: "Alienation, lack of hope or empathy, and other immediate risk factors are powerfully, but far from exclusively, driven by the intersection of racism and poverty" (p. 19). The report identifies numerous immediate risk factors that "create that state of desperation and put a youth in the immediate path of violence" including:
having a deep sense of alienation and low self-esteem,

having little empathy for others and suffer from impulsivity,

believing that they are oppressed, held down, unfairly treated and neither belong nor have a stake in the broader society,

believing that they have no way to be heard through other channels, and

having no sense of hope. (pp. 5–6)

Knowing this, what has been done to deter youth from gravitating towards violence? What long-term strategies ensure that they will be seen and valued for who they are, rather than what they are portrayed as doing? How are their experiences taken into account? Not many actions have been implemented from the 2008 Falconer School Safety report recommendations and the 2015 School Safety and Engaged Communities report released after the stabbing death of Hamid Aminzada. Sadly, there has been no public reporting on the progress of recommendations from such reports. 
Direct and indirect costs of violence and for taxpayers  
Each shooting involving a homicide in Stockton California costs taxpayers $2.5 million in direct and indirect costs combined. Each shooting in Washington, DC involving a homicide costs taxpayers $1.5 million in direct and indirect costs combined. In Canada, homicide is by far the costliest offence ranging between $4.8 to $5.9 million dollars in direct and indirect costs based on 2014 estimates. Although these numbers are astonishing and alarming, but there are real people behind them. We are talking about people's lives and the difference between life and death.  
| | |
| --- | --- |
| Offence | Estimated Total Cost Per Incident in 2014 $ Canadian |
| Homicide | $4 837 018- $5 904 357 |
| Sexual assault/rape | $136 372 – $164 417 |
| Assault | $19 075 – $203 555 |
| Aggravated Assault | $98 945 – $167 472 |
| Robbery | $28 056 – $92 350 |
| Motor Vehicle Theft | $8 157 – $9 641 |
| Arson | $45 958 – $49 807 |
| Residential Burglary | $5 928 – $6 228 |
| Theft | $1 330 – $2 627 |
| Fraud | $45 030 |
As we think about the dollars spent on this issue, we must reflect on how such tragedies could be avoided and prevented? What needs have been ignored contributing to a crisis such as lack of housing options, lack of resources allocated to Black communities and others from lower socio-economic status, and lack of diversity of teachers and a reflective curriculum in schools? 
Complicity and silence is also a form of systemic violence. So, everyone, including the rich and the white, should care about community safety as it affects all taxpayers from all walks of life. The ramifications of increasing violence, driven by crises in various social sectors, puts a heavy burden on institutions and their capacity to support others in vulnerable circumstances. 
Innovative solutions within the community

Youth Association for Academics, Athletics, and Character Education (YAAACE)
YAAACE is a non-profit organization founded in 2007 and housed at 45 Norfinch Drive in the Humber River-Black Creek community committed to minimizing the inequality of opportunity impacting Black children, youth, and families. YAAACE is a Black-led, Black-focused, and Black-serving organization predominantly serving clients in northwest Toronto through programs and services in academics, family supports, job readiness, housing supports, athletics, expanded opportunities, and violence prevention and intervention. YAAACE has over 15 years of experience working with multiple partners, stakeholders, and all three levels of government to mitigate the opportunity gap and provide services and programming that are culturally reflective. It annually serves 600 clients contributing to a viable alternative to guns, gangs, and violence. 
YAAACE programs and services are guided by the Social Inclusion Framework rooted in organizational values of Awareness, Accountability, Advocacy, Action, and Access.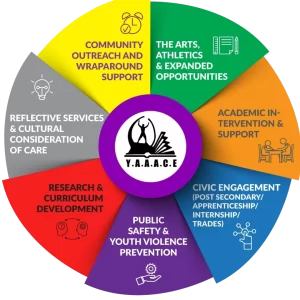 YAAACE acknowledges that negative pull factors in the community driven by systemic inequities and lack of infrastructure cause individuals to gravitate towards a lifestyle affiliated with risk-taking, poor decision-making, and false hopes. In response, the Social Inclusion Framework mitigates risk factors in the community by surrounding clients with culturally reflective services and quality programming led by caring adults to offset exposure to the negative pull factors. The Social Inclusion team works with the school boards and various other institutions such as City of Toronto, Public Safety Canada, Ministry of Children, Community and Social Services (Youth Justice Division), and the Ministry of the Solicitor General to ensure clients have access to academic support, recreational programming, expanded opportunities, comprehensive wraparound supports, and continuity of care year-round. The idea is to ensure students and clients have access to a caring adult, whether a teacher, coach, caseworker, or mentor particularly outside of school hours on weekday evenings and weekends where there are greater exposure to risk factors.
More recently, YAAACE has implemented the TO Wards Peace program in partnership with the City of Toronto and the New Narrative program funded by Public Safety Canada. Both programs use a public health model to address the risk factors that contribute to involvement with risky behaviour and association with guns and gangs. Staff with lived experiences are hired as mentors and case managers to support others in vulnerable circumstances. In the TO Wards Peace program, staff are referred to as Violence Disruption Workers, whereas in the New Narrative program they are called Community Resource Engagement Workers. They provide case management to clients to support them in accessing family supports, learning, education, and job readiness training, employment opportunities, and addressing other immediate needs related to housing and life stabilization. YAAACE was named as part of TDSB's A Collaborative Approach to School and Community Safety: Report 1 in December 2022. 
Sustainable solutions require equitable funding and resource allocation 
Where do we go from here? Only time can tell, but we are hoping there are greater investments in more innovative solutions such as YAAACE's TO Wards Peace and New Narrative program in partnership with school boards to change the trend of younger people being involved with violence. Such programs prioritize teaching about decolonization, anti-Black racism, healing-centred approaches, and trauma-informed practices. Sustainable solutions require equitable funding and resource allocation. As well, school boards need to make it easier to create partnerships with community agencies and non-profits to holistically support students and their families in a culturally reflective and sustaining manner. 
There are some forthcoming developments and new initiatives on the way to mitigate the root causes of violence including the City of Toronto's SafeTO Strategy which involves the establishment of a Toronto Office to Prevent Gun Violence and a multi-sectoral data centre involving various stakeholders working together. 
Later this year, YAAACE is also launching the Centre for Community Safety and Roots of Violence. This would be a community-oriented national hub focused on the variables exacerbating violence which jeopardizes community safety and well-being of Canadians from coast to coast. The objective of the Centre is to reduce violence, particularly addressing the historical and perennial reality of Black violence victimization and perpetration. The Centre will catalyze an eclectic consortium of community allies as a coalition to meet quarterly in a consultative and advisory capacity to identify current gaps in policies and innovative solutions as next steps. The work will be aligned with Canada's Black Justice Strategy and the Federal Framework to Reduce Recidivism.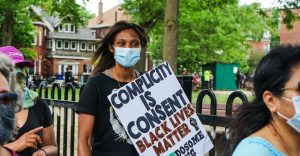 Part of creating long-term solutions is the need to decolonize institutions and their policies and practices. Decolonizing institutions including the education, health care, and the justice system is the work of everyone. It requires solidarity and allyship to create policy changes and amendments that take into consideration the lived experiences of equity-deserving identities. Implementation of anti-racism, anti-oppressive, trauma-informed, culturally reflective curriculum and services, and restorative practices need to be prioritized at all levels within school boards as they have direct control and influence over such decisions. This is where apathy is evident, when such concerns raised by numerous community stakeholders have been ignored over the years.
The collateral damage from institutional apathy severely impacts racialized communities contributing to 222+ homicides of school aged children in Toronto since 2007. A failure to treat the situation with urgency will have further grave ramifications. We do not need more hollow words in the form of commitments but rather actions associated with equitable funding and resource allocation for sustainable long-term change. 
We need to address the root causes of violence through a data-driven, multi-sectoral strategy guided by a national vision. This needs to involve strategies such as Toronto's Ten Year Community Safety and Well-being Plan, community agencies like YAAACE and Success Beyond Limits in the Jane Finch community, Toronto Public Health, housing advocates, community organizations, and of course the school boards. Together, they must invest funding and resources to create greater infrastructure to support local needs of communities, particularly for Black and other racialized communities impacted more severely by systemic inequities. 
In order to establish a culture of accountability and transparency at a systemic level, we need to call out and name institutions for their complicity and apathy. Part of it requires that each and every one of us commits to action to take the conversation from criticism to creating change. We need yearly updates and progress reports on recommendations from past school safety reports as part of demonstrating accountability and transparency and measuring progress over time. 
As Jay-Z says, "Numbers don't lie" so let's work together to reduce violence. 
Dr. Ardavan Eizadirad (@DrEizadirad) is an Assistant Professor in the Faculty of Education at Wilfrid Laurier University and the Executive Director of non-profit organization Youth Association for Academics, Athletics, and Character Education (YAAACE) in the Jane and Finch community in Toronto. He is a member of the Race and Identity-Based Data Collection Community Advisory Panel with the Toronto Police Service. Dr. Eizadirad is the author of Decolonizing Educational Assessment: Ontario Elementary Students and the EQAO (2019), and co-editor of Equity as Praxis in Early Childhood Education and Care (2021), Counternarratives of Pain and Suffering as Critical Pedagogy: Disrupting Oppression in Educational Contexts (2022), The Power of Oral Culture in Education: Theorizing Proverbs, Idioms, and Folklore Tales (2023), and Enacting Anti-racism and Activist Pedagogies in Teacher Education: Canadian Perspectives (forthcoming 2023 with Drs. Zuhra Abawi & Andrew Campbell).