TDSB budget nightmare
It was a Doug Ford "surprise!"
Just as the TDSB was about to release its budget to Trustees on May 13, the Ministry of Education told it to find another $13 million in its pockets. That left the Board with a total of $67.8 million to chew off over the next two years.
On top of the teacher reductions brought about by increasing class sizes, there are more cuts coming for staff at all levels and programs as well as fees for some activities.
Though there hasn't been all that much in the local media about it, the budget cuts to Canada's largest school board is like a hurricane hitting an old house. There will be something left, but what will it be worth?
What was supposed to drive the budget
As recently as February the TDSB  said that the 2019-20 budget would rest on a foundation that included:
Professional Development – improving teachers' skills and understanding of issues like racism, human rights, parent engagement and inclusion of students with different backgrounds into classrooms.
Staff allocation to support the above as well as academics and student mental health
Recognizing that the Board needs to stress development of children's learning in the early years, before widening gaps are harder to close.
Improving conditions to make students more successful in school, for example in Science, Technology, Engineering, Arts and Math, but particularly those with higher needs, newcomers and kids from low income backgrounds who need access to nutrition programs and the like.
Including parents through School Councils, advisory committees, workshops and especially making sure that parents of special needs students are "valued partners"
Modernizing the Board to reduce paper, give more people wireless access to information, removing physical barriers and improving classroom resources.
Building relationships with Indigenous communities to help staff better understand the effects of colonization on native people.
Whether or not you agree with these aims or think they go far enough, it's worth keeping them in mind as we go over what has happened to next year's budget – and the one for 2020-21 as Doug Ford's chickens come home to roost at the TDSB.
What really drove the budget
It was cutting $47.8 million in 2019-20 and $20 million in 2020-21. The TDSB has a little wiggle room provided by the $20 million – to ease the cuts a bit for the first year of this two-year plan. But Director John Malloy made it clear in his presentation to trustees, the whole plan must be approved or the province won't accept it.
Trustees have very little control over where they can move money and they are operating under fire from Doug Ford who calls TDSB's budget deficit figures "reckless." Trustee Manna Wong countered that the Ministry of Education has "all our data", so how can it not know what the Board faces. Mr. Ford has a story he wants to tell and will stick with it because it suits his purpose to cut government by at least 4 percent.
Highlights
You can see below a chart outlining the proposed changes to the way things work at the Board. It's an attempt to simplify what the proposals the TDSB put out at the end of last week.
But here are some highlights:
Taking a very big hit, are teachers and other staff working centrally for the Board to support teachers and schools. For example, there will be 29 fewer coaches to help classroom teachers deliver the curriculum from Kindergarten to grade 12. Early reading coaches will be down by 8 positions and Guidance support sees 15 fewer staff. Teachers acting as consultants in areas like the Arts, Math, Literacy, Science, Social Studies, Music, ESL, FSL and improving kids chances in school will 32 fewer. Taken together, there will 86 teaching positions lost to the Board. Trustee Jennifer Story told School Magazine " it's a sad day for the TDSB to have to make cuts that move closer to the classroom."
And it's not just the fact that there will be fewer people to meet the same needs. All these teachers have to go back to teaching positions at schools. If they have seniority over more recently hired teachers, they may be in a position to bump less-senior teachers out of a job. School Magazine asked Trustee Shelley Laskin about this possibility. Ms. Laskin said that she didn't have details yet but had been told there will be few job losses. Trustee Story said that the collective agreement with teachers dictates that central staff returning to classrooms will displace less senior teachers.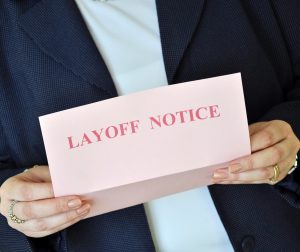 She added that these central staff were always there to support front-line teachers, but now many will be gone. There is also the worry that in future years more centrally assigned teachers will have to return to the classrooms to keep class sizes a bit smaller. More teachers, recently hired to reflect the backgrounds of the students they teach, may be gone.
Support staff positions gone
Teachers aren't the only people helping kids at the TDSB. There is a large contingent of people needed to support students and keep schools running. Principals who work out of different Board office, run Special Education, Early Years, Continuing Education and anti-racism program among others. They are in charge of Outdoor Education and the Urban and Indigenous Education Centre. There will be 13 of them gone in September. The Board will have 10 fewer psychologists to help assess the needs of students. There will be 15 fewer people to support libraries; 23 fewer music instructors to travel from school to school offering programs in strings and steel pan – long an important part of school and neighbourhood culture.
Maintenance positions gone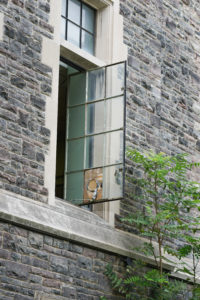 Particularly awful, when the TDSB faces about a $4 billion shortfall in repairs and maintenance to schools, Board management proposes cutting 8 trades staff, 10 summer employment students and – take note – 52 caretakers. Caretakers literally keep schools going. For a board that is already teetering under the effects of mould, falling ceiling tiles, tar dripping down into classrooms, outdated heating and cooling systems, old leaky windows, cracked floors, unpainted buildings – the list goes on – you need not fewer, but more caretakers just to keep the schools safe.
CUPE 4400 is the union that represents these and other education workers at the TDSB. Its local president John Weatherup, says that the losses of his members adds up closer to 100 since more than 30 have already been told that they won't have jobs in September. He adds that between 20 and 30 office staff as well as more than 30 Special Education Assistants will need to look for other work in September.
These are all losses to a board that has seen stable enrollment over the past 5 years.
Outdoor education: increased fees
There's more. For urban kids, Outdoor Education programs have long been critical parts of school life. Many kids have little way of getting out of the city or getting up close to forests and the animals in them. The Board proposes that 4 of the 10 Outdoor Learning Centres be closed. For those that remain open, it will cost more for kids to visit them.
Depending on a school's position on the Learning Opportunities Index that measures neighbourhood income, education, family financial stability and overall stress – fees will go up. For a school low on the index, fees will go up to $5 per child for a day trip and $50 overnight if it can manage to book a trip in one of the fewer centres. On the other hand, well-to-do students will pay $15 for a day trip and $150 to stay overnight.
TDSB management is doing a little dodge with transportation to those centres. Starting in 2020 -21 it will move $700 000 in transportation costs off its books and onto the school budgets. A saving for the Board, but not for its schools who will have to pony up the cost for getting kids to the Outdoor Education centres. It also speaks vaguely about how it could "restructure staffing and program delivery model". There are no details about it, but it sounds like a staffing cut.
School Budgets
On the topic of schools, their budgets could be cut by 5 percent, if the management proposal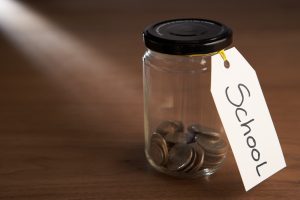 is passed by trustees. The amount of the cut would depend upon a school's size, family income and access to fundraising money. This last point will become a greater issue as schools will compete more for the same money. It also shows where schools are headed: they will need more access to private money to run simple events like sports, days, plays, field trips and artist visits. As the TDSB has less and less money to even out the already glaring disparities between schools, any notion of equity goes out the window. Trustee Chris Moise understands this well. With his downtown schools in neighbourhoods marked by poverty, he says that his schools need extra money for there to be equity in the Board.
TDSB management suggests that it cut the Saturday program for International languages that works with 7500 students at 29 sites teaching 50 languages. It would cut a day program at 10 sites teaching 3300 students 6 languages. There is no mention of staff cuts here, but CUPE's John Weatherup expects to see about 300 layoffs.
It would also cut the elementary school International Baccalaureate (IB) Program, that it says fosters collaboration, leadership, critical thinking and a sense of global citizenship – all elements of what should be going on in classrooms anyway. It would keep the secondary school IB Program and would help to cover fees for low income students. It doesn't say what those fees would be. There is also no mention of the number of staff positions that would disappear.
Area
Proposed Changes
Loss of staff positions
Effect on
2019-20 budget
Effect on
2020-21 budget
Learning Centres
Staff from Learning Centres support schools and teachers.
They offer:
• ideas for better programs
• support for children who need more help
• professional development
• support for schools to engage with their communities.
• Kindergarten to grade 12 Coaches: Cut from 69 to 40
• Early Reading Coaches: Cut from 28 to 20
• Guidance Positions: Cut from 84 to 69
• Special Education Consultants: 28 (no
changes)
• Special Education Coordinators: 16 (no changes)
• Community Support Workers: 24 (no
reduction)
• Student Equity Program Advisors: 8 (no reduction)
• Office Clerical: Cut 3 to 0
52 teachers
3 office workers
$5.82 million cut
Senior Team
The management group of the TDSB:
• 1 Director
• 6 Associate Directors
• 12 Executive Superintendents and Officers
• 29 Area Superintendents

Total: 47 top level staff
• Cut by 5 over 2 years
5 senior management
$0.3 million cut
$1.2 million cut
Centrally Assigned Principals
These people manage specific programs or areas:
• Alternative Schools
• Caring and Safe Schools
• Continuing Education
• Early Years
• Employee Services
• Equity
• Anti-Racism
• Anti-Oppression
• International Education,
• Leadership and Learning
• Learning Centres
• Outdoor Education
• Special Education
• Urban & Indigenous Education Centre
• Cut 55 principals to 42
13 principals
$2.13 million cut
Central Administration
These people manage services like:
• Business Services
• Caring & Safe Schools
• Communications
• Employee Services


• Reorganize these departments
• Review vendors' contracts
TDSB doesn't say
$5.38 million cut
International Languages
TDSB delivers language
instruction through:
• An integrated day program at 10 sites,
6 languages for
3300 students
• Weekend programs at 29 sites, 50 languages for 7500 students
• After school programs
• Cut the Integrated Day Program
• Cut the Weekend
Program
• Increase the Day. program by adding 61 new sites for the After School Program to operate


TDSB doesn't say
$0.6 million cut
International
Baccalaureate Program:
• Mission statement: ...aims to develop inquiring, knowledgeable and caring young people who help to create a better and more peaceful world through intercultural understanding and respect.
• Offered at 5 elementary schools
• Program continues to Secondary Schools
• Cut the Elementary School program
• Keep the Secondary
program, but charge fees and create
a program to help low income families pay them

TDSB doesn't say
$1.66 million cut
School Budgets:
Used to pay for example:
• supplies
• books
• teacher development
• field trips
• extra-curricular activities
• maintenance not covered by TDSB
• school teams
• arts

• 5 % cut to school budgets
• That may be less for smaller schools, those with less access to fundraising money and schools in poor
neighbourhoods.
$1.37million cut
Student Support Services
These people support students needing a lot of extra help in areas like:
• attendance
• education assessment
• mental health
• crisis intervention

• Cut administration from 30 to 26
• Cut psychologists from 138 to 128

• 4 administrators
• 10 psychologists
$1.7 million cut

Leadership and Learning
These staff:
• help run TDSB events and programs like robotics competitions
• give advice and ideas to
teachers on issues like science safety
in schools
• provide equipment like science kits
• support school libraries
• provide media and other learning resources


• Cut Arts leaders from 6 to 3
• Cut Health and PE leaders from 12 to 7
• Cut Music leaders from 10.5 to 6
•Cut Science leaders from 15 to 6
• Cut Math, Literacy Social Studies leaders from 6 to 3
• Cut ESL leaders from 49 to 47.5
• Cut French and classical language leaders from 4 to 3
• Cut Guidance, Student
Success and experiential
learning leaders from 39 to 30
• Cut library resource workers from 62 to 47
• Cut media design workers from 8 to 4
• Cut professional learning leads from 4 to 2
• Cut researchers from 20 to 18
• 32 teachers
• 15 library resource workers
• 8 media and research workers
$4.98 million cut
International Visa Students
These are students from other countries who actually bring money in to the TDSB:

•Current tuition fees are $12,500 (elementary) and $14,500 (secondary)
• 2 300 students in all
• The Ford government announced that the Ministry will take $1 300 from each student's tuition fee
• Increase tuition fees for the 2020-21 school year to $14,000 (elementary) and $16,000 (secondary)
• allow 200 more students into the program
• increase the number of courses available
Gain of $2 million
Itinerant Music Instructors
• 82 instructors give sessions to students around the TDSB for instruments like strings and steel pan
• 22 instructors offer staff development in Music
• Cut full time equivalent instructors by 24%
• 23 itinerant music workers
$1.39 million cut
Positions based on schools before boards were amalgamated
• Some schools and departments had extra staff based on the practices of the previous boards
Elementary schools:
• Cut Music itinerant teachers from 3 to 0
• Cut IB teachers from 2.5 to 0
• Cut Elite Athletic teachers from 1 to 0
• Cut Artistic director from 1 to 0

Secondary Schools:
• IB 5 to 2.5
• Robotics 1 to 0
• Regional Athletics 2 to 0
• Elite Athletics 3 to 0
• 16 teachers
$2.24 million cut
Secondary Vice Principals
TDSB doesn't say
$.92 million cut
Supplementary French Immersion teachers
To be announced
TDSB doesn't say
$12.15 million cut
Supplementary Gifted teachers
To be announced
TDSB doesn't say
$3.4 million cut
Facilities
• The Ministry cut back on money for school operations
• Cut Trades staff by 8
• Cut Management by 3
• Cut summer students by 10
• Cut caretaking by 52
• 60 school workers
• 10 summer students
• 3 management staff

$4.61 million cut
Outdoor Education
For Toronto kids this is a major area.
For years Outdoor Education sites have
given overnight and day-trip experiences
to many children who rarely get a chance to leave the city.
Currently there are:
• 10 centres that serve 65 000 students each year

It costs:
• $8 million to run them

Where money comes from:
• $ 2million from the Ministry of Education
• $1.2 million from fees collected from students and others
• $4.8 million from the TDSB

Increase user fees based on a school's Learning Opportunity Index (LOI)

What's an LOI?
It's a measure of income
levels, poverty, family education and number of single parent families
in each school.
Each school gets a number on the LOI Index - the lower
the number means the school has higher needs.

Increasing User Fees:

Students from 1-150 LOI:
• from $3.50 to $5.00
for day trips
• from $25.00 to $50.00 for
overnight trips

Students from 151 to 200 LOI
• from $7.50 to $ 10 for
day trips
- from $ 75 to $100 for
overnight trips

Students from 251 and over:
• from $7.50 to $15 for day trips
• from $75 to $150 for overnight trips

Cut the Number of Centres:
• From 10 to 6

Have Schools Pay for Transportation in 2020-21

TDSB doesn't say
Gain of $2.5 million by increasing user fees, but $0.7 million switched to school budgets
Trading to delay busing cuts
These are some of the main cuts for students, school and programs over the next 2 years. But there is another wrinkle. Just after TDSB trustees received the budget proposal, they asked Board management staff to go back and rework its transportation part of it. That was because to make up the extra $13 million the Ford government lopped off the TDSB budget, Board staff proposed it eliminate busing for all French Immersion and Extended French students. Trustees said this would be too much to handle for the 2019 – 20 school year. Parents wouldn't be able to make other arrangements in time.
So they bought some time. Board staff presented this plan:
Keep French Immersion and Extended French busing from Senior Kindergarten to grade 8 for 2019-20
But:
Eliminate it, as well as busing for Gifted students in elementary schools for 2020-21
No longer give TTC tokens to French Immersion, Extended French and Gifted students in secondary school
Savings:
2019-20-  $1.3 million

2020 – 21: $7.7million
That's not enough for the government. It wants more money to come out of the 2019-20 budget. So, the trustees were presented this option:
For 2019-20
Reduce professional development
Reduce supply teacher costs in Secondary Schools. As teaching positions disappear with the class size increase, the reasoning goes that fewer teachers will need fewer supply teachers – a faint hope at best.
Cut 11 more staff positions from the Leadership and Learning departments
Cut 12 more K-12 Learning Coach positions
Cut 3 Speech and Language Pathologist positions
Cut 4.5 Social Work positions
Saving:
Then for 2020-21:
Put all of the above positions back in place.
What happens at the end of 2021 and all of this chaos?
The TDSB will have done a bit more than what the Doug Ford government has required, cutting $47.6 million from students in 2019-20 and $21.65 million in 2020-21. That's a total of $69.3 million.
So far, at least.