TDSB teacher annoys Toronto Sun – gets pilloried for his trouble
Javier Davila has worked for the Toronto District School Board (TDSB) since 2005. He is a Student Equity Program Advisor who supports schools, educators and students in their anti-oppression activities. Last week he found himself in the crosshairs of the Toronto Sun's right-wing attack mouthpiece, Sue Ann Levy, when he shared resources about the latest Israeli attacks on Palestinians.
As part of his work, Davila has been sending out resource mailings to teachers on an opt-in basis for the last 12 years. This school year alone he sent out 27 newsletters covering such topics as colonialism and the Land Back movement for Indigenous peoples, resources for educators on anti-Black racism, the police abolition movement, teaching resources on the Holocaust, responses to the murder of Asian sex workers in Atlanta  and many other topical issues.
Resources about Israeli occupation
The newsletters/resource packages have always been well received, as were two sent out in earlier this May which referenced issues highlighted by the latest uprising of Palestinians against Israeli occupation and apartheid policies.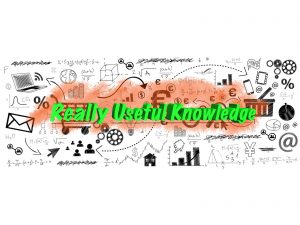 The predecessor of the TDSB, the Toronto Board of Education, took a leading role in solidarity struggles against South African apartheid in the 1980s, producing resource materials, organizing student conferences and welcoming Nelson Mandela to Toronto after he was finally released from prison in 1990. It even named a school after the African national Congress (ANC) leader who the South African government branded as a terrorist: Nelson Mandela Park Public School.
The characterization of Israel as an apartheid state today seems in little doubt. After research into Israeli laws and practices in 2009, South Africa's Human Sciences Research Council published Occupation, colonialism, apartheid?: a re-assessment of Israel's practices in the occupied Palestinian territories under international law. The report concluded that "Israel, since 1967, has been the belligerent Occupying Power in the Occupied Palestinian Territories, and that its occupation of these territories has become a colonial enterprise which implements a system of apartheid."
More recently, in 2017 the UN Economic and Social Commission for Western Asia concluded that Israel is "guilty of the crime of apartheid." This January, the Israeli human rights organization B'Tselem called Israel "an apartheid regime," and in April this year, Human Rights Watch published A Threshold crossed: Israeli Authorities and the Crimes of apartheid and persecution.
Sun doesn't shine
So, one would not expect that resource packages sent out to subscribed teachers looking at such issues as colonialism and racism would be a big deal. Enter Sue Ann Levy. On May 22, Levy published an article in the Toronto Sun entitled, "Virulent anti-Israel manual sent out to TDSB Teachers". Employing her typical purple prose, (the adjective "anti-Israel" apparently must always be proceeded by the adverb "virulent") Levy talks about "the hateful Boycott, Divestment and Sanctions (BDS) movement," and claims the mail out was "shocking in its one-sidedness."
In a follow-up piece May 25, Levy even recycled the old back-to-basics canard. "Aside from the anti-Israel propaganda, it was shocking even to me of how far afield some TDSB teachers have gone from teaching the basics to kids. It is little wonder, in my view, that many TDSB students perform so poorly on standardized reading, writing, and math tests."
For those unacquainted with her work, Levy has been a writer for The Toronto Sun, largely covering the city hall beat since 1998. In 2004, the Ryerson Review of Journalism surveyed city councillors and found that Levy was "rated lowest among the 18 city hall reporters for accuracy, fairness and knowledge." Levy earned a reputation as the press gallery's "most unapologetically conservative chronicler of local politics." She has been accused of Islamophobia and racism.
TDSB responds
So it might be surprising that the TDSB should take Levy very seriously. Back in 1980s, the old Toronto Board of Education simply dismissed complaints from the South African Embassy and its lobbyists when they objected to the board's anti-apartheid curricula.
But despite its much-vaunted commitments to equity and human rights, the TDSB has run for cover. Spokesman Ryan Bird told School Magazine "The resources in question were not reviewed or approved by the TDSB. Staff, including the Board's Employee Services Dept, are currently investigating this matter. During this time, the staff member will be on home assignment. We are also in the process of removing this staff member's current and previous group mailings/newsletters from TDSB email inboxes."
It is unclear how many important equity resources will be destroyed in this purge. And home assignment is widely understood as a form of isolation and discipline.
Such routine equity documents had never previously been subject to review or approval by the board. Asked about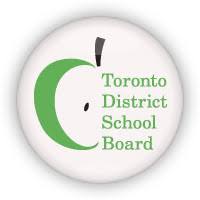 this, Ryan Bird said "…that resources that are to be shared with the TDSB should be reviewed." This makes makes no sense. Who is empowered to review such resources? When was this requirement put in place? If it was the case that such documents were to be reviewed, how was it that whoever was in charge missed the first 25 mailings over the course of a school year and didn't notice until two about Israeli occupation went out?
TDSB Trustee Alexandra Lulka Rotman who describes herself as "a proud Israel advocate,"  has already prejudiced any investigation by publicly describing the resource as "reprehensible unsanctioned materials," and, without evidence or referring to a specific resource, said the resources justify "suicide bombing and other forms of terrorism." Nowhere is this the case throughout these documents.
In the same post she commits herself to "working to ensure that none of these hateful materials ever see the inside of a TDSB classroom." The public attacks on Davila and the complicity of the TDSB contribute to a toxic environment that silences support for the human rights of Palestinians in Canada's largest board of education.
A grassroots coalition of educators and parents have come to Davila's defense. "What's a TDSB commitment to equity when it quickly moves to align with far-right journalists rather than international human rights reporters and organizations?" they ask. A petition in his support has already collected more than 3,200 signatures and is supported by Independent Jewish Voices, Palestine House, Catholics for Justice and Peace in the Holy Land, the Canadian Union of Public Employees, the Canadian Union of Postal Workers, and the Canadian Federation of Students among others.#JusticeforJavier
For more details, to access the resources and to sign the petition https://tdsbremoteteachersupportgroup.wpcomstaging.com/475-2/
Tim McCaskell is a long-time Toronto education activist.