TDSB teachers and COVID-19
It is a remarkable time. Changes to the way we live and work together are coming at us at a blistering pace. And it's no different in Toronto schools. Just this week John Malloy,  director of the TDSB sent out a message to the community saying:
 "The Ministry of Education has asked school boards to use the next two weeks to develop plans to establish the delivery of curriculum for an extended closure. Working with the Ministry, we are developing a plan that would connect teachers to their students and/or their parents/guardians on a system-wide basis and would restore teacher-led learning to the greatest extent possible. In developing this plan, we are considering a number of different factors: 

Exploring ways to provide students with access to devices and the internet.

Accommodations needed by different types of learners, students with special needs, and English-language learners. 


Programming for Adult and Continuing Education students. Our support for student mental health and well-being including providing online resources and outreach to students and families."
The Elementary Teachers Federation of Ontario (ETFO) responds that we need to take the time needed to get plans right. There is a range of issues involved in reaching out and teaching students who are not in a classroom. It is crucial to ensure any action that the TDSB, or any other school board takes, is equitable.
To that end ETFO stresses:
"School boards should be consulting with educators and union partners to explore how delivery models may be achieved.

Boards must consider physical limitations, age limitations and the technical requirements that may be required by families and educators.

Issues of equity must also be considered. Not all students have access to the internet or computers. Not all students have a learning style that is suited to online individual learning even if connectivity is available, and not all students will have parents or caregivers able support this learning."
It will be Toronto elementary teachers, most of them members of Elementary Teachers of Toronto (ETT) who need to translate broad guidelines into specific plans. Staff need clear expectations about their roles, including guidelines on the time they should spend on developing programs and supporting their students, as well as how they are expected to communicate with supervisors.
Here is a sample of what Toronto teachers are thinking:
Families might have widely different technical skills, equipment and internet access. Language could also hinder access to e-learning. This is an equity issue, so TDSB needs to make access a top priority.

Communicate using the vehicles already in place with students e.g., blogs, google classroom, class apps such as "dojo" .

There should be a range of options for teaching: TDSB approved sites that provide e-learning opportunities as well as staff working remotely with students.

TDSB needs to insure expectations on teachers and students are realistic and equitable by consulting with ETFO and OSSTF affiliates.

Teachers need to know how much time they are expected to teach their students from home as well as the options they may use to support them. For example, teachers with homeroom classrooms have a different curriculum scope than a rotary teacher who is assigned to teach gym or provide one-on-one special education instruction. What are the expectations for these different teachers?

Consultants or instructional leaders, music specialists, outdoor education site supervisors, and others like them, also have a role to play. Find a way to use their skills. 

A plan needs to be developed to protect teachers or family members who become ill when schools are shut and they are unable to work for a period. Will  occasional (substitute) teachers take their place? If so, how will they get access to e-learning resources to use with students?

Any learning plan in the first few weeks of April needs to prioritize student and family mental health and well-being. This will assist children to feel safe and will also assist when they return to school.

Teachers can make suggestions for parents on how to set up a structured time in the day, a spot at home where they do their learning so that the e-learning time is productive when it commences.
Whether we are among those comfortable with technology or those who are less so, we need to ensure that there is an equitable plan for education in this context. This plan should build unity amongst students, parents and teachers – not division. While we wish to work within TDSB's parameters these should be developed with ETFO and ETT guidance or meaningful participation.
It is especially important now, that we approach our work following established board-wide guidelines (rather than an ad hoc decisions by individuals) and keep in mind the difficult situations in which so many of our students and their families find themselves. By all means, we should connect with our kids and make sure that they are doing as well as possible. This should be the priority over delivering curriculum. During this time curriculum expectations should take a back seat to the mental and emotional health of our kids and their families.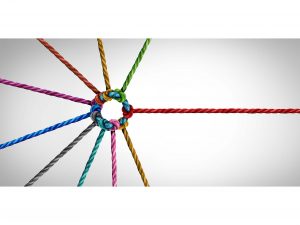 Nigel Barriffe is a TDSB teacher and ETT executive officer. 
The views expressed here are his own and not necessarily those of ETT or ETFO