Ten Years Ago, Chicago Teachers Gave Us All a Jolt of Hope
Note from School: CUPE education workers managed to rally public and private sector unions to hammer the Ford government over using the "notwithstanding clause" to break collective bargaining rights in Ontario. Now it's time for the the teachers and other public sector workers to stand up to this most cynical of governments, go beyond their legitimate demands and look to needs of the children and families who desperately need their support. 
In light of what's to come, there couldn't be a more timely article than this one from from  magazine Labour Notes which you can read by clicking here 
On the tenth anniversary of the Chicago Teachers Union's groundbreaking strike, we're reissuing our award-winning book How to Jump-Start Your Union: Lessons from the Chicago Teachers. This is the new introduction.
If you feel like your union needs a jump-start—whether you're a longtime shop steward or just started your first union job—this book is for you.
The impulse you have ("This union could be stronger and better, and I want to help change it") makes you part of a long tradition—what we at Labor Notes affectionately call the trouble-making wing of the labor movement.
One basic principle unites us troublemakers. We believe democracy, meaning broad member participation at every level of the union, is the heart of union power.
The Chicago Teachers Union's 2012 strike didn't just put the union on the map; it gave a jolt of hope to the whole labor movement.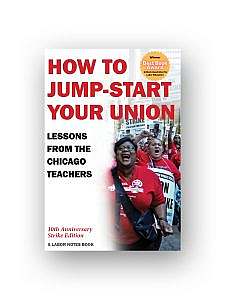 We wrote this book because the story of how rank and filers changed CTU provided a model for anyone looking to transform a do-nothing union into a fighting force.
When they started, their union had problems common to local unions across the U.S.: uninspiring leaders, inactive members, too few stewards, a heavy-handed employer, no strikes in recent memory, a general sense of passivity and hopelessness.
Yet just a few years later, 27,000 teachers in the nation's third-largest district struck for a week and a half under the slogan "Fighting for the Schools Chicago's Students Deserve," rallying the public to their side and beating back a powerful mayor.
If they did it, so can you. That's still true.
We drew lessons anyone could apply. These activists who formed the Caucus of Rank-and-File Educators (CORE) inside CTU succeeded because they trusted their fellow members and put getting members moving at the heart of their organizing.
They didn't shy away from telling hard truths, like that Chicago schools were systematically shortchanging Black and Latino students. They set their sights high and built to a strike, even when the legal hurdles were supposed to make that impossible.
No Longer Alone
Ten years later, CTU remains one of the guiding lights of our movement, but it's no longer so alone.
A slate backed by the Teamsters rank-and-file reform movement has won leadership of that international union for the first time in 25 years. As I write, they are preparing for a national UPS strike. Members of the United Auto Workers have also won the right to elect their top officers, and a new caucus is preparing to challenge longstanding one-party rule.
Among educators, Chicago's 2012 strike touched off a wave of organizing that transformed the landscape.
CTU activists knew that if they remained the single nail sticking up they would be hammered down, so they prioritized helping to develop others. A network of like-minded activists grew: the United Caucuses of Rank-and-File Educators.
---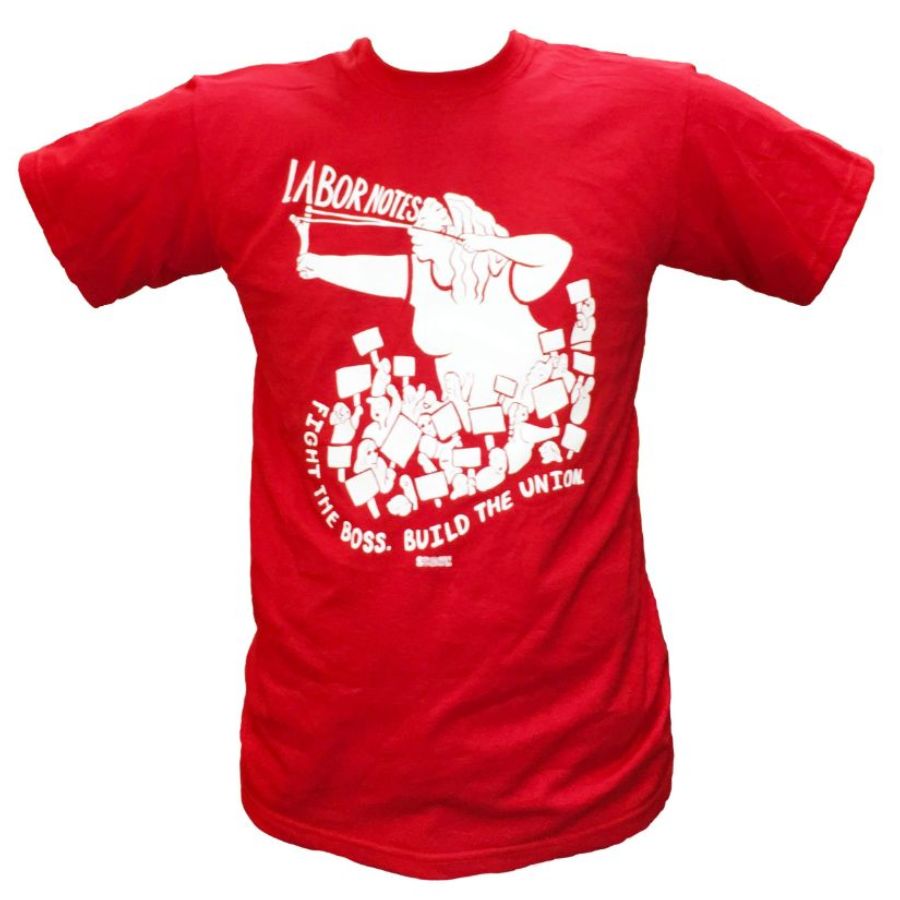 SUPPORT LABOR NOTES
BECOME A MONTHLY DONOR
---
UCORE became the school where teacher unionists taught each other how to organize. The best ideas zipped around: open bargaining, bolder demands, deeper connections with parent and student activists, direct actions like sickouts and work-to-rule, and the growth of union reform caucuses.
Educator caucuses inspired partly by Chicago won power in many cities, such as Baltimore, Denver, and San Antonio, and statewide in Massachusetts and Hawaii. Effective caucuses grew even in "red states" like Virginia, underscoring that the movement wasn't stymied by a polarized political environment.
Teacher strikes made a big comeback—not only in cities like Seattle and Oakland, but also in small towns like Battle Ground, Washington, and Brookline, Massachusetts (where striking is il-legal, but educators did it anyway, and won all their demands).
Longtime reformers took the helm in the country's second-largest teachers union, United Teachers Los Angeles, and led a galvanizing strike that drew on the lessons of CTU's work and went further.
Educators in Minneapolis landed a blow for racial justice with a three-week strike uniting teachers, mostly white, and teacher's aides, mostly people of colour. They won their central demand: a big raise to the poverty wages that teacher's aides were making.
No Fairy Tale Endings
Covid hit educators hard, putting the strength of their organizing to the test. In New York City, members of the Movement of Rank-and-File Educators saved thousands of lives by organizing a sickout that forced a reluctant mayor to close schools in March of 2020.
Such fights erupted around the country, first to close the schools and later to set the terms for reopening. These battles were gruelling everywhere, but the unions with effective rank-and-file caucuses did better at forcing their districts to prioritize the safety of educators, staff, and students. Sickouts spoke louder than words.
CTU, in the years since this book was published, has seen breakthroughs and setbacks, more strikes, new battles with new mayors. A whole nother book could be written.
Yet there's something uniquely worth studying about the story distilled in these pages—the struggles and triumphs of CORE and CTU during these formative years. It remains the best 21st-century example of union transformation done right.
Get It Right the First Time
The troublemaking wing is still a minority in U.S. unions. But our side is growing.
In 2022 labor got another jolt of hope: workers winning elections to unionize a huge Amazon warehouse on Long Island and hundreds of Starbucks stores. In these grassroots efforts, workers managed to outmaneuver the best union-busters money could buy. Union fever began to spread to other brands and sectors.
The backdrop is a temporary labor shortage across the economy that has intensified workloads while stiffening workers' collective backbone, aiding a modest revival of the private sector strike from factory workers to coal miners to nurses to film crews.
Whether you're a union veteran or part of the newest generation of unionizing workers, you'll find a wealth of practical advice in this book—beginning with the early years when teachers got together and decided that if their union wasn't fighting the boss, they had to show how it was done.
You might notice that it wasn't so different from building a union from scratch. They ended up changing both their workplace and their union.
Welcome to all those readers who have the opportunity to build a democratic union from the get-go, learning from the experiences of those who came before you. This book will help.