What does the TDSB need in a Director of Education?
The Toronto District School Board is searching for a new permanent director, after previous director John Malloy announced his retirement in May. Interim Director, Carlene Jackson has filled in since July 15 but will be leaving to take up the post of Comptroller General for the Ontario government in mid-October .
What qualities are needed in a director of education for the largest school Board in the country? Last week TDSB trustees  set aside a couple of days to hear deputations on that question from interested groups in the community. School and its parent organization Education Action Toronto was one of them.
School board associations have a lot to say about roles, operations and responsibilities within boards of education. Together they have put out a detailed guide about this called: Good Governance: A Guide for Trustees, School Boards, Directors of Education and Communities. It explains that the director of education is  "chief executive officer and chief education officer (CEO) of the school board"  She or he advises the school board on operational matters, implements board policies its operations, develops and monitors its multi-year plan and makes sure a board doesn't violate Ontario's Education Act. Should a school board stray from the Act, despite being warned otherwise, a director of education is "required to report" such a malfeasance to the Deputy Minister of Education.
It's a tricky job, being responsible both to the school board who hires the director, but also clearly responsible to the Ministry of Education which doesn't.
Mandrake is an executive search company hired by the TDSB to help find a new director. In a recent web seminar it posted seven key "career and accomplishments criteria" for the job:
Demonstrated and "meaningful" leadership and track-record in equity, diversity, inclusion and anti-Black racism, anti-oppression programs, Indigenous education, LGBTQ and related policies, and initiatives.
Engaging, building, and maintaining relationships/partnerships with multiple and diverse community members, parents, students, trustees, staff, unions/federations and government.
Leading a complex organization, multiple employees, and staff at all levels.
Demonstrated commitment to continuous improvement, service excellence, strategic planning and moving complex projects forward.
Serving the needs of children and youth in ensuring their mental and physical well-being.
Professional knowledge and demonstrated leadership/respect in academic instruction and achievement; (public K-12, or possibly at the college system level); "global mindset" with the vision and expertise to oversee transformation of all forms/models of learning innovation and instruction including remote/digital/e-learning, outdoor education, etc.
An understanding and championing for disability-related issues especially in identifying and removing barriers for adults, children/youth education environments and the application of the Accessibility for Ontarians with Disabilities Act (AODA)
The question is: What do these criteria mean as far as ability to act is concerned?
We decided to dig a little deeper into some of the facets of the job. Here's slightly edited version of our deputation:
It says on School Magazine' main page: "We have three major goals: To improve public school funding. To enrich the democracy of public school governance. And to encourage and develop curriculum and pedagogy that genuinely engages our students and teachers in building better societies and communities. We want human purposes, not "human capital," to be the guiding spirit of our schools." So, you can see why we're keenly interested in the selection of a new permanent Director of Education.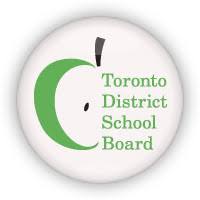 If you're looking at criteria for finding a good director of education for the TDSB – that's a good place to start – you need someone with this kind of larger picture of the job.
This person needs to be highly skilled and organized administrator with great knowledge of politics of school board, city and province. That goes without saying. But there's a lot that makes this job different from that of the CEO of any other large corporation.
Given the turbulence of the past years, there is pressure to choose, not so much an educator, as a good corporate manager. Please, resist this temptation. The job of director of education requires someone with intimate understanding of schools and teaching.
Above all this person, at this time, needs to be a fighter; needs to know how schools can make a difference between kids who have a future and kids who are being warehoused while they wait to become marginalized adults.
Basic considerations: 
Who does the Director work for?
This is critical because there has been so much confusion about the role of school board staff and current government policy regarding schools. Does this person simply deliver a message from the Olympus of Queen's Park or warn you about the effect it's going to have on the students and families.  She or he must be a devoted educator.
Here's an example: Last year the TDSB was debating whether or not to support the 2019-20 budget cuts of $67 million. The Director of Education did a fine job of laying out the business options for programme cuts. Yet he should have been clearer about the damaging effects these cuts would have on anti-racist education, equity, community involvement, curriculum. Trustees need to hire a director who understands that she or he is working for the school board and will advise it accordingly.
Key criteria include:
Understanding that this job must be collaborative with the trustees, involving them in the process of making policy, rather than presenting it to them in a package
Willingness to further democratize Board functions, like involving parents and local trustees in in developing criteria for principal and higher supervisory selection.
A real community perspective:
The new Director of Education must also have a strong community perspective and be able to direct administrators to involve school communities in decisions that are made about their children's education. This person should be willing and able to pus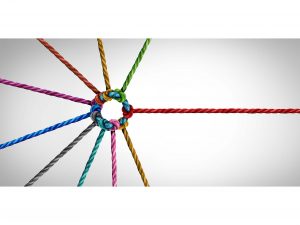 h for ideas like schools as community hubs and the implications these present for improvement in Board/community relationships as well as the health of the schools themselves.
Key criteria include:
Understanding the role the school board plays in overcoming the social, economic, racial and ethnic inequalities that affect the communities it serves.
Willingness to bring back school/community workers.
Ability to motivate senior staff to be more responsive to local communities' concerns
Ability to promote school councils' recommendation power regarding matters like school budgets, discipline policy, methods of reporting progress, even aspects of the curriculum that ought to be highlighted in view of what a neighbourhood needs.
A real anti-racist perspective:
The Director of Education must be able to demonstrate, not just sympathy for, but activism in regard to anti-racism. There is much that must happen to reduce suspensions and expulsions of Black and other students of different races and ensure that they do not end up in programs that offer little chance of success beyond secondary school. The TDSB needs someone who can go beyond the rhetoric of anti-racism and do something concrete about it.
Key criteria include:
Ability to demonstrate understanding of racism as one of the consequences of the unequal distribution of wealth and power among people.
Ability to lead TDSB staff to promote understanding of human rights and responsibilities of citizenship a central feature of what is learnt, how it is taught, and how schools operate.
Ability to promote a discipline policy that is sensitive to the social and psychic injuries of racism and is administered in ways that are responsive to school communities
An approach to instances of racism in schools and school communities – even at the board level- that challenges even the smallest incidents of racist behaviour and provides significant consequences for them.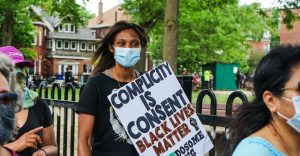 Here is a good practical question to ask: How would a director candidate deal with senior staff who were supposed to be responding to the issue of a racist email sent to the vice-principal of a downtown school last winter? Lack of response from administration became a greater issue than the email itself.
Real Equity:
Whoever you hire as director of education, must be able to fight for true equity within the TDSB. This means that students from different ethnic backgrounds, social and economic classes, as well as those who learn differently, may expect to be treated in a way that best promotes their education and need for self-respect.
Key criteria include:
Ability to direct and train staff to ensure that all students may learn in an atmosphere free of discrimination on the basis of race, ethnicity, national origin, home language, social class, wealth, gender and sexual identity, faith, physical and mental ability, and other characteristics used to assign identities to groups within the general population
Willingness to direct funds to promote this idea.
Ability to engage with the many diverse sectors within the LGBTQ communities and ensure provision alternative education and safe spaces for LGBTQ students who are having difficulty functioning in the mainstream system.
Ability to motivate staff to monitor the outcomes of student choices and placements in order to ensure that principles of equity are being respected. For example, destreaming students from Applied Programs is a good idea, but not without a great deal of support and changes in teaching methods to make sure these kids can catch up.
Ability to promote aspects of the curricula that will bring to light the culture and histories of Indigenous people, something ignored by the current provincial government.
This must not just be lip service. In contrast, for instance, the TDSB has a document called  Toward Excellence in the Education of Black Students: Transforming Learning, Achievement and Well-Being – Pathways & Transitions.  It seeks to improve academic "outcomes" and well-being for Black students and then studiously avoids suggesting any actions beyond more study and planning. It notes for example:
" Create and implement a plan to provide ongoing sustained job-embedded learning for relevant staff (including principals, vice-principals, teachers, support staff, coaches, guidance, Student Success teacher, Community Support Workers) to understand anti-Black racism, anti-oppression and its implications on all aspects of teaching and learning as described in Inclusive Design and other anti-racism frameworks (2018 and ongoing)
Identify, learn from and share evidenced-based practices that have been successful in improving the outcomes of Black students and highlight, on an ongoing basis, excellence among Black students in TDSB. Undertake this work with other research-based educational organizations (January 2019 and ongoing)"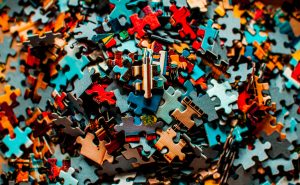 This is not unusual language for Board documents: carefully worded, but without substance. If nothing else, the new director of the TDSB must be able to ensure that her or his senior administrators are able to make useful and coherent recommendations for promoting real equity at the TDSB.
Real accountability:
The new Director of Education must also be able to introduce ideas to improve communication with the people it affects. As Barbara Hall noted in her 2015 report on TDSB governance: "The panel was told that there are too many layers of staff and decision makers to address student issues effectively in a reasonable amount of time, fostering the impression that no one is truly accountable to the students or the public. We were told that "Decision making takes a very long time, with layers of committees to get through before actions are undertaken and the sheer size of the board severely limits its nimbleness." In short, the Board has become a maze.
"Nimbleness" is a good word. As noted above, the TDSB certainly must be more accountable in the way it responds to issues within its many communities. In light of the tremendous pressure the Board has endured over the years and the decisions it's made because of that, it owes students, parents and staff clear and timely explanation about the actions it takes.
Key criteria:
Determination to ban jargon from TDSB communications such as the one described above
Determination to be honest and frank about contentious issues, avoiding the language of media releases
Ability to direct senior staff to meet with members of their communities who have raised serious concerns
Determination to remove and/or discipline senior staff members who are unable or unwilling to be accountable themselves.
Note to readers: This is just a start in effort to outline what's important to expect from the people who run schools at the TDSB or any other large board for that matter. What qualities do you think a new director of education needs to have?
Please drop us a line at eatomag.18@gmail.com