What will new political leadership mean for education across Canada?
Well, as the back to school sales appear in store windows and on TV ads, it's angst time for educators across the country so It's time for us to get back in touch.
Some of us are primarily interested in provincial politics across the country, since that's where the big education decisions are made. We noticed that there are, simultaneously, new leaders, new leadership campaigns either underway or there are rumblings that they will break out soon enough. Three of the biggest four provinces plus many of the smaller ones and territories, are involved. What is happening and what, if any, are the education implications. Let's start with the west (AKA left) coast and work our way across the nation.
BC As John Horgan steps down
Sadly, the very popular premier, John Horgan steps down due to health reasons, a leadership race has opened up for the NDP and the winner becomes the instant premier. Much like John Horgan's ascension to leadership, some type of coronation was expected for heir apparent David Eby, a former legal activist and CCLA type, he is the Attorney General and also Minister for Housing. Eby announced early, and strong rivals not only didn't join in but endorsed him. Jobs Minister Ravi Kahlon, touted as the strongest rival, was out early and into the Eby camp. Ministers Dix, Robinson, Cullen, Mark, Ma, and Chen all demurred.
Just as the crown was being polished, a late insurgent entry from the NDP left-activist wing announced a bid. Anjali Appadurai. Not a cabinet minister or even an MLA, Appadurai nevertheless has bonafides and credibility. She almost won Vancouver Grenville in the recent federal election, and is well known as a climate activist, and a supporter of Indigenous Nations.
Just as Horgan and the party establishment believed they had found the secret recipe to success, a centrist social democratic step by step approach, the activist, environmentalist, dare we say socialist wing jumped in. Eby is expected to win, but Appadurai, is going to make a race of it and force Eby to answer many  uncomfortable questions and make some commitments.
Over on the right, the BC Liberals (in reality a very conservative party) have recently chosen Kevin Falcon, a past cabinet minister under the Clark government, as the new leader. Falcon desperately wants to change the name of the party to the BC Party but that name is already registered by others.
In our POV, Falcon is the wrong choice in many ways. He is a federal Tory who backed Bernier for leader. He is all about big business,and real estate, a "Howe Street" Liberal, exactly the type that will have major difficulty narrowing the gap with the NDP. The NDP can turn Falcon into a cartoon capitalist, with a silk top hat, pinstripes and spats.
Lotus land BC has big problems with housing affordability, Fentynal  drug issues, cutting  old growth forests, loggers vs environmentalists and these issues can crowd out educational issues.
BC has the second lowest teacher wages in Canada, in the richest province and the NDP has done little about it, since it is not a supply problem. If anything gets done on this file it is likely to be tinkering. It would be interesting to see BCTF throw its weight behind Appadurai as a shot across the bow. Teachers are natural environmentalists but also strong members of the public sector labour community. Hmmmmm.
John Horgan deserves some considerable parting credit for signing the first historic childcare deal with Trudeau that set the template for the entire country.
Alberta – New UCP leadership after Jason Kenney
Irony of ironies, the man who put the Conservative Party and the Wild Rose together was dumped as leader due to a botched Covid response, coming up the middle, that pleased no one. Now two former leaders of Wild Rose are the leading contenders to replace the hapless Jason Kenney.
Progressive educators across Alberta can say that at least Kenney is gone, but it's up in the air who will replace him and in this environment, can Rachel Notley's NDP defeat the eventual UCP leadership winner. The Kenney education legacy is not a good one, A seemingly confused Kenney came out strongly against 'Gay Straight Alliances" in schools that helped kids navigate the difficult years when some kids have to deal with their sexual orientation, prompting KD Lang to say "but I thought you were gay?" to Kenney. Kenney also initiated a very right wing social studies curriculum rewrite for Alberta's K-6 classes. His curriculum was widely panned by real curriculum experts as "white washed" on Indigenous issues and British Imperialism.
The leader to replace Kenney likely comes down, as above, to two former leaders of the far right Wild Rose Party pre- amalgamation with the PCs, Danielle Smith and Brian Jean, with Kenney and his caucus really hoping for the apparent third place guy Travis Towes. Smith has gone further off the deep end threatening to use the notwithstanding clause to inch Alberta closer to autonomy. It's all unconstitutional of course, she's just using political bs to position herself to the autonomous side of the race.There are four other candidates in the also ran category.
Smith was met with boos and jeers at an Alberta Teachers Association summer meeting touting the old chestnuts about "social promotion" and "new style math". The minor candidates and Jean drew applause for saying the Kenney move to take control of the ATA pension fund was a mistake.
The hopeful news was that Rachel Notley's NDP is actually polling ahead of the UCP 45%-42% however, experts like Eric Grenier of The Writ podcast say Notley needs a bigger lead to make up for her support from low voter young people, while the UCP retains the support of the higher voting older folks in rural Alberta.
​
Saskatchewan – New NDP leader
In SK the NDP has a new leader, Carla Beck. The party is a bit pumped about her leadership but SK is no longer the Tommy Douglas province with the party based on farmers. Agribusiness and farm size has made rural SK an SKP (conservative) bastion. The NDP has been, to a large extent, relegated to the inner cities of Regina and Saskatoon. To break out, the NDP must do better in the suburbs where they do run strong, but not strong enough, and in the smaller cities the way the ABNDP has started winning the Lethbridge sized cities. The NDP must win the Moose Jaw, Prince Albert, Swift Current size cities to be truly competitive. Most polls have them down double digits with the best Angus Reid poll having them 9 points behind.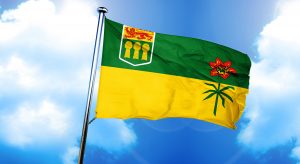 The biggest deal with the Saskatchewan Party and education is underfunding. Premier Moe is providing 2.1% increases leaving major boards millions in the hole with service cuts the only way out. Some boards are charging fees for enrolment to make up shortfalls.
With the next election in 2024, and with some new boundary changes, perhaps the NDP has time to at least scare the SKP into better funding and build for a victory in the future.
Manitoba – New PC leader
With the directionless and increasingly unpopular PC premier  Brian Pallister out of the way, the Manitoba PC Party is attempting to recover under new premier Heather Stefanson, but under Wab Kinew, the MNDP is consistently out- polling the PCs. The most recent poll by Probe Research had the NDP +10 over the PCs 45-35% with an election scheduled for 2023.
The PCs had tried a massive educational centralizing campaign, Bill 64, but it proved to be so unpopular it was scrapped. Much like Saskatchewan, a flinty Conservative Party has granted funding below inflation ever since 2017/18. Naturally this has led to endless rounds of cutbacks. The only hope it would seem, is a Wab Kinew NDP government in a year.
Ontario – New leaders for both NDP and Liberals
Ontario is the critical keystone of Canada, the largest province by far with 39% of the Canadian population, centrally located and somewhat of a swing province in terms of progressive vs reactionary politics.
The NDP thesis for growth to become a major governing party in Canada runs right through Ontario provincial politics. The prime directive is the elimination of the Ontario Liberals as a viable governing party so that an NDP – Conservative dynamic can prevail from Tofino in BC to the outskirts of Montreal with outposts in Atlantic Canada waiting for the total collapse of Canadian Liberalism.
When that happens, the NDP will become the only viable alternative to the Conservatives. They can then campaign amongst the 60-70% of Canadians whose prime political motivation is anti-conservatism.
Ontario is critical to this thesis which is why the ONDP is sanguine regarding the results of the spring election. Two elections in a row, the Ontario Liberals have been held to 7 and 8 seats, without party status.
This is an existential crisis for the OLP and an opportunity for the ONDP.
We knew on election night that Andrea Horwath had stepped down as NDP leader, and  as leader of the opposition. She had taken the NDP as far as she could, gaining seats every election until this one.
Prospects for NDP leadership include MPP Marit Stiles of Davenport and Catherine Fife of Waterloo, both former school trustees, well versed on educational issues. Stiles in particular is popular with teachers unions and parents groups for her lucid and fiery defense of public education. Joel Hardin of Ottawa Center may emerge as the left wing candidate for leader, Wayne Gates of Niagara Falls, a former labour leader, also has a lot going for him as a popular regional candidate. Laura Mae Lindo of Kitchener Center is also a viable candidate.
With Horwath running for mayor of Hamilton where she is expected to win, that opens up a safe seat in Hamilton Center for an outsider like federal MP Matthew Green to jump in. This is a critical decision and the NDP has wisely postponed the vote until March 2023.
For the Ontario Liberals, the choice is also critical since it may be their last chance at viability. The sad reality is who actually wants the job of being third party leader of an unofficial party, with virtually no staff, and a caucus that could meet comfortably in a bachelor apartment? Stephen Del Duca barely made it out of the room with the shirt on his back, after a concession speech. Michael Couteau who ran second last time has gone to the federal parliament, MPP Mitzie Hunter who got 6% of the vote in the last leadership race, is still around, but not likely viable.
The latest glimmer of hope for the Grits, involves Toronto Beaches-East York federal MP Nathaiel Erskine Smith, who is considering a run for OLP leader. NES is a personable somewhat progressive Liberal who understands that his local competition is NDP, not PC. He is somewhat of a maverick who bucks Trudeau on some issues but usually not matters of consequence.
The ironic part is an emerging consensus among strategists that the OLP "drifted too far left" under Kathleen Wynne. This elicits the guffaw reaction amongst New Democrats who still consider the OLP to be 'Tory Lite'.
The Doug Ford government campaigned in the spring almost as a Bill Davis style centrist regime and was dropping hints that "maybe it's time the teachers and nurses got a raise" but with the election behind him and a majority government for four years secured, the brass knuckles are coming out with both Ford and his know-nothing education minister moonwalking that back and warning that " the Ontario teachers are the highest paid in Canada (wrong- that's Alberta)" and kvetching about pensions and benefits. "Teachers have been holding Ontario hostage too long". Which seems to be an opening shot signalling that the school wars are about to begin in earnest as contracts are ending.
Quebec  has a new Quebec Solidaire leader.
The Coalition Avenir Quebec (CAQ) looks invincible for the Quebec provincial election October 2nd. Their party slogan "Continuons" says it all "keep it going" The progressive left but pro sovereignty party Quebec Solidaire also announced its slogan "Change d'ere" (changing era). The QS has the unique policy of two spokespeople, Gabriel Nadeau-Dubois former student leader is the acknowledged "main leader".
Nominally a conservative party, Francois Legault, promises to convert all non-subsidized child care spots to subsidize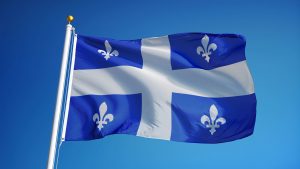 d for all, a shrewd move in a labour shortage.
With the latest polls showing CAQ 44% PLQ 18% and QS at 15% this would probably give the QS more seats due to concentrated support. The new Conservative Party of Quebec PCQ is at 16%. The former governing Parti Quebecois has fallen to just 10%.
The Quebec Solidaire policy of totally free public education "from childcare to doctorate" is certainly a dream progressive position and hard to deliver but "your reach must exceed your grasp or what is a heaven for?" Their attitude is certainly the best in Canada.
What Quebec needs, much like Ontario, is to clear the decks of the moribund Liberals, Parti Quebecois, and ultra libertarian PCQ leaving the CAQ and the QS to battle it out on the future of Quebec and education in particular.
New Brunswick – Under the Tories.
The NB Liberals have a new leader in Susan Holt, just elected by party members August 6th. Like PEI, the NDP has been largely displaced by the Green Party in NB which received 15% of the vote. The remains of the NBNDP tallied 1.6% and only ran 6 candidates. The ruling Tories received 39%, while the Liberals received 34%, a right wing outfit – the Peoples' Alliance got 9%.
The biggest issues in NB were Covid related involving closings, on-line frustrations, like other provinces but the knock on effect aggravated pre existing issues of teacher stress, workload and burnout.
Another issue is a seriously outdated curriculum in history and social sciences K12 that has been labeled "Eurocentric" with some courses being 40 years since their last review. Domenic Cardy, the education minister and former New Democrat, says he is working on it, but the process seems painfully slow.
Nova Scotia – new Liberal leader Zach Churchill New NDP leader Claudia Chender
Nova Scotia really has a viable three party system, with Tories, Liberals and NDP rotating in and out of power in recent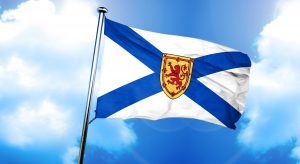 years. In the most recent election, the Tories pulled off a surprise win with 39% while the Liberals received 37% and the NDP survived with 20%.
The issues seem to revolve around housing and the lack of family doctors with scant attention to K12 education, unlike 2017 when education was a key issue. Then it was classroom violence and lack of support for special education. The demands for capped classes and more teachers were met, which seemed to take education off the table.
PEI – new Liberal leader soon
PEI has changed quite a bit from the Joe Ghiz heyday of the PEI Liberals. The Green Party has eclipsed both the Liberals who are relegated to 3rd place and the NDP who have been wiped off the board. K12 education in recent years revolved around the Covid19 issue, and total lack of substitute teachers, an existing problem aggravated by Covid. A new Liberal leader will be chosen November 19, 2022.
The Newfoundland and Labrador situation
NL had an election in 2021, The Liberals repeated with 48% of the vote and 22 seats, the PC were again the official opposition with 38% and 13 seats. The NDP won 2 seats, down one seat with 8%. Unfortunately the loss was the leader Alison Coffin's St John's seat. They later regained a 3rd seat when an independent member joined the caucus. Jim Dinn was re-elected and became interim leader.
The issues in NL run the gamut from real pressure on rural schools due to declining enrolment vs long bus rides. There is a continuing angst over low educational results which emerged under the past Liberal government. There is an identified need for anti racist education due to demographic change and increased interaction with indigenous NLs.
As far as teachers are concerned, class size and composition is top of mind but also recruitment and retention issues and a lack of substitute teachers.
Yukon Territory – The Need for Decolonial Education
The most recent 2021 election was decided by a draw to decide a tie  in one seat. The Yukon Party (conservative) won 8 seats with 39%, the Liberals won 8 seats with 32% and the NDP won 3 seats with 28%. The final seat was decided on a draw after a tie vote giving the NDP its 3rd seat and denying a Liberal majority.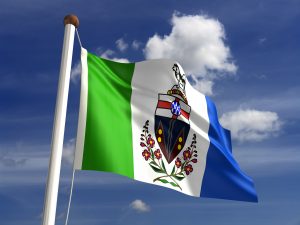 The Liberals and NDP soon entered a confidence and supply agreement similar to the Trudeau-Singh national agreement.
Yukon has educational issues. A 2019 report by Canadian AG noted educational goals in the territory were not being met, particularly for First Nations children K-12. The Yukon chiefs have expressed deep frustration due to long waits for unaddressed problems.
Recommendations included more full day K, more support for children with learning difficulties, creation of an FN school board, graduation rates presently around 74%, students entering kindergarten already way behind with only 17% of FN kids at grade level. There are almost no substitute teachers, or consultants, especially in rural areas.
Hopefully this new government plus the federal government responsible for FN on reserve education can do something. Education  is chronically underfunded by both levels.
The situation of FN in Canada is our original sin, our national shame over residential schools findings and should be our national collective project. FN are only about 4% of the Canadian population. It is a national disgrace that we can't do better in FN education.
North West Territories : Change is frustratingly slow.
As far as politics is concerned, NWT operates on a consensus system similar to Indigenous decision making, rather than the political party system with its left- right axis used by settler communities. Every candidate runs as an independent which works far better since each MLA represents only a couple thousand voters.
That said, NWT saw big political changes in the 2019 election when only 4 incumbents survived in the 19 seat legislature. Nine women were elected.
Notwithstanding the lack of parties there are palpable political tensions and cleavages between MLAs vs powerful deputy ministers, Indigenous vs settler priorities and larger centres vs smaller centres.
Education is a high priority issue, probably number two after land claims issues. As you might expect there are access issues related to  higher costs, fewer teachers, multi grade classrooms, and an inability to offer a wide range of programs. This is exacerbated by the fact that many teachers are young, inexperienced, from the south, non- Indigenous, and they don't stay long.
NWT also has its terrible legacy of religious residential schools, and a slow recognition of the absolute necessity to prioritize Indigenous language and cultural programs. The persistent gaps in achievement between low graduation smaller and Indigenous communities vs the higher grad rates of larger, settler communities are stark and highlight the difference between equality and equity.
There are tensions regarding the location of the new Aurora University which is a conversion of Aurora community college, along the lines of one big campus or a number of smaller locations.
Education in Nunavut is in trouble and needs help
The most recent election in Nunavut was October 2021. Their nonpartisan legislature, like NWT, functions on consensus. The overwhelming majority of Nunavut's 32 000 citizens are Inuit and the vast majority of teachers again are transient white southerners.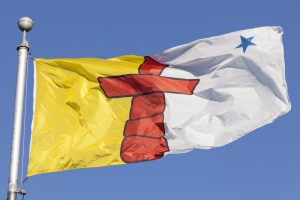 Education in Nunavut is in trouble. It is plagued by violence between students and also between students and teachers. In 2020 over 971 incidents of student violence were reported and over 110 incidents of violence against teachers where teachers were punched and dragged by the hair. Even the teachers do not blame the students. They understand that this acting out is the modern version of of historical trauma, and colonialism, overlaid on poverty, hunger, housing, suicide, alcoholism and food insecurity.
There is almost no mental health infrastructure and only five guidance counsellors in the entire territory including two in Iqaluit's high school.
Fifteen percent of Canadians do not graduate high school but 46 percent of Nunavut students do not graduate. School data soon translates into a human resources crisis. There can be little hope for home grown professionals or managers with results like these.
This is an ongoing disaster for Canada's Inuit which only constitute the population of one small Canadian city. Once again, a modern tragedy, based on past colonialism and modern neglect. Shameful hardly begins to describe it.
Doug Little has been an active reformer in Ontario education politics for over 35 years. He has taught at every level of the Ontario school system from hard scrabble elementary and secondary schools for the urban poor to elite public schools in Toronto's toniest neighbourhoods. Doug was a school trustee on the Toronto Board of Education (1980-85) and the Metro School Board (1983-85). He is a co-founder, editor and active contributor to the ground breaking education magazine Our Schools Ourselves now offered by The Canadian Centre for Policy Alternatives. Doug was the founding editor of the Toronto secondary teachers (OSSTF) magazine D12 Voice where he offered, once again, his trenchant analysis.