Why our kids need the 2015 sexual education curriculum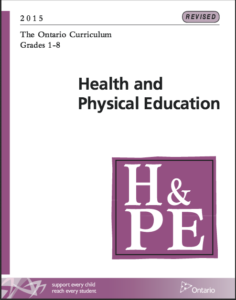 What better reasons to return to the 2015 Physical Health Education curriculum than Tories Jim Wilson, Andrew Kimber and Tony Clement – all shown the door over complaints of sexually harassing women.
Wilson, the Ford government's trade and economics minister resigned over allegations of sexual misconduct.
For Kimber, a Tory aide, it was text messages allegedly sent to a female staff member.
And for long-time Tory, Tony Clement, twice a leadership hopeful and currently serving on Canada's National Security Committee, he admits to sending "sexually explicit" pictures of himself to someone he  believed was a consenting female recipient."
Would the curriculum on consent, sexual harassment and sexting have stopped these three if they'd been taught it as kids? Maybe – but what they allegedly did reeks of power, privilege and sense of entitlement.
However, all of this news poses the best argument for teaching girls and boys all about consent, sexual harassment and sexting. Lessons on consent, for example, would help young people learn how they can pick out and deal with situations where someone in a more powerful position makes unwanted sexual remarks or advances.
Meanwhile, the Ford government is fighting court challenges against the return to the 1998 sexual education curriculum by the Canadian Civil Liberties Association (CCLA) and Elementary Teachers Federation of Ontario (ETFO). Government lawyers have filed affidavits from educators who argue that the 2015 sexual education curriculum pushed students into private schools.
It is not the curriculum that's the problem here.