Fordwatch 2: the return of the binos
Doug Ford's Tories are back pushing privatization and authoritarianism a little further down the road. At School Magazine, we don't put much stock in reports that these are a kinder, more moderate bunch of politicians. We look at articles and give you the links. Think of this as the companion volume to Fordwatch 1 – still on our front page – and pray there's not a Fordwatch 3.
Here you are – headlines, a bit of information and the links to go with them. They're organized by topic. We'll update as stories come in.
This is our bid to alleviate the effects of political amnesia. Hope you find it useful.
Please share widely. If you see an error, have a suggestions  or dispute some information, just send us an email at eatomag.18@gmail.com
Last Update: March 6, 2023
Susan Atkins is a retired teacher and creator of Fordwatch
Child Care
National child care plan doesn't include businesses run for profit  October 5, 2022 Toronto Star
Karina Gould, federal minister of families, children, and social development: the Feds have every right to demand that Ontario government stick exactly to the non-profit agreement it signed regardless of the pressure put on them by Ontario's for-profit daycare sector.
Education
Ford warns teachers they'd better be prepared to do unpaid work  June 30, 2022 Global News
As contract negotiations loom, says: " My message to the teachers' unions is one thing: those kids have to be back in school in September and they have to be back in school with extracurricular activities"
Indigenous science framework removed from Ontario elementary school curriculum July 2, 2022 Globe and Mail
Included removing sections emphasizing viewing science from both Western and Indigenous perspectives
Masking rules remain unchanged from end of last year, education minister says. August 9, 2022. CBC News
most health and safety requirements for the upcoming school year will remain unchanged from the end of the 2021-22 school year, including the voluntary use of masks.
Raywat Deonandan, an epidemiologist and associate professor at the University of Ottawa said masking is still necessary:" We are in the middle of a health-care crisis…We have a nursing shortage. We have ERs that are closing regularly
Details to wait on province's $225 million tutoring benefit August 10, 2022 Toronto Star
Government offered parents $225 million in direct payments rather than sending it to school boards
Amounts to a small amount of money per child that would be better spent on school resources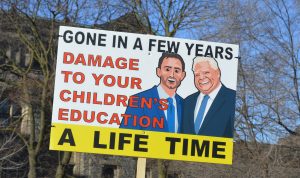 Ford government appointee resigns after calling education minister 'incompetent' August 26, 2022 Global News
Jamil Jivani was a prominent appointee who resigned after becoming openly critical of Stephen Lecce's management of COVID-19 in schools
Education Minister Stephen Lecce pens article for Toronto Sun: "students have a right to learn" September 3, 2022 Toronto Sun
Misrepresenting education worker wage demands- likens them to "schoolyard bullying" and thus interferes with negotiating process
For more see School Magazine
Stephen Lecce tells schools to honour Queen's funeral after the York board warns discussions could be "triggering" as students have different experiences  September 15, 2022 Toronto Star
Minister told schools to "ensure that the day's activities include learning about the many contributions the Queen made to our province, country, and Commonwealth, and the accession of King Charles III to the throne."
Doug Ford tells education workers who voted in favour of strike 'don't force my hand.'  October 6, 2022. CTV News
Said: "To the unions, the teachers unions: please don't go on strike. Don't force my hand," Ford said. "I'm a strong believer in negotiating, but do not, do not go on strike."
Said his word were not a threat to education workers
The Ontario government won't divulge  progress in enrolling children in core autism therapies  September 25, 2022 Toronto Sun
Last update showed it was far off its own enrolment target.
Alina Cameron's seven-year-old daughter has been on the wait list for government-funded therapy since Oct. 30, 201
Ontario rolls out new rounds of direct payments of up to $200 to parents of school-age children for help with learning recovery.  October 20, 2022 Toronto Star
 Green Party leader Mike Schreiner said the payments are a distraction from this government's sorry record of funding cuts and failing contract negotiations with educational workers
Low marks on EQAO Math – with first tests after pandemic. October 20, 2022 CP24
Big drop from 2018-19 results
Students missed best part of 2 years of school and were a new curriculum (2020)
Stephen Lecce says teams from Ministry will go out to show teachers how to raise marks – all as teachers negotiate new contract
York Memorial as students walk out amid 'constant chaos', violence.  December 2, 2022. CP 24
Asked if he was planning to intervene, Ford responded that "we always leave that up to the school boards." He added that it's the federal government's responsibility to "toughen up" the criminal code to make communities safer.
Ontario Public School Boards are calling on the province to lift a moratorium on school closures, and to complete the review started 6 years ago, as they are facing unsustainable funding deficits.  February 24, 2023. CP24
Environment
Ontario's Ford government 'putting us on a path to climate disaster,' landmark court case hears. September 12, 2022  Toronto Star
Ontario government states it has no constitutional duty to "prevent future harm."
The case claims that the Charter rights of Ontario's youth and future generations are being breached by a law passed by the Progressive Conservatives in 2018 that weakened emission targets set out by the previous Liberal government. 
Ontario to cut into Greenbelt land for homes  November 4, 2022 Global News
Housing Minister Steve Clark promised he would not cut the protected area or do a land swap – last year
Green Belt land for urban development November 12, 2002 CBC News
On the same day the Ford government said it wants to open up parts of the Greenbelt, it also approved 14 000 hectares of land for urban development in municipalities in the Greater Toronto and Hamilton area.
Ontario Green Party Leader Mike Schreiner said the plan is just an opportunity for a handful of land developers to turn millions into billions with the people of Ontario paying the cost in expensive sprawl and negative environmental consequences.
Ontario developers stand to profit from Ford Greenbelt flip-flop  November 17, 2022 Toronto Star
Tory supporters just happen to own land in previously untouchable areas of the Greenbelt which are to be turned over to development
10 Ontario communities hold 'unprecedented' rallies Sunday to protect the Greenbelt from Bill 23.   December 4, 2022 Toronto Star
"We know that we're losing farmland very quickly in Ontario, about 300 acres a day, and the land inside of the Greenbelt is mostly class one farmland; we can't afford to lose any more of it," Tim Gray, Environmental Defence executive director
Doug Ford's trashing of the Greenbelt. Useful article in Canadian Dimension. December 7, 2022 Canadian Dimension
Fears for Ontario wetlands as province finalizes changes to evaluation system despite 15 000 comments from "public, environmental and conservation organizations, academic/scientific community, Indigenous communities, and municipalities."    December 24, 2022. Toronto Star
The Auditor General of Ontario said the changes "will completely undermine the protection of wetlands in Ontario" while doing little to fix the housing crisis.
Leaders of Ontario's opposition parties have asked the auditor general to probe the province's moves to open up parts of the Green belt to developers.  January 12, 2023. Global News
Government
Doug Ford re-elected as Ontario premier with majority government  June 2, 2022 CBC News
Wins 83 of 124 seats with 40.8% of popular vote
NDP drops to 31 MPPs – Andrea Horwath resigns as leader
Liberals gain 1 seat to 8 seats, not enough for party status – Stephen Del Duca resigns as leader
Greens retain their 1 seat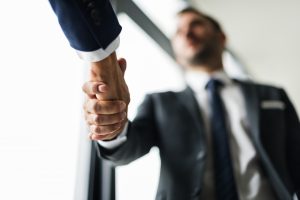 Ford appoints rookie MPP nephew to cabinet June 24, 2022 Toronto Star
Newly minted MPP, Michael Ford, is now minister for citizenship and multi-culturalism – no this is not a joke.
Graydon Smith, new minister of natural resources faces environmental charges June 28, 2022
Alleged violation of province's Endangered Species Act when he was mayor of Bracebridge.
Ford government turned down appeal to help City of Ottawa with 'Freedom Convoy'
October 17, 2022 Toronto Star
From Emergencies Act inquiry:
refused the City of Ottawa's early appeal for more resources and tougher laws to end last winter's occupation of the national capital
Ontario Solicitor General Sylvia Jones told Ottawa mayor Jim Watson in a Feb.9 call that she would only deal with the Ontario Provincial Police (OPP) on requests for extra resources.
Highlights of the Provincial Auditors report: November 30, 2022 Global News
Ford slammed for change to hiring of Legislature's sergeant-at-arms. December 2, 2022 Toronto Star 
Bill 51, quietly introduced Wednesday by Legislative Affairs Minister Paul Calandra, would see MPPs vote on who takes the role – a change the opposition says threatens the position's independence.
Democracy dies when the public doesn't act. Make your voice heard by demanding your locally elected councillor oppose John Tory and Doug Ford's assault on democracy in Toronto. Join me:
Ford government's process to select next chief justice violates separation of powers, Ontario judges warn, saying it violates basic democratic principles. December 16, 2022 Toronto Star
The Economic and Budget Outlook from the Financial Accountability Office (FAO) reports Ford is on track to leave almost $20 billion on the table, deliberately underspending on health care, education, and justice – services that are vital to Ontarians  February 7, 2023 Ontario NDP
Ford's Tories defeat Liberal bill to promote diversity on corporate boards.  March 1, 2023. Toronto Star
Health
Unions call on Ontario to act amid health-care staffing shortages, ER closures July 21, 2022 CBC News
Ontario Council of Hospital Unions and SEIU Healthcare say province should repeal Bill 124 that limits wage increases in public-sector contracts to one per cent a year
Ford says he's doing everything in his power to add more healthcare workers but won't repeal wage restraint legislation or increase a retention bonus for nurses. August 3, 2022 CityNews
Ontario Health Minister doesn't rule out some privatization of health care services. August 10 2022 Globe and Mail
Ontario cuts funding by 85% for online mental health therapy program introduced during pandemic  August 12, 2022  CBC News
Program can now offer 9 000 spots – down from 60 000
Ontario to fund more private clinic surgeries   August 18, 2022 CBC News
More of a role for privately delivered but publicly covered services,
Government will invest more to increase surgeries in pediatric hospitals and existing private clinics covered by OHIP
Also considering increasing the number of procedures performed at "independent health facilities."
Ontario is replacing the five-day isolation period for COVID-19 with a 24 hour stay-home rule
August 31, 2022 Toronto Star
Raises concerns change will fuel spread of the virus with hospitals already facing a capacity crunch
Calls for mandated masking November 10, 2022  Toronto Star
During an August 31 press conference- the last one he's done, Ontario's chief medical officer of health Kieran Moore said a requirement for masking would be introduced if respiratory infections were having severe effects on the health system.
A growing chorus of voices say the moment has arrived in light of paediatric hospitals confronting record-long waits, canceling surgeries, and transferring kids far from home.
Province's chief medical officer urges masks and vaccines as surge in viral illnesses continues to slam children's hospitals. November 14, 2022 Ottawa Citizen
Many health officials say it is clear that simply urging people to wear masks is not working.
They are calling for Dr Moore to bring back province-wide mask mandates.
Ford unmasked at question period a day after Ontario's top doctor urges use of masks. November 15, 2022 Toronto Star
Health minister Sylvia Jones said masking is "a personal choice."
Premier Ford and most
of his caucus were not masked and rejected calls for mass advertising campaigns on masking and getting flu and COVID-19 vaccines.
Interim New Democrat leader Peter Tabuns called this "a total absence of leadership."
Ford slammed for not hiking health-care spending in fall economic update.   November 15, 2022  KW Record
The cornerstone pledge of the economic statement was an extension of a 5.7 cents a litre cut to the gasoline tax through the end of next year, which will cost the treasury $1.2 billion
Ontario top doctor goes maskless at party while Ford says masking is a personal choice.   November 18, 2022 Toronto Sun
Days earlier Dr Kieran Moore had "strongly recommended" Ontarians wear a mask in indoor public spaces.
Ontario asks family medical clinics to work nights, weekends to help overwhelmed hospitals. November 23, 2022 CBC News
Recent study by The Canadian Institute for Health Information found the average overtime hours by health-care workers across the country was the highest in more than a decade.
 Ford government under fire after Red Cross asked to help at major Ottawa children's hospital. December 5, 2022 Toronto Star
MPP Robin Martin suggested help from the Red Cross was part of the plan. "It's a chilling indictment of this government's management," Dr.  Adil Samji, an emergency room physician and Liberal MPP, told a news conference.
Ontario promised $5K to pandemic-weary nurses but many of them say the money never arrived and the government is not providing any information about how long the process will take.  December 7, 2022 CBC News
Ontario to swap original brand-name drugs with cheaper 'biosimilar' drugs for seniors, people on social assistance despite concerns the switch could throw some patients off track.  December 21, 2022. National Newswatch
Ford's private surgery centre proposal to clear a backlog of surgeries from the COVID-19 pandemic will hurt hospitals, doctor's college warns. January 12, 2023 Toronto Star
Ontario expanding number and range of surgeries offered at for-profit clinics to clear backlog. January 16, 2023  CBC News 
NDP leader Marit Stiles accused Ford of manufacturing a staffing crisis in hospitals via his wage-restraint law and "following the privatization playbook to a tee."
Province releases health-care plan that includes $30 million to create new interprofessional primary care teams. February 2, 2023 Durham Radio News
Ontario NDP Health critic, France Gélinas, says the plan is part of the province's continued push to privatize health care after creating a crisis through underfunding.
Ontario Nurse's Association states that the Ontario government's plan for "convenience" is missing safety and quality.
Housing
Ontario increases amount landlords can raise rents by highest level in a decade
June 20, 2022 CP 24
More than doubling annual rate increase to 2.5%
No fines issued by Ontario regulator for developer price hike despite promised crackdown nine months ago   August 25, 2022  CBC News
This comes 9 months after province pledged to crack down on developers who cancel contracts or demand more money from buyers
Ford's housing bill limits protection of watersheds and green spaces, conservation authorities warn.  October 28, 2022  CBC News
The bill changes the powers conservation authorities have to limit development.
The government said the bill will mean there will no longer be a need to consider factors like pollution or land conservation when approving building permits.
Ontario municipalities are concerned that parts of the province's new housing legislation may actually hamper growth and download excessive burdens to them and taxpayers. October 26, 2022  CTV News
Bill introduced by Municipal Affairs and Housing Minister Steve Clark would freeze, reduce, and exempt fees developers pay, fees that are important for municipalities to pay for services such as roads, community centres, and transit.
GTA mayors call for temporary halt in new housing bill  October 31, 2022  Toronto Star
Mayors of Oakville, Milton, and Burlington worried about parts of the bill that removes environmental oversight at key stages planning new developments.
Ford's housing bill threatens Toronto's budget and affordable housing goals, city manager warns.  November 18, 2022 Toronto Star
Shelter and affordable housing programs are at risk under Bill 23, which would also take an estimated $200-million from the city's embattled coffers.
Ontario Green Party asks integrity commissioner to investigate Greenbelt development.  November 29, 2022 CTV News
Labour
170 safety inspectors on strike after contract talks break down  July 21, 2022 CBC News
Key issues in negotiations include wages, benefits, understaffing and improved accountability for public safety standards and practices
Ford government offers lowest-paid school staff yearly 2% wage hike and others a 1.25% increase. August 15, 2022 Toronto Star
Laura Walton, president of CUPE's Ontario School Boards' Council of Unions: proposal of $800.00 on average per year in the face of skyrocketing inflation is not going to pay the rent, put food on the table, or address the staffing issues that are rampant in Ontario schools.
Government is pushing 2% increase for workers earning below $40K annually and 1.5% for those earning more than that
Constitutional challenge of Ontario's wage-cap bill, Bill 124, begins in court  September 12, 2022  Global News
Groups representing thousands of public-sector employees argue the bill violates a section of the Canadian Charter of Rights and Freedoms that protects meaningful collective bargaining.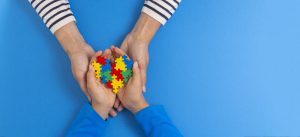 Ontario CUPE education workers vote 96.5 per cent in favour of a strike mandate October 3, 2022 CP24 News
Laura Walton, the president of CUPE's Ontario School Board Council of Unions: workers can't afford to strike and lose those wages, but they also can't afford not to, after years of wage freezes and one per cent increases to already low pay.
Union representing 55 000 education workers in Ontario has requested a no-board report after reaching an impasse in bargaining with the province October 7, 2022 City News
The no-board report starts the process for a potential strike by librarians, custodians, and administration staff across the province in less than three weeks time
CUPE education workers: mediated talks between Ford government and union break down  October 19, 2022  Global News
sets stage for possible strike in early November 2022
Ford government plans legislation to pre-empts strike by CUPE, imposing a contract on 55 000 school support staff. October 30, 2022  Toronto Star
Imposing contracts has proven costly in the past. Courts ruled in favour of teacher unions saying Bill 115 violated constitutional rights of education workers.
Tories introduce Bill 28 "Keeping Students in School Act" – call legislature in at 5 a.m. October 31,2022  Global News
Tories looking for speedy passage
Education workers announce mass walkout amid anti-strike legislation. October 31, 2022. CTV News
Ford Government indicates it will invoke the notwithstanding clause to protect the bill from legal challenges.
Ontario CUPE president Fred Hahn said the government's intention to impose a collective agreement is a "monstrous overreach."
Ford government pushes through bill to ban CUPE education workers's strike. November 3, 2022  CBC News
Imposes a contract on workers
Includes steep fines to workers and unions if they don't comply  – $4 000 per worker; $500 000 for CUPE – per day
Ford government calling the Ontario Labour Relations Board to officially declare Friday walkout by 55 000 education workers illegal November 4, 2022 CTV News
'The government blinked': Union to end education walkout after Ford promises to repeal strike law. Mark Hancock, national president of CUPE, said that Bill 28 was a "regressive attack that united the labour movement like never before."  November 7, 2022  Toronto Sun
Legislation banning education worker strike repealed. November 14, 2022. Toronto Sun
Sides in the dispute headed back to negotiating tables
Ford government has rendered Bill 28 gone – as though it never existed – important to remember that Ford did still use the "notwithstanding clause."
Strike deadline inches closer for Ontario educations workers (CUPE) after talks break down again.   November 17, 2022 CP24
CUPE said the two sides agreed on a 3.5 per cent wage increase, but the union is still fighting for higher staffing levels
Ontario schools set to open after CUPE reaches a tentative deal, in spite of not securing staffing level guarantees.  November 21, 2022 Global News
OSBCU educators asked for more maintenance staff, ECEs in kindergartens, EAs in classroom and librarians for schools
Government wouldn't put up the reported $100 million cost
Ford government to appeal court's decision that struck down Bill 124.  November 29, 2022 CP 24
Doug Ford's controversial wage-cap law, Bill124, ruled unconstitutional. Justice Markus Koehnen wrote in an 80-page decision that 'Ontario was not facing a situation in 2019 that justified an infringement on Charter rights.'  November 29,2022  Toronto Star 
Ford government appeals Ontario court decision striking down Bill 124.  December 29, 2022 CBC News
Ontario Federation of Labour says it's outraged by the decision to appeal.
Ontario Association of Nurses called on the Premier to stop attacking nurses and health-care workers. The union for health care workers SEIU Healthcare responded by saying the government's decision to appeal further undermines health care in Ontario.
 Ford says bill 124 'doesn't exist' as his government appeals court decision striking it down.  January 11, 2023 CP24
Hundreds gathered at Queen's Park to protest the Ford government following the return of the legislature. February 25, 2023  CityNews
The protest was organized by the Canadian Union of Public Employees Ontario, alongside several advocacy and education groups.
Bargaining for Ontario hospital nurses enters mediation in what the nurses call a "last-ditch effort" to reach a negotiated settlement.   March 1, 2023 Globe and Mail
Nurses march in Toronto to demand better wages, staffing, and working conditions March 2, 2023 CBC News
Ontario Nurses' Association says bargaining with hospitals has broken down with arbitration set for early May.  March 3, 2023  CBC News
Leadership
Questions arise around policing at Ford election campaign stop in Hamilton July 18, 2022 CBC News
What policing authorities were involved in decision to remove demonstrators from Hamilton airport
Ontario government refuses to say how many taxpayer-funded hours its lawyers have spent fighting to keep Doug Ford's mandate letters secret August 31, 2022 CBC News
Despite being ordered to release the figure to CBC Toronto by the Information and Privacy Commissioner (IPC)
Mandate letters outline a minister's orders from premier's office and have been routinely released to the public
since coming to power in 2018 and issuing its first such letters, the Ford government has had Crown lawyers appeal IPC and court decisions ordering their release
Ford accused of hiding during convoy protest  October 18, 2022 Toronto Star
accusation made by Justin Trudeau was part of a conversation between him and Ottawa Mayor Jim Watson, tabled during the Emergencies Act inquiry
Trudeau said: "Doug Ford has been hiding from his responsibility on it for political reasons,"
Ford admitted to being at his cottage on February 5 2022 as Ottawa prepared for state of emergency
Ford and former solicitor general Sylvia Jones summoned to testify at Emergencies Act inquiry after refusing repeated voluntary requests October 24, 2022. CTV News
Summons came after multiple requests to appear – though Ford says he was never asked  to do that
The two are challenging the summons
No-shows Doug Ford and Sylvia Jones draw opposition fire over Emergencies Act inquiry rebuff. October 25, 2022 Toronto Sun
Ford and Jones were no-shows at question period on Tuesday. MPP Paul Calandra said " it's a policing matter, not a political matter."
Judge rules Ford, Jones immune from testifying at Emergencies Act inquiry. Ford's office declined to comment after the decision came. At a news conference, Ford repeated that the inquiry is a federal matter, not a provincial one.  November 7 2022. CTV News
Ford abandoned Ontario's second-largest city when it was overrun by the so-called "Freedom Convoy", Emergencies Act report finds February 17, 2023 Toronto Star
Justice Paul Rouleau noted that:
Repeated efforts by Ford and other ministers to shift responsibility for dealing with the protest in Ottawa onto the Federal government led to political and policing breakdowns
Caroline Mulroney ducked meeting requests with her federal counterparts
Ontario's then solicitor general Sylvia Jones declined early briefings with police and refused to engage in trilateral talks with other levels of government
The province is ultimately responsible for effective policing in Ottawa
Ford and Jones not testifying before the inquiry left the commission at a disadvantage
NDP files complaint over Doug Ford family events linked to developers. February 23, 2023   City News
A number of developers who attended the wedding and a stag-and-doe party for Ford's daughter have received favourable minister's zoning orders and at least one has benefitted from recent policy changes related to Greenbelt land removals.
Insiders, government appointees also attended Doug Ford's daughter's wedding February 23, 2023. Toronto Star
Long term care
Advocates, critics warn Ontario's planned changes to long-term care are a violation of patient rights. August 19, 2022 CBC News
Long-Term Care minister Paul Calandra introduced a new legislation to allow hospitals to transfer patients awaiting a bed in their preferred LTC home to be placed in a "temporary" home without their consent.  Dr. Vivian Stamatopoulos, a long-term care advocate, called the legislation (Bill 7) "morally repugnant."
Ford government pushes hospitals to bill patients who won't leave when cleared for long-term care August 24, 2022 Toronto Star
Confusion about what fees would be charged and when- opposition parties raise concerns about the prospect of elderly patients being charged the full daily uninsured rate for a hospital bed.
Ontario passes motion to skip public hearings on long-term care legislation that would allow hospital patients to be transferred to a nursing home without their consent  August 29, 2022  CTV News
Legislation won't be considered by legislative committee or in public hearings
Seniors told to leave when discharged or pay $400 per day  September 14, 2022 Toronto Sun
Seniors in hospital waiting for a preferred nursing home bed can be asked to move to another facility up to 70 kilometres away in southern Ontario and up to 150 kilometres away in northern Ontario, otherwise they will be charged $400 a day.
Critics slam Ford government's plan for long-distance placements in nursing homes not on senior patients' preferred lists. September 15, 2022 Toronto Star
Ontario Long-Term Care Association has repeatedly warned that many facilities remain short-staffed in the wake of the pandemic.
Ontario Health Coalition, has had calls from families who are terrified their elders will be moved far away, making it more difficult to visit them and leaving them isolated in their final months and years.
According to new provincial guidelines, the hospital patients sent long distances to nursing homes not on their preferred lists are responsible for arranging and paying for their own transportation
Ontario quietly changes LTC rules; visitors and caregivers no longer have to mask in resident rooms  October 19, 2022  CBC News
Limit of four visitors per resident at one time has been removed
Residents no longer have to be tested for COVID-19 when they return from an absence
Rules changed on Friday but there was no public announcement.
Temporary staffing agencies overcharging Ontario long-term care homes  February 14, 2023 Global News 
Charging on average double and sometimes more than triple the regular hourly rate of nursing and personal support worker staff.
Transportation
Mayor Tory's pitch to have province take over responsibility for Gardiner Expressway and DVP shot down. December 3, 2022 
Minister of Transportation Caroline Mulroney said the government will not upload the highways or impose tolls on any Ontario roads.  CBC News
Metrolinx has 'no idea' when Eglinton Crosstown will open. December 9, 2022 CTV News
The union representing transit workers in Canada voiced their support for an inquiry into the project that is now $1 billion over projected budget, saying Metrolinx and the Ford Government have failed to respond to the LRT delays.
 Ministry of Transportation  quietly  considering expanding the Bradford Bypass  December 16, 2022 Toronto Star
Freedom-of-Information documents obtained by the Toronto Star indicate proposal would go from 4 to 8 lanes, "doubles the amount of land taken out, it doubles the impact to source water," says Margaret Prophet, executive director of The Simcoe County Greenbelt Coalition.
The original estimate of $800 million is predicted to land between $2 and $ 4 billion, according to Ontatrio's Auditor General.
Urban affairs
City of Toronto launched legal challenge of 2020 Ontario law that allows tenants to be evicted without a hearing if they fall behind on arrears repayments July 20, 2022 Toronto Star
Argues "Protecting Tenants and Strengthening Community Housing Act" is unconstitutional and facilitates accelerated evictions"
Ontario introduces ' strong mayor' legislation with an eye to provincial priorities.  August 10, 2022 Global News
Mayors of Ottawa and Toronto would have power to override city councils
Based on provincial priorities
Not mentioned during the election campaign
 Tories ram through ' strong mayor' law for Toronto, Ottawa September 8, 2022 Toronto Star
NDP MPP Jeff Burch: Tories are "pretending that a bill has to do with housing during the housing crisis."
Green Leader Mike Schreiner "nothing in the bill actually is going to lead to more affordable housing being built."
Ontario orders Hamilton to expand urban boundary. November 4, 2022  Hamilton Spectator
Ford government rejects city's plan Friday to freeze its urban boundary and grow within its existing footprint.
Ford gives "strong mayors" the antidemocratic power to ram through bylaws deemed a provincial priority with the support of one-third of council. November 16, 2022 Toronto Star
Ontario wants greater grip on regional governance, says it needs to cut red tape to battle housing crisis.  November 16, 2022 CBC News
Better Municipal Governance Act would allow the housing minister to appoint regional heads of council in Niagara, Peel, and York regions for the 2022-2026 council term and would give "strong mayors" greater powers.
The act has been slammed as an " affront to democracy" by the opposition.
The Ontario government has agreed to cover one-third of Toronto's budget shortfall and to compensate for revenue losses caused by the province's new housing bill. November 30, 2022 Globe and Mail
But first, the province wants an independent audit of municipal finances, focused on reserve funds and development charge administration. Mayor Tory says " these reserves represent financial sound management and good planning."
Mayor Tory's pitch to have province take over responsibility for Gardiner Expressway and DVP shot down. December 3, 2022 CBC News
Minister of Transportation Caroline Mulroney said the government will not upload the highways or impose tolls on any Ontario roads.
Ford says municipalities can make up revenue loss from development charges with 'waste' December 1, 2022 CTV News
Reneges on agreement that province would make up for revenue lost by cutting development charges to developers
Plans for Ontario Place include a five-level subterranean parking lot for more than 2 000 vehicles and  chopping down more than 800 trees to make way for a private spa complex   December 8, 2022  Toronto Star
Local councillor Ausma Malik says 'investing $300 million in public funds to subsidize a private spa and waterpark and accompanying parking structure is a terrible use of taxpayer dollars.'