"Let's Be Honest:" TDSB stifles criticism of Israel
What's going on with the Toronto District School Board?! It looks like it's teamed up with the Friends of Simon Wiesenthal Centre for Holocaust Studies (FSWC) to outline what is okay to say about the State of Israel and what is antisemitism. According to TDSB spokesperson, Ryan Bird, the Friends of Simon Wiesenthal Centre is "one of a number of organizations/groups that has helped provide resources over the years with regard to Holocaust education and antisemitism" as the Board moves ahead "developing curated resources with staff and community partners"
If the material I found on the "Together we are stronger #Antisemitism #Antiracism" page of the Board's website is meant to be one of those "curated resources," it's time that those responsible for equity and human rights, give their collective heads a shake. It's an astounding mistake to include propaganda on a website devoted to educating young people.
The page opens with the invitation: "Let's be honest" and goes downhill from there: "Demonizing Israel, home to the world's largest Jewish population, is no different than demonizing Jews." There's the critical turning point that conflates a state and an entire group of people. As the statement goes on to say, it's alright to criticize the government and its policies as long as you don't spread "disinformation about Israel, its people and its supporters to paint them in a negative light…" – disinformation according to the  Friends of Simon Wiesenthal Centre with support of the TDSB. That is antisemitism.
In the FSWC view it is therefore antisemitic to say that is Israel is an apartheid state, that Israeli Jews are European colonial settlers or that Israel is committing ethnic cleansing.  It is antisemitic to use the term "From the river to the sea, Palestine will be free" or for that matter to declare: "Free Palestine." To avoid antisemitism, people must never suggest that Israel is committing genocide and certainly not endorse or – God-forbid – join the so-called "fraudulent" Boycott Divestment and Sanctions (BDS) movement. With TDSB support, the Friends of Simon Wiesenthal Centre have proclaimed antisemitic, many of us -Jewish and otherwise- who have watched the history of Israel and Palestine unfold over the years and don't like what we see.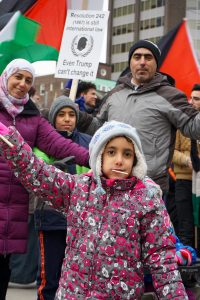 In light of the Board's support for such biased nonsense, it is certainly easy to understand why TDSB Student Equity Program advisor Javier Davila got into trouble with his employer for posting resources about decolonizing Palestine, understanding the relationship between Israelis and Palestinians, children's literature – even a book by Jewish Voices for Peace entitled "On Antisemitism". He was put under investigation by the Board, then reinstated without discipline. However, the newsletters he sent out to TDSB teachers on a host of human rights topics, were pretty much stopped by the Board. The Jewish organization, B'Nai Brith continues to go after Mr. Davila, calling for his dismissal, and the TDSB by association, for not imposing harsher penalties for "glorifying terrorists and justifying the murder of Israelis." Killing Palestinian civilians, I suppose, is a different matter.
Just don't criticize Israel.
In this light, it's easy to understand why the TDSB tried to stifle writer Desmond Cole, hired to speak about problems the Board itself has identified with anti-Black racism. The article he wrote earlier this month Under Investigation: Anti-Palestinian racism at the Toronto District School Board is essential reading for anyone trying to understand the history of anti-Palestinian attitudes within the Board. In it, he describes uttering the illicit call to "Free Palestine" in all four of the sessions he gave to staff. It caused discomfort. After two presentations he told me, Executive Superintendent of Human Rights and Indigenous Education Jim Spyropoulos, wanting to do a bit of damage control, called to ask him to combine his remaining two sessions into one. Mr. Cole refused. So, Director Colleen Russell-Rawlins sent a letter to TDSB staff distancing the Board from his remarks and promising a new process to "structure professional learning."
So, for sure, let's be honest and have a closer look at a few of the claims made on "Together we are stronger #Antisemitism #Antiracism"
Claim #1 : Israel is (NOT) an apartheid state
The FSWC /TDSB page defines apartheid as a racial system of segregation, says it doesn't exist in Israel, which, to the contrary, is a vibrant democracy open to all. To say otherwise is antisemitism.
According to the Israeli human rights group B'Tselem, Palestinians in Israeli territory receive rights, but rights which are under attack. Here, the state of Israel has expropriated huge areas of Palestinian land including areas from which residents were expelled or fled in 1948 and were barred from returning. Israel has used the land to build hundreds of communities for Jewish residents – and not one for Palestinians.
The 350 000 Palestinians who live in East Jerusalem, annexed by the Israelis in 1967, are considered permanent residents of Israel and allowed to live and work there without needing a special permit. But their permanent residency isn't really permanent; it can be revoked at any time.
The 2.6 million Palestinians living in the West Bank do so under "rigid military rule and without political rights," according to B'Tselem. Since 1967, huge areas of farmland have been confiscated from Palestinians there and in East Jerusalem to establish over 280 Jewish settlements.
And then there is the separation wall that divides Palestinians from each other as well as their lands.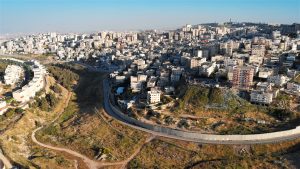 The roughly 2 million Palestinians who live in the Gaza Strip according the B'Tselem report, are also denied political rights. After the Palestinian militant organization, Hamas took control of Gaza in 2007, Israel imposed an illegal blockade which continues to this day.
There is a reasonable, arguable concern about the state of Israel and apartheid. How can this be antisemitic?
Claim # 3 Israel is (NOT) committing ethnic cleansing
The FSWC/TDSB page says that as soon as Israel declared independence in 1948 its detractors falsely accused it of expelling the Arab population from the area. During the Arab-Israeli war that followed, the Israeli army prevailed. Palestinians fled the area, expecting to return, but lost their homes.
Well before the Holocaust created an international moral imperative for a Jewish homeland, writers of time understood that establishing such a place in Palestine could be not be accomplished without displacing Palestinian Arabs.¹ This is what happened once the British gave up control of the territory in 1948. Between 1947 and '49 about 750 000 Palestinians fled or were forced from their homes spurred on by events such as the massacre of 130 Palestinians in the village of Deir Yassin by Jewish militias the Irgun Zvei Leumi and the Stern Gang.² Palestinians around the world refer to these expulsions as al Nakba or the "catastrophe."
Former Prime Minister of Israel, Yitzhak Rabin described in his memoir how, as a military commander at the time, he was ordered to drive out 50 000 Palestinian civilians from the towns Lydda and Ramla in June 1948. Palestinians who remained in Israel, saw their towns and villages bulldozed or renamed and their property confiscated. Those who fled could not return.
If not ethnic cleansing, what is the Admissions Committees Law of  2011 which enables groups in communities to reject Palestinians on the grounds of "cultural incompatibility."  Israeli authorities routinely restrict the movement of Palestinians in the occupied territories.
How could anyone who argues that ethnic cleansing is associated with actions of the Israel government be accused of antisemitism?
Claim # 5 Israel is (NOT) committing genocide
Here the FSWC/TDSB page is at its most self-serving defining genocide as deliberate killing with the goal of destroying a large number of people who form a nation or ethnic group. It adds that, as a result, the population of the group shrinks as happened when 6 million Jews were slaughtered during the Holocaust. In contrast, it says, the Palestinian population has gone up.
How do you explain taking people's land, removing them from their communities and setting them aside in enclaves from which they have little opportunity to participate in the world? What do you call squeezing them into ever smaller areas, as their homes are demolished for settlements they can't inhabit?
In 2020 alone, Amnesty International reports, the Israeli government continued to evict Palestinians in Israel, East Jerusalem and the West Bank. In the Occupied Territories, Israeli forces killed 31 Palestinians including 9 children – who posed no imminent threat to life. During that one year, 4 300 Palestinians from the Occupied Territories were held in prisons without charge. The report goes on describe beatings, shackling, sleep deprivation, stress positions among punishments used against Palestinian detainees – including children.
How do you account for the disproportionate killing of Palestinians during the intifadas or uprisings? How do you explain the 1982 massacres at the refugee camps Sabra and Shatila?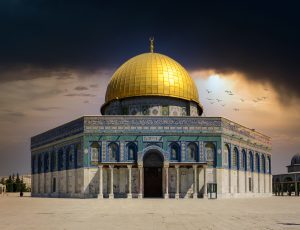 This past summer alone has seen the deaths of twelve Israelis including 2 of their children. Palestinians in Gaza watched as 248 people- 66 of whom were their children, died as a result of Israeli guided missile and air attacks, responding to Hamas rockets. Fifty thousand Palestinians were displaced.
In a recent statement Violence, and Human Rights Statement on Ongoing Developments in Palestine and Israel, researchers and educators from around the world, decried Israeli state violence and the continuous evictions of Palestinians from their homes. Significantly, it speaks of the commitment to "teach about Israeli state violence against Palestinians, relying also on scholarship by Palestinians."
Canada has to face its own history of genocide as Indigenous people continue to uncover graves at Indian residential schools where thousands of children died in efforts to "kill the Indian within the child." It has to face the broken promises, cultural destruction, forced relocations of Indigenous people, starvation disease and death. It is our historic national shame.
Some Canadians might not like the term "genocide;" they might take offence. But it's certainly not unacceptable to say that it exists.
---
I sent emails out to many people asking for a comment about the content of the FSWC/TDSB page. Responses ranged from shock, horror, anger at its dishonesty, and worry about equating any criticism of Israel with antisemitism. I think the comment "egregious ahistorical propaganda" sums it up. I've left their names out of this article because I'm concerned that they might face retaliation.
I also sent emails to every TDSB trustee and received just one reply – from Shelley Laskin, who happens to be trustee for my ward. She told me that the Board's working definition of antisemitism comes from the International Holocaust Remembrance Alliance (IHRA):
Antisemitism: a certain perception of Jews, which may be expressed as hatred toward Jews. Rhetorical and physical manifestations of Antisemitism are directed toward Jewish or non-Jewish individuals and/or their property, toward Jewish community institutions and religious facilities.
Independent Jewish Voices of Canada (IJV) calls this a "deeply flawed document"  too vague to be meaningful and "not fit as a tool to adjudicate whether an incident is or is not antisemitic." Its primary purpose, IJV argues, is to silence legitimate critics of Israel or Zionism as well as those who express concern for Palestinian rights.
IJV defines antisemitism "as hostility, prejudice, or discrimination against Jews because they are Jews." The stress is on discrimination against people – not the state they may or may not support. It follows that it is not antisemitic, in IJV's view, to oppose Israeli policies that oppress Palestinians or support them through actions like Boycott, Divestment, and Sanctions (BDS).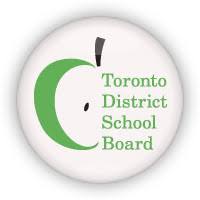 It doesn't look like the TDSB approached Independent Jewish Voices to help craft an approach for dealing with antisemitism. Why it chose such a limited perspective as that of Friends of Simon Wiesenthal Centre, raises serious questions about staff judgement and prejudice.
I could find just no other page like "Together we are stronger #Antisemitism #Antiracism"  on the TDSB website. There's a guidebook for Islamic Heritage Month, documents about supporting Black student achievement and dismantling anti-Black racism and a guide for teachers to address anti-Asian racism. There are resources for addressing racism against Indigenous peoples – for addressing racism in general. But all of these focus on acts against people and how to support them, not criticism of their or their parents' homeland.
Rashad Saleh is president of the Arab Palestine Association in Ontario. He left his home in the West Bank, where he had a teaching job lined up, just before the Arab-Israeli war in 1967. He has lived in Canada for 55 years. Mr. Saleh has been the president of Palestine House and the Canadian Palestinian Council. A letter he wrote to TDSB Director Colleen Russell-Rawlins last Sunday noted:
"I write to you as President of Arab Palestine Association of Ontario, a grassroots organization dedicated to protect the human rights of Canadian Palestinians and brethren and sisters in Palestine. We have a strong commitment to advocate for justice and peace in the Middle East. The Board's biased actions against our community and friends of the community are both discriminatory and un-Canadian. They serve to create dissensions among Canadians and favour particular segments of the Canadian family over others."
The TDSB Board had no business publishing this propaganda. It speaks only for a select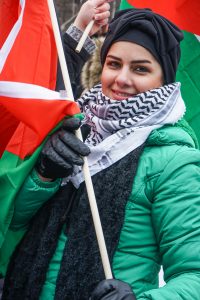 group of people who see others and their opinions as a threat. The Board puts its own staff and community members at risk should any of them happen to be involved with a group critical of Israeli government and its treatment of Palestinians.
It alienates Palestinian-Canadians who work in and send their children to its schools. Who among them will raise their voices to speak for their families at home and say "Free Palestine" when they know there is such a powerful lobby that opposes them – when their school board endorses this position?
The Board has managed to shred its credibility with all the other racialized and minority groups who need to trust that it has their backs. It has a huge backlog of human rights cases, doesn't have a clear idea of what to do with racist staff or how to respond to complaints of racism without blaming its victims. Yet, someone comes along with a deeply political and biased message of suppression and gets to make a statement that appears to be  Board policy. This is just a nasty joke on those without power in the TDSB.
The Board needs to take this page down and apologize to the people whose rights it disdains.
References:
Fisk, Robert: The Great War for Civilization: The Conquest of the Middle East, Fourth Estate, 2005– p. 450
Ibid – p. 463