More Pride needed at York Catholic DSB
Warning: This article contains information about suicide and self-harm.
"Students, particularly in the 2SLGBTQ community, are risking their right to a safe, active and fruitful quality education just to see a little shine of light at this board. To say no today is, honestly, truly a slap in the face to everything at the YCSB" – Jonah James student trustee York Catholic DSB
This pretty much sums up how student trustees Jonah James and Anthea Peta-Dragos grasped what six out of ten adult trustees at the York Catholic District School Board (YCDSB) wouldn't. A week ago, both student trustees tabled a motion for "a little shine of light" – flying the Pride flag at the Board office during June. They showed guts, but their votes didn't count, as trustees  Angela Saggese, Theresa McNicol, Maria Iafrate, Michaela Barbieri, Frank  Alexander and Joseph DiMeo gathered to defeat the motion recommended by the Board's own Gender, Sexuality and Catholic Education Committee.
Raising the Pride Flag at the York Catholic DSB has become a nasty issue. Earlier this year, angry parents disrupted a board meeting over a discussion of "safe space stickers"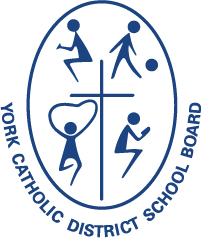 teachers might use to signal acceptance of LGBTQIA2S students. One of them, Carlo Ravenna, told trustees "They shouldn't say 'safe space.' They should say 'danger zone'…Preaching confusion in the guise of inclusivity and acceptance is truly disgusting." Police were called at the end of April after opponents of raising the Pride flag started shouting during a Board meeting and wouldn't leave the building when asked to do so. Board spokesperson, Mark Brosens, told CBC news that police have been called to three separate meetings over the past few months.
Alignment with Catholic values
Did the six YCDSB trustees just cave-in to pressure from the more noxious homophobes in the area? The line put out by the board the next day was baffling. On one hand its press release said: "As Catholics, we believe that every person is a child of God and entitled to dignity….It is unacceptable that any person would be bullied because of their identity and our school board will find new strategies to end this problem."
So, the Board admitted there's a problem, yet added: "After listening to the feedback of community members, the Board of Trustees has decided to maintain its long-standing policy of only flying the Canadian flag on the school board owned property, in order to equally represent all of the YCDSB's many communities." What community members was it listening to? Does this mean the homophobic and transphobic communities get a  seat at the table? That idea is as ridiculous as it is repugnant.
Board chair Frank Alexander may have gotten a little closer to the truth when he told a press conference the day after the vote: "Archbishop Collins is advising against raising the flag. We had the archbishop from London recently advising against raising the flag, because it doesn't align with our Catholic values."
The hole he was digging got deeper. Apparently, those values include the notion of equity, which the YCDSB identifies as  "fair treatment, in providing access to opportunity, and advancement for all people, while at the same time striving to identify and eliminate barriers that have prevented the full participation of some groups." Putting up a flag to show solidarity for LGBTQIA2S kids and adults who attend York Catholic schools is an obvious start on that road to equity. That's not so, according to Mr. Alexander who added during the press conference, "Raising the flag, in many cases, does not change what students are feeling and experiencing. What matters, I think, is how do you change the structure of the board. One of the things I'd like to see is a root cause analysis of the problem."
These are just weasel words at a time when more Catholic Boards are finally getting it that symbolism – and the lack it – is significant. Last year, the Halton Catholic DSB reversed its much-maligned decision to keep the Pride flag off its properties. Hamilton-Wentworth followed suit. The Superior North Catholic DSB took another look at it what was doing and said: "The act of flying the Pride flag is an acknowledgment that we are all distinctive but have the same dignity in the eyes of God." Symbolism is a more powerful pedagogical tool than bland words about safety and analysis.
The root cause analysis to which Mr. Alexander refers, is mighty clear. For instance, a 2022 Canadian Medical Association study noted that transgender and gender nonconforming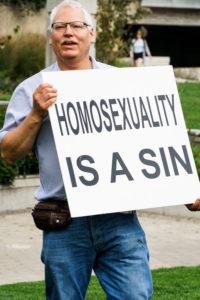 teenagers are at "increased risk of suicidal ideation and attempt" compared to their cisgender and heterosexual peers with transgender kids showing 5 times the risk of suicidal ideation. It calls for suicide prevention programs targeted at these young people along with "gender affirming care." The Rainbow Health Fact Sheet (2013)  describes numerous studies of suicidal thinking and attempts amongst LGB youth in Canada and elsewhere. It really doesn't take much insight to see that making people feel welcome or affirmed includes putting up symbols that are important to them. It means that the adults in charge of their schools, despite the uproar from dark conservative quarters, will stand up for LGBTQIA2S kids. This is the essence of providing safety because the action says: "These people exist and we stand behind them."
Where was the government?
Where was the otherwise happy-to-meddle Doug Ford government in all of this? Education Minister Stephen Lecce, whose King-Vaughan riding is in the area, said he was disappointed in the YCDSB decision: "… I think Pride is something that brings us together as a society. We've come a long way as a country in respecting that there are different kids in our schools. And they should feel the same level of love, respect and sense of safety in a school environment." But he won't force the flag issue, "I'm going to continue to encourage school boards to do the right thing."
This is coming from the minister who sent a memo to all school boards across the province upon the death of Queen Elizabeth in September, saying that they were expected to acknowledge the event and that "Schools should ensure that the day's activities include learning about the many contributions the Queen made to our province, country, and Commonwealth, and the Accession of King Charles III to the Throne." He only recently lifted the supervision order over the Peel DSB after it couldn't properly address systemic discrimination of Black and Islamic students. The Minister can put his foot down if he thinks the issues are important enough.
Importance is political. Social conservatives, like those making noise about the Pride flag, helped Doug Ford get into power. He got support from rival candidate, Tanya Granic Allen to grab the Tory leadership in 2018 by agreeing to rewrite the province's existing sexual education curriculum because she didn't like it. He later dropped her as a candidate for the 2018 election when the Liberals posted an edited video of her saying that when she sees Croatia "trying to push radical sexualization on the young, or gay marriage, I almost vomit in disbelief." Another ally, Charles McVety, President of Canada Christian College was censured by the Canadian Broadcast Standards Council (CBSC) for claiming that gay and lesbian adults have a predilection for underage people. Doug Ford pushed the evils of the Liberals' "sex curriculum" to his advantage throughout the 2018 election. Political expedience rules.
A dubious result
The York Catholic DSB has certainly accomplished one thing – probably to the dismay of other Catholic Boards that make a more honest effort to square their religious positions with the realities of the students they serve. It has raised yet again, an historical question in Ontario politics: "What are we doing funding religious schools?" The notion of two separate school systems in Ontario is truly archaic, arising from a compromise upon the union Upper and Lower Canada into a single colony in 1840.  Catholic and Protestant parents were given the right to send their children to separate schools, a right that continued in Section 93 of the 1867 Canadian Constitution.
But we're a long way, in just about every respect, from 1867. Michael Coren writes in The Walrus that other provinces have long since seen fit to stop funding religious schools, though Nova Scotia, New Brunswick, PEI and British Columbia never had separate Catholic schools. Manitoba stopped in 1890 and Quebec dropped religious school boards in 1997. Given the vast ethnic, cultural, language and religious variations in Ontario, it makes absolutely no sense to keep funding a separate system of Catholic schools.
When Catholic boards can't even agree to support such a simple measure as putting up a flag to acknowledge the many vulnerable kids who desperately need their support to be safe and confident, why fund them? Why not fold them all into a public school system that is not accountable to an archbishop and his attendant religious values. God knows, it has awesome problems, but the public system at least must speak up for secular values like human rights and equity.
Authoritarianism is growing. We can see it in the Ford government here and watch its march throughout the U.S. where Florida governor Ron DeSantis began his bid for the presidency on the back of "don't say gay" laws, the banning of books and an attack on thinking and questioning. There is no time anymore for any argument that leans on: "it doesn't align with our Catholic values."
Embrace the thinking of the student trustee, Jonah James whose implication for trustees is clear: do the right thing "just to see a little shine of light."