Violence in Toronto schools: A symptom of a city's faltering health
Safiullah Khosrawi, 15 shot to death outside Woburn CI in January 2020
Jahiem Robinson, 18 fatally shot at David and Mary Thompson February 14 2022
Jefferson Peter Shardely Guerrier, 18 killed outside of Woburn CI October 31, 2022; a fifteen year-old teen seriously injured
A seventeen year-old, as yet unidentified student, stabbed at Birchmount CI November 14, 2022  and taken to hospital with life-threatening injuries
These are names of  students who were murdered or injured at or near Toronto schools over the past year, circumstances which add tremendous weight to concerns about violence across the city. Those of us who are concerned about schools in general would be remiss if we didn't examine this serious problem in more detail. Here is the first of a series of articles about the scope and conditions of violence affecting young people and what is being done about it.
Add to the list above another shooting on February 16 of this year in the parking lot of Weston Collegiate when a 15-year-old student in grade 10 was shot and injured just after he left the building around noon. The shooters allegedly fled the scene in a grey Hyundai car-jacked earlier that day. Two 17-year-old suspects were arrested the next day in and charged with 8 offences including attempted murder and discharging a firearm with intent. The Grade 10 student sustained multiple gun-shot wounds to his torso.
Inspector Norm Proctor unit commander of the Integrated Guns and Gangs Task Force described the shooting of this young boy in a school parking lot as a "brazen offence." Unfortunately, it is not an isolated one. In January, Marc Garneau CI was locked down twice – once, during a fight in the gym when a student was suspected of carrying a gun – no gun was recovered- and another time when there was a shooting in the neighbourhood. Earlier in the month an outreach worker at East York Alternative School was hit in the foot by a ricochet when, according to Toronto Police Service (TPS), a shot was fired in a school washroom during a fight. Around the same time a 13-year-old boy was arrested after he allegedly brought a toy gun to school and allegedly robbed 2 other students.
Community is worried and fearful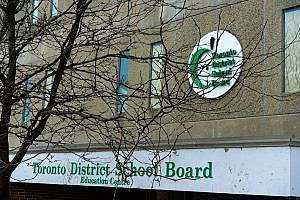 Parents, students and community members are worried about the violence in Toronto schools. They made that clear at a 9 hour-long Toronto District School Board (TDSB) trustees meeting at the beginning of December 2022. While trustees at the Board chose wisely not to reinstate the School Resource Officer program they voted out in 2017, worried parents raised the question of increasing police presence in schools. A parent at Woburn CI where two students have died in the last 3 years and another seriously injured, wanted cops back in schools as a stop gap measure to ease the violence. She wasn't a fan of the School Resource Officer (SRO) programme and the target it put on Black students, but said: "My kids are Black, but I want them alive." Another parent at Woburn described how devastating violence has been for her community, how little support there was for kids after the students died, the presence of gangs in the community and asked who is going to guarantee students' safety in schools.
Rise in violence in schools
Jim Spyropoulos, Executive Superintendent of Human Rights and Indigenous Education at the TDSB, describes violence in schools as a "deep problem and a serious problem." He's seen a disturbing rise in violent incidents amongst kids between 13 and 17 and referenced Toronto Police Service (TPS) data in a report to a special meeting of the Planning and Priorities Committee on December 7, 2022. His report outlined that between January 2021 and November 2022 a total of 870 firearm-related incidents in Toronto left 426 victims. Young people between the ages of 12 and 29 accounted for over 51 percent of them. If you break that number down, 32.39 percent of the total were young people between age 18 and 24 and a disturbing 7.75 percent of them were youth 12 – 17 years old. More troubling is that youth accounted for 17.42 percent of those accused in firearms offences. In a similar vein, TPS data showed a 12.78 percent increase between January 2021 and December 2022 for youth accused of stabbing other people along with a 16.17 percent increase in assaults and 8.44 percent increase in robberies.
Superintendent Spyropoulos told me that while suspensions have gone down at TDSB schools, "violent incidents" that must be reported to the Ministry of Education, have increased. These include possessing a weapon- including a firearm, physical assault causing bodily harm, sexual assault, robbery, using a weapon to threaten bodily harm, extortion and hate and/or bias motivated actions. Here are some examples from TDSB Safe and Caring Schools annual reports on suspensions and expulsions:
| | | | | |
| --- | --- | --- | --- | --- |
| Reason for Suspension | Number for 2016-17 | Number for 2017-18 | Number for 2018-19 | Number for 2019-20 |
| Possessing weapon including firearm | 49 | 87 | 96 | 89 |
| Using weapon to threaten or cause serious bodily harm | 26 | 39 | 49 | 41 |
| Physical assault causing bodily harm requiring medical treatment | 53 | 60 | 104 | 118 |
| Sexual assault | 31 | 24 | 49 | 42 |
Note: 2019-20 saw the beginning of the COVID-19 pandemic – a year in which school attendance was greatly disrupted.
To their credit, TDSB staff are, for the most part, very forthcoming with information about problems in schools. On the other hand, when I asked to speak with Michael Caccamo, Superintendent in charge Toronto Catholic District School Board (TCDSB) Safe Schools, the communications department of the board responded in boilerplate fashion about the importance of safe schools and their general strategies including " supports and after-school programs to provide students with opportunities to succeed. Some schools have implemented initiatives such as SLICE, or Student Leaders In Catholic Education and Safe Schools Student Ambassadors Teams, which are student-run groups focused on promoting a positive, caring, safe and inclusive school climate."
Equally disappointing is the response from Ontario Secondary Teachers Federation (OSSTF). District 12, the local for TDSB secondary teachers couldn't provide information about violent incident reports sent to them by their teachers. A staff person in OSSTF president Karen Littlewood's office told me that the federation sent a letter to Minister of Education, Stephen Lecce and Labour Minister, Monte McNaughton calling on them to convene a meeting of stakeholders to address issues of violence, train school staff to better handle it, increase professional supports in schools and add an education sector regulation in the Occupational Health and Safety Act.
Urgency is clearly missing from this sort of response. It's in sharp contrast to local teachers represented by Elementary Teachers of Toronto (ETT). As far back as 2016-17, ETT highlighted 400 violent incidents on teachers from Kindergarten to grade 8 in the TDSB. That number, it noted, didn't likely represent the whole picture, since "there are multiple cases where reports have not been filed." Incidents included assaults like punches, scratches, bites, stabbing with pencils and scissors, throwing chairs and so on. ETT is currently polling its teachers to get a current understanding of violence in public elementary schools.
Retired TDSB elementary teacher Melony Duranovich recognizes the picture above. She was a Health and Safety inspector seconded to ETT between 2017 and 2020 and saw a lot: a grade 6 student running after a teacher with a pair of scissors, children throwing chairs, scratching and spitting at teachers, well-off kids in another school telling teachers to fuck off; the principal – caught between teachers and parents – went on a mental health leave. Yet another teacher had their leg broken. At one school she came across teachers who had been hit by students and pushed up against a wall. Ms. Duranovich had her car vandalized and was told when she complained about it that a complaint had been filed against her by the suspected student's parent. In her experience, she said, principals might question teachers reports of violence, suggesting mitigating factors: a teacher with hair in a ponytail might have triggered a hair-pulling incident. Tables got turned on teachers she said often because administrators were trying to avoid having violent incident reports filed and reported to the Ministry of Education.
Teachers, she added, don't know their rights to file these reports and don't know they have the right to participate in writing each school's Safe School Plan. Collaboration between teachers and administrators over safety in schools is missing. Accounts like those listed above often blame students teachers or administrators for violence without looking at the root cause and risk factors that perpetuate cycles of violence.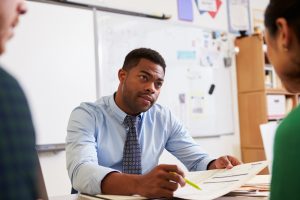 Maybe there's room for a closer alliance of educators here. School administrators themselves, report a high level of stress – much of it related to coping with behaviour issues in their schools. A recent survey by the Toronto School Administrators Association (TSAA) which represents principals and vice-principals in in Toronto's public schools lays this out. Of 548 respondents to the survey, 80 percent reported challenges managing student well-being, including student behaviour post-pandemic. Thirty-six percent reported behaviours as violent, citing lack of staff, support and resources as major factors contributing to the difficulty of ensuring student well-being and safety. Some administrators noted that up to 90 percent of their days is spent on issues related to behaviour, crisis intervention or some other aspect of student well-being.
The question is how do you improve a school's sense of safety and well-being when so many educators are forced to deal with crisis after crisis?
The association argues that a "vice principal allocation at every school and additional school support staff, including school-based safety monitors, lunchroom supervisors, CYWs, psychologists, social workers, and elementary school guidance counsellors, are required in order to provide students with the ongoing support they require to be successful."
Cycle of violence
Devon Jones speaks of the cycle of "reciprocal violence" that occurs in communities. He's a teacher with Caring and Safe Schools at the TDSB and has worked for the past 2 decades with young people facing the effects of violence in their communities. Reciprocal violence refers to  reprisals for perceived slights and counter violence like previous reprisals. It's truly a vicious cycle. He says reciprocal violence has "somewhat escalated" over the past ten years with the rise in social media. It's easier to make remarks or veiled threats that set one group of young people  against another to uphold community alliances based – maybe – only on postal code. Mr. Jones points out, with social media, you can pick up your phone write negative things about someone you don't like and set off a chain reaction.
A few weeks ago, a couple of students were attacked while walking home from school in the Jane and Finch community. They had done nothing according to Mr. Jones. But it might have been that they posted something on social media young people from another community didn't like and so figured they had to retaliate. It could just as easily have been that these students looked like people the attackers had a problem with. Reciprocal violence, he says, could be based on feelings by one community about another that might go back decades. Whenever, for a variety of reasons, a student has to be placed in another school, a major factor to consider is location – whether that new school is an an area with conflicting alliances to the student's previous one.
Asked about the issue of firearms in schools, Mr. Jones commented  "folks are trying to make this a school issue. It's a community issue." Kids are forced to be constantly vigilant, night and day: "Imagine you live in a community where you can't play soccer outside." As Vanessa Henry of For Youth Initiative (FYI) explained to me, kids who carry guns are doing that to protect themselves.
Dr. Ardavan Eizadirad  is the Executive Director of Youth Association for Academics, Athletics, and Character Education (YAAACE) and an Assistant Professor in the Faculty of Education at Wilfrid Laurier University. He thinks reactions that lead to reciprocal violence grow from the need for young people to defend their communities. They are put in a position to take sides, if for no other reason than they can't just up and leave the area. Families don't have the money, employment options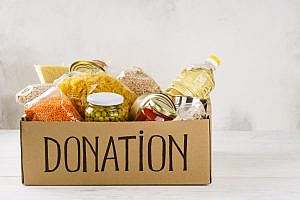 or living situations that make it feasible to move away, even if they feel the need to. The risk factors in unstable housing and employment along with the lack of access to opportunities and culturally reflective programmes, he argues, contributes to youth gravitating towards violence. So, neighbourhoods need programmes like YAAACE,  Success Beyond Limits and others that put caring adults in young people's paths. Those adults also need to be in schools and wherever else they come into daily contact with youth in the community. They should also reflect the demographics of the community – people who share experiences, culture, race and background.
Jim Spyropoulos at the TDSB agrees, pointing out that 49 percent of TDSB families make under $50 000 per year and points to the strain on food banks we've seen as food prices and rent skyrocketed in the past year. Someone needs to help support the load on families and communities: "we are in dire need of adults in buildings who can respond in a culturally sensitive way."
The strain on resources
Scott McKean is the manager of city project  SafeTO which has the enormous task of bringing groups and individuals from across Toronto to improve safety in communities. SafeTO's goals and related actions bring with them huge expectations: reducing vulnerability and violence, advancing truth and reconciliation, promoting healing and justice, investing in people and neighbourhoods while working towards collaboration and accountability amongst different groups across the city – in particular school boards. All this on $12 million budget and let's bear in mind that the Toronto Police Service just received a bump of $48.3 million to hire more police officers. Like everyone else I spoke with, Mr. McKean pointed out the vulnerability of kids living in poverty and thus the need for programmes that provide more access to food, transit, a secure place to live and a strong neighbourhood. Without these fundamentals, kids are quite naturally going to be vulnerable – turning towards local gangs and the opportunities and sense of belonging they offer. Again, the need arises for adult mentors, guidance counsellors, youth workers and the like who can at least mitigate this vulnerability and offer some meaningful opportunities to heal and cope constructively with the stress and trauma occurring around them. Schools, he says are integral to this because they build communities.
At least the TDSB, is trying to address the immediate problem of violence facing its kids. At that meeting back in December (see above ) Jim Spyropoulos described Phase 1 of the TDSB Action Plan. It includes:
2 additional teachers to work with the Caring and Safe Schools programme to help students involved in the justice system reintegrate to their schools and communities
2 Caring and Safe school advisors to help deal with de-escalation and crisis response in schools
2 Child and Youth Counsellors to work with kids in grades 7 and 8 around problem solving and conflict resolution skills
1 Student Equity Programme Advisor to listen to student concerns regarding school/community safety
3 administrators oversee audits of school climate, plant and compliance to Board policies and procedures
Compulsory training of administrators about school safety and positive climate
Training school staff members to use restorative justice in conflict management
Working with City of Toronto agencies like SafeTO.
I mentioned to Mr. Spyropoulos that the actual number of people interacting with kids seemed pretty low, given the scope of the problem. He agreed, saying this is just a beginning and that negotiations are underway to get more money from the Ministry of Education to cover the gaps. But he also added that the Board faces a 2022-23 projected deficit of $40.4 million. There's also an expected cut of 522 full time equivalent adults in school buildings because the TDSB is not expecting to receive any more pandemic-related funding in 2023-24. That means a loss of teachers, administrators, youth and social workers, caretakers – caring adults who help keep schools safe.
The politics behind violence
The Ford government has done its best to make living conditions as difficult as possible for those with limited means. Just in the last year it doubled the amount by which landlords could increase rent on their tenants. It introduced a housing bill that will make it harder for cities like Toronto to build affordable accommodation. It has responded to the huge increase in hallway medicine by appealing a court decision that struck down a cap on nurses' and other public sector workers' wages. It has privatized some surgical procedures. As soon as it came to office in 2018, the Ford government cut a $25 million programme through which schools could offer after school supports for students. It paused the Parent Reaching Out Grant for a couple of years, something which enabled communities to make use of their local schools. It increased class sizes. The Tories cut the TDSB annual budget for 2019-21 by $67.8 million resulting in losses to local school funding, central support staff, outdoor education – even itinerant music teachers. That's just a partial list. And let's not forget that this government boasts a $1.2 billion dollar surplus after the carnage of the COVID pandemic.
It's not like these examples of raw neoliberalism – setting profits and savings ahead of community needs –  are isolated to the perverse Ford government. Mitchell Thompson in a Canadian Dimension article reminds us that damage to the social good has been going on for decades. Remember Mike Harris and his plan for "workfare" instead of welfare, his cuts to social assistance rates, his amalgamation of school boards which were completely unprepared to deal with the massive changes that ensued. Under the Liberals, social assistance rates never recovered, while the gap between the poverty line and what a person could get from welfare increased to 59 percent by 2014. The pilot basic income project introduced by the late Wynne government improved general and mental health among low income people, but didn't make major difference in wages or working conditions. Of course, the programme was squashed by the Ford government set on opening the province up for business.
Police, race and violence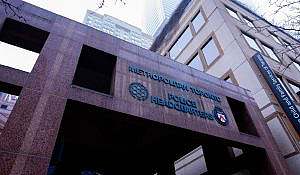 If you want to alienate young people, one sure method is to over-police them and their families while ignoring community needs. An Ontario Human Rights Commission Report from 2018 makes this clear. Between 2013 and 2017 a Black person living in Toronto was 20 times more likely to be fatally shot by Toronto police, than a white person despite the fact that they make up only 8.8 percent of the city's population. Black people are more likely to be at the receiving end of use of force response by police. The Toronto Police Service released a report last June  admitting as much: Black people were "over-represented" in use of force tactics, compared to their population, by 1.6 times, followed closely  by East/Southeast Asian, Middle Eastern and Latinx people. Indigenous people faced more contact with police and were more likely to be strip-searched when arrested. Black people are more likely to have firearms drawn on them compared to white people in similar circumstances.
As Jane Finch Action Against Poverty (JFAAP) activist Butterfly GoPaul argued at the Toronto Police Services Board last January:
"Contrary to the promise of safer communities, policing has harmful impacts on Black and racialized communities, such as Jane Finch. Police don't 'serve and protect' Black, racialized and poor people. Policing criminalizes vulnerable groups while protecting the rich and carrying out racist, white supremacist policies and practices. Policing persecutes and alienates individuals from their communities while failing to address the social causes of crime."
The Police Services Board went ahead and gave Toronto Police Service $48.3 million to hire 200 more cops. And in what is best described as a middle finger to the Black community, the TPS appointed Superintendent Richard Shank to head the Professional Standards Unit in 2021. Superintendent Shank shot to death 2 Black men in the 1990s, was cleared of any wrong-doing for the first and acquitted after being charged with manslaughter for the second following two trials – the first ending in a hung jury. Superintendent Shank oversees cases of alleged police misconduct concerning use of force against Black residents of the city.
Racialized communities don't likely see the police as being there to serve and protect them.
No surprise
Violence in and around schools is, tragically, not very surprising.  As journalist and activist Desmond Cole explained "the level of desperation has increased, so the outcomes get worse. If you're 14, 15, 16 and have had your school life disrupted for COVID, this is the result." While media is blamed as a cause of violence, he sees it as a symptom of the dislocation amongst people – not the cause of it. In any case schools can't ban kids from social media or playing video games, so we need to look at the communities and the necessary alliances that form within them: "if kids feel that they or their friends are under threat and don't have any alternatives but to aggress others, the system has failed." Local news follows a horrific story like a young person stabbed, shot or killed at school, raises the demand for an immediate response like more police in schools and then the story disappears until the next time. What is really needed, says Mr. Cole, is the long-term response that, like so many others explained, puts adults near young people "keeping a line of communications open," something that just might provide that alternative to aggression and violence.
Vanessa Henry, mentioned above, is one such person in the York Memorial school community. She works with For Youth Initiative (FYI) which provides supports for youth in the area. After the problems the school faced last fall  around violence and out-of-control behaviour, the situation has calmed down considerably with TDSB's immediate response of bringing in new administrators, racialized teachers and a Black social worker, but systemic issues like racism, poverty and lack of access to opportunities at the school and community level still need to be addressed. Ms. Henry adds that FYI hasn't been able to get a partnership agreement with the school, so she sees kids at the community centre next door. It's this larger picture of support that needs more attention. Overcoming systemic barriers means pushing schools to work more effectively with community agencies and non-profits that support students and families outside of school hours.
This is a city problem. But any reasonable solutions are going to come from viewing schools as the hubs of their communities. Serious attention must be paid to how schools are staffed and resourced but in particular how they relate to their neighbourhoods and the people in them who can help. There's more to come about that in future articles – but if you want safe schools, they need to be held up by strong communities.