Can the TDSB walk its talk on anti-racism at Queen Victoria PS?
It's been a little more than a year since Queen Victoria Public School's former Vice-Principal Jamea Zuberi opened up her email to find a disgusting, racist hate letter waiting for her. She was popular with the school community and worked hard to help Queen Victoria Black Students Success Committee (QVBSSC) organize to support Black students at the school. When she transferred to another school at the end of Fall term in 2019, parents organized Queen Victoria's first Kwanzaa evening to wish her well.
Someone – probably someone close to what was going on at the school – didn't like it. So, he or she wrote:
"I'm glad you bought my "sorrowful" goodbye to you in December. Really, I was thinking ding-dong, the witch is gone! I'm so happy to see you leave. You and your little crew that made everything about black this and that. So what, white people don't count? The pushing your way through classrooms the way you did in November… I mean I never even got a thank you when I bought lunch for ALL of you. Ungrateful!…Well, got rid of (redacted). Now I got rid of you just have a few more on the list to go."
The writer didn't have the nerve to sign the letter, but was clearly on a mission.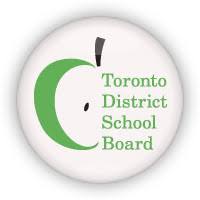 The TDSB knew about the letter in January 2020 – that it singled out members of the Black community.  But parents and other members of the community only found out about the letter when it was leaked to them in April. Details about the incident were sparse. Tania Daley, one of the parents with QVBSSC, told me in June her group had been prevented from meeting with senior board administrators to discuss the situation. Toronto Police Service, investigating the e-mail, didn't have any information for them.
There was more. Parents, Debbie King, Naomi Joseph also members of QVBSS, along with Tania Daley submitted a list of alleged incidents of anti-Black racism against then-Principal Alana Hardy who they claimed, refused to allow them to meet in the school to organize African Heritage Month activities and wouldn't provide them with academic data on how Black students were managing in school. Initially they had filed a complaint with the TDSB Human Rights Office, but when nothing came of it, withdrew it and went public with the allegations.
The wheels were coming off the TDSB public relations bus. The Board apologized for the way it mishandled its response to the racist hate mail. Principal Hardy was already on leave pending the results of the investigation into allegations against her. The superintendents initially in charge of the response to the letter were replaced by others further up the administrative ladder. The Board hired lawyer Esi Codjoe, of Turnpenney Milne LLP, and a former member of the Ontario Human Rights Tribunal to lead an external investigation into the matter of the letter. It looked like TDSB upper administrators were serious about getting to the bottom of all of this.
What about accountability?
There was little information rising from the investigation over the summer. Toronto Police couldn't identify the person who sent the email and closed the investigation, though Executive Officer, Leola Pon assured the community in an August 17 letter that "…we do not have any reason to believe that there is any risk to student or staff safety related to the anonymous letter." Maybe so, but it certainly raised the question: how did they know that a staff or community member might not be on the receiving end of another vicious email, if they don't know who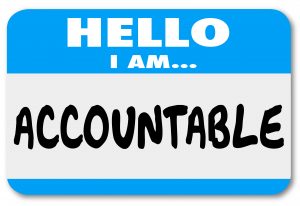 sent it? There is also the nagging issue of the familiarity the writer had with the people noted in the mail. It's a surprise that no one could figure out who sent this letter.
Finally,  on December 7, Interim Director of Education Karen Falconer and  Executive Officer, Leola Pon sent an update to members of the Queen Victoria School community on an initial report regarding the anonymous hate mail. Like the Toronto Police, investigators couldn't come up with an author of this letter, though witness interviews tended to point towards four possible suspects. However, according to the update, there wasn't sufficient evidence that any of these people wrote it.
According to Ms. Pon, this initial report won't be made public, even with names and other personal information redacted. She did not have any information to share about the cost of the investigation so far. The next stage of it will deal with unnamed Human Rights Office complaints. Ultimately, a final report will outline "recommendations aimed to address those systemic issues that have been identified."
It's still not clear how much information the Board will finally provide to the school community about the letter, the complaints made by members of QVBSSC or the lessons learned about the way this whole affair was handled.
Tyler Rooney, chair of Queen Victoria's School Council is still looking for accountability:
 "School Council is incredibly disappointed that this interim update has no substantial findings nor commits to any level of accountability within TDSB …Sadly, an entire year will pass since the incident occurred with no final report or accountability. The persistent delays and lack of transparency throughout this entire process has been incredibly disheartening to the Queen Victoria community and all those impacted. This community deserves so much better than this."
Is the response community-based or bureaucratic?
The rest of the update is perplexing. It details many "school-based" initiatives the Board is planning to stop anti-Black racism at Queen Victoria, including:
Workshops for parents and educators on experiences, barriers and success for Black students at the TDSB; disrupting anti-Black racism in elementary schools

Staff professional development sessions on accountability of anti-Black racism, developing learning with a "strong equity framework;" connecting equity, well-being, achievement and community engagement to the school improvement plan

"Anti-oppression, anti-racism and anti-colonial discourses:" – "how to intentionally implement anti-racism work into class culture and through parent engagement and retainment strategies;" foundational concepts related to anti-racism, privilege, power, micro-aggressions and bias

"Staff group exercises, individual activities and discussions to examine decolonizing, intersectionality, positionality, privilege and oppression in Canadian contexts such as understanding the language surrounding anti-racism to facilitate safe and caring classroom/school environments to support student learning and engagement.""

Examining Whiteness and White Supremacy – unpacking its culture and privilege to understand our own biases and privilege

"Colour blindness and colour consciousness: how to intentionally implement anti-racism work into class culture and through parent engagement and retainment strategies."
This all sounds great. It's all work that needs to happen in schools. One workshop looks especially interesting: Parent Guide to Understanding Policies, Practices and Human Rights, featuring Charlene Grant,  parent of a teenager attending school at the York Region District School Board who was the recipient of a well-publicized racial slur by former trustee Nancy Elgie after a meeting about Equity.
What makes this perplexing is where it's coming from: In January of last year, members of the Queen Victoria school community were looking for information about a racist letter they heard had been sent to a popular former Vice-Principal. They didn't get that information. Instead, they say they were obstructed in their efforts to improve education for Black kids at the school. They were told to leave the school when they were trying to have a meeting. They were humiliated and cut off.
How then, do these workshops address mistakes made by the TDSB administration? Local Superintendent Debbie Donsky and Principal Matthew Webbe told me in an email, that the TDSB has "instituted a process that will assist staff to address and respond to acts of racism." They added that the professional development noted above was based on staff and community consultation with student input and a goal "to disrupt racism, practice inclusions and equity…" They certainly put a premium on "student achievement and excellence" and want to improve the situation at the school by way of "…learning done through incidents from last year and prior."
This is laudable, but it doesn't address the issues in question. The TDSB senior administration needs to do that – not the school. And it needs to address these issues specifically and shed as much light, as it ethically can, on what happened and why. It needs to acknowledge in detail, senior administration responsibilities for the mess and then it needs to deal appropriately with staff members at all levels who have been derelict in their duties or perhaps, even racist. It needs to be frank and open about the role systemic racism played in this whole matter. It needs to be open about the TDSB's own systemic racism problems.
It should have done this before it presented an anti-racist plan for Queen Victoria PS.
That plan must also involve the school community and there's some dispute about the extent to which that happened. Ms. Donsky and Mr. Webbe  said that the anti-racist plan had been shared with the School Council. The December 7 update lists the School Council and QVBSSC as leaders in developing it.  Yet the chair of the council, Tyler Rooney, wrote me to say that the "…council had no discussions with the board before the latest update from Leola Pon (or any update from Leola Pon)," though Mr. Webbe has been forthcoming about planned professional development activities and an advocate for them.
Tania Daley of QVBSSC, the group that started excavating this mire last year, wrote in an email:  "We haven't been communicating with the school board because we have lost all confidence in the board's ability to conduct an unbiased, thorough and transparent investigation. Alternatively, we have filed a complaint with the Human Rights Tribunal of Ontario and it was forwarded to ( then Interim Director) Kathy Witherow."
Something is not adding up here.
So, questions remain: How can the senior administrators of the TDSB possibly know which anti-racism workshops and learning are best suited for Queen Victoria without talking to key school community members? How does that answer the concerns of the school community? It all smacks of condescension. Rather than doing what community members asked, the Board, with questionable consultation, has decided on another solution.
If the TDSB is really serious about anti-racism in general and the particular needs of Queen Victoria PS, it has to walk its talk. All its useful ideas about anti-racism will just seem shallow, if it doesn't meet with the people affected, be clear about the mistakes it's made and then talk about a plan that meets the needs of the school and its community.