TDSB's new trustees: what are their views on issues?
The challenges are huge for trustees at the Toronto District School Board. The size alone – 583 public schools, 42,000 staff, 247,000 young students and 130 000 more in adult education – would send most people running for cover rather than running for trustee of this huge and unwieldy organization. Consistent provincial cuts leading to diminished programmes and increased fees, unfunded pandemic costs that have led the board to dip into its reserve fund to the tune of approximately $59.8 million and little provincial support for pandemic recovery can only make you wonder when, not if, the next hit will come to the board from the Ford government.
So first, however you might disagree with positions trustees have taken and will support in the future, you have to give them credit for placing themselves in the meat grinder that is their position between the Ministry of Education and the schools of Toronto. It's a full-time job that doesn't pay full time. It comes with little logistical support or power – successive Ontario governments since the 1990s have seen to that. It is highly political and unforgiving at a level of politics where there is so much on the line: the future of families and their kids.
After the municipal elections at the end of October, 11 new trustees joined incumbents at the TDSB. Over the past few weeks, School Magazine has interviewed most of them on basic questions regarding their views about the work ahead:
Fostering community school relationships and alliances.

What to do about budget cuts the Ford government has made over the past years along with the fact that boards have had to dig into their reserve funds to pay pandemic costs.

Their opinions about online learning – particularly in light of the 2 online courses required of secondary students

What to do about the rising backlog of school building repairs

Changes to access for TDSB specialty arts and academic schools based on interest rather than some form entrance exam or audition.

Privatization – in particular  $225 million the Ford government is spending to give parents up to $250 towards tutoring cost
Some trustees weren't able to get back to us– if they read this article, they still can and we'll update it. School Magazine's email address is eatomag.18@gmail.com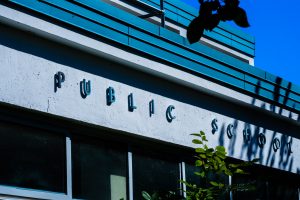 Note: Some information about TDSB wards comes from City of Toronto Ward profiles. These are aligned with the current city ward boundaries based on 25 wards. The information however, is based on the 2016 Canadian census back when Toronto had 47 wards. Since boundaries have changed, it's most likely that the demographics noted below are different as well.
We've also included recent Learning Opportunities Index (LOI) information to describe some of the challenges trustees will face. The LOI is a measure of each TDSB school in terms of families' needs. It considers percentages of families whose income is at median as well as those who are at less than half of that, those who need social assistance along with education levels and percentage of families headed by one parent. Rankings on the index are supposed to indicate which schools need more resources in order to enable their students to have an equitable chance of success. You can read more about the LOI by clicking here.
Ward 1 – Etobicoke North: Trustee Dennis Hastings  (3,158 votes – 27.8 per cent)
Etobicoke North has an immigrant community that makes up about 58% of the overall population with 76% of people being a member of a visible minority. Looking at its schools' Learning Opportunity Index rankings, Ward 1 has 6 elementary and secondary schools most in need of support within the top 10 % of all schools. This is the home base of the Ford family through 3 generations of Tory politics.
Mr. Hastings is a realtor who ran unsuccessfully for the Toronto Catholic DSB in 2018. Incumbent, Harpreet Gill didn't seek re-election. We could not reach him for an interview.
Ward 4 Humber-Black Creek: Trustee Matias de Dovitiis

( 3 841 votes – 45.4% )
Humber River- Black Creek also has sizeable immigrant community encompassing about 58% of total population. Seventy-four percent of the people living here are members of a visible minority. According to the LOI, Ward 4 has 13 elementary and secondary schools most in need of support within the top 10 % of all schools
Matias de Dovitiis was chief of staff to area city councillor Anthony Peruzza. His campaign literature features his work in building and restoring public works and greenspaces as well as ensuring "more equitable opportunities for youth in our area." He was the executive director for the DUKE Heights Business Improvement Area. He was endorsed by Councillor Peruzza as well as NDP MPP Tom Rakocevic.
Mr. de Dovitiis explained that he wants to see greater participation of parents and students in running their local schools: "There has been a significant deterioration in the democratic process" with fewer people on school councils reflecting their immigrant and working class base. As for budget cuts, he's concerned about the shortage of resources saying that students sometimes need to share textbooks. Mr. de Dovitiis foresees a funding crisis developing at the TDSB and wants the board to enter into discussions with Ministry of Education to avert it.
He is opposed to online learning used as a cost saving measure, but acknowledges there might be times when it is needed to cover health and similar problems. Parent, students and teachers, he says, don't like it. He is also is against direct payments to parents for tutoring. He argues that this is not new money – it comes out of the existing education budget – and would be better spent on local schools.
What about repair and maintenance of TDSB schools? Mr. de Dovitiis thinks the Ford government favours developers though the TDSB doesn't have access to the development charges levied by the city to take care of infrastructure costs like building or refurbishing schools. He'd work with city hall to come up with solutions for problems like this and stated firmly that the he would not support selling public land to raise money.
His views are "evolving" on students being able to attend specialty arts and academic schools based on interest alone. He thinks racialized students have less access to these kinds of programmes. But he also believes the board doesn't have budget to run them all.
Mr. de Dovitiis wants to note that this, the TDSB's most diverse group of elected officials ought to be celebrated. He added that he is Latinx.
Ward 6 – York South Weston Trustee: Liban Hassan (4,786 votes- 36.9 per cent)
About 52% of the people living in York-South Weston have emigrated here. About 55% if residents are members of visible minorities.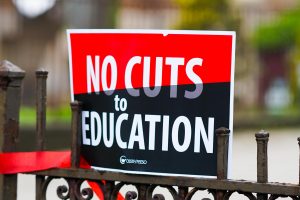 Ward 6 has 18 elementary and secondary schools most in need of support within the top 10 % of all schools, according to the TDSB's LOI
Liban Hassan's Linked In profile describes him as a public policy analyst with Central Mortgage and Housing Corporation. In an article he wrote in 2021 for Canadian Government Executive he notes that less than 4% of executive positions in federal public service are held by Indigenous people and less than 10% by members of other visible minorities. To deal with this problem, he favours segmenting visible minorities into subgroups and leadership groups vs quotas as a way to promote inclusion in management.
Mr. Hassan supports school councils and plans to attend meetings to discuss questions, issues, or concerns with parents. He will identify the needs and priorities of the community and advocate for budget and programs to best meet them. He is concerned about the negative effect of budget cuts to programmes and services across the TDSB and will advocate for more funding from the province and consider how to reallocate funds to prioritize programmes that most affect students, parents and staff.
He will also advocate for more funding from the province to and reallocation of funds to repair and maintain TDSB infrastructure.
Online learning has become a norm in schools and workplaces today, Mr. Hassan believes that students need to be comfortable with online systems. On the other hand, he thinks online learning "could be inconvenient for students and families who may lack the appropriate resources" and wants to learn more about negative implications. He believes that the two mandatory online courses should be made optional.
Cash payments to cover tutoring to catch up after the pandemic, he thinks, are insufficient and calls for implementation of additional programmes so parents aren't burdened with expenses.
As to the question of interest-based access to specialty schools, Mr. Hassan said that he needs to learn more about this before he can give an adequate answer.
Ward 7 – Parkdale High Park Trustee: Debbie King (13,439 votes -59.8 per cent)
About 1/3 of residents in Parkdale High Park have emigrated here and about 26% of the population belongs to a visible minority. According to TDSB statistics, there are no schools within the top 10% in terms of support needed through LOI rankings.
Debbie King has been deeply involved in the politics of her local school recently renamed Dr. Rita-Cox – Kina Minogok P.S. as part of the parent-led Black Students for Success Committee.  This is the group that challenged the TDSB to take responsibility over an incident of racial harassment and hate mail sent to the school's Black vice-principal. Her recent School Magazine article explains her views on the role and hazards facing trustees in Toronto. She believes there is a choice to be made whether they will "be status-quo minding pawns in a provincial plan to slash, burn and privatize education, or be bold leaders that help reform a broken system."
Ms. King believes that trustees need to be able to bring forward the voices that go unheard in school communities. For instance, each school's statement of needs is meant to be based on local parents speaking out, but the practical question is whether this is a small group of them who are heard – or parents as a whole. She thinks it's too early to see how TDSB trustees might align but is looking to work with others and groups who share similar concerns – strength in numbers.
She sees 2 major issues regarding the TDSB and budgets. First, trustees need to advocate for greater funding. But to do that they have to inform and mobilize their communities. The second is allocation – how do you distribute funds equitably? For example, some well-to-do parents have reacted to the inequity Ford government's cash payments for tutoring, by saying that they would claim the money and give it to their school. You shouldn't have to rely on the goodwill of some people to bring about equity.
This cash payment "will do little to support extra tutoring." The money should be spent in schools where it will go further. As far as online learning is concerned, Ms. King thinks that there is available research to shows that emphasis needs to be on in-class learning with qualified staff. She regards the requirement of secondary students to take 2 online courses as privatization. Students should be able to opt out.
So many of the questions Ms. King considers come back to the issue of funding and where its emphasis needs to be. With school buildings, each day we don't address the maintenance issue, the problems become worse as parts of them break down. COVID is not over; air quality is still an issue. She looks at prioritizing how to approach the state of repair of buildings through an equity lens. Parents are concerned that their kids be set up for success; sweltering and rundown buildings don't help build the necessary sense of pride to help bring that about.
While she supports the goal of specialized schools Debbie King says "they aren't representative of the population." More students need access to them – and communities across the system need greater information about specialized programmes and how to apply to them. She thinks there needs to be more of this type of learning across the TDSB.
She ran her campaign alongside of local city councillor, Gord Perks and was supported by former mayor David Miller, Campaign for Public Education, local NDP MPP -Bhutila Karpoche and nearby NDP MPP, Marit Stiles.
Ward 9 Davenport and Spadina – Fort York  Trustee: Alexis Dawson (19,618 votes -59.9 per cent)
Ward 9 was created by fiat of the Ford government in 2018 and consists of Davenport with an immigrant population of about 41% and people coming from visible minorities amounting to about 32% of those living here. Right below it, is Spadina-Fort York consisting of about 35% of people coming from other countries and 43% of residents belonging to visible minorities. There is 1 secondary school sitting in the top 10% of schools most in need of support on the TDSB's Learning Opportunities Index.
Alexis Dawson is co-chair of the TDSB's Black Student Achievement Community Advisory Committee (BSACAC) and member of Ontario Alliance of Black School Educators (ONABSE). Her platform included addressing pandemic recovery, embedding equity, anti-racism and anti-oppression in schools to deal with learning gaps, racism and hate. She emphasized community engagement in areas like common spaces, building development and funding. She was supported by NDP MPP Marit Stiles and newly-elected city councillor, Alexandra Bravo.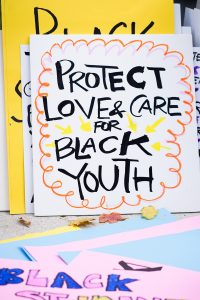 As an anti-racism trainer, she worked with school councils in the TDSB to develop school improvement plans focused on equity and achievement. When the Board works, Ms. Dawson says, it has "amazing policies" to address bias and anti-Black racism. She wants to help "bring big picture silos that we're in down to the granular level of schools" – making policy more approachable to people living in those communities. She sees racist issues that have arisen in the past in Ward 7 for example as not just an area issue but a neighbourhood one, noting that responses from white administrators were performative.
Ms. Dawson is "one hundred percent on board for asking for the money back" from the province that the TDSB took from its reserve funds to help pay for COVID 19 measures. She wants money put towards smaller class sizes that enable children of all abilities to work together in the same classroom. Increased funding is necessary to let this happen.
She is opposed to online learning, watching as her two children couldn't manage this when schools were closed during the pandemic. Education isn't one-size-fits-all, so online learning just doesn't work. Neither do the Ford government's cash payments to pay for tutoring. Ms. Dawson says it "laughable" to provide "individual funds for parents to co-ordinate the catch-up plan for themselves" when the money is better spent in schools. She also sees this as a political ploy for the Ford government to appear to be doing something about pandemic recovery just as they make a move towards privatized education.
Ms. Dawson notes that her home school is in a newly gentrified area with more access to fundraising to help get work done on cosmetic improvements. She thinks schools "shouldn't have to have resourceful parents" to make these kinds of improvements and work on school grounds. She also asks about replacing schools in rapidly developing areas that don't have the capacity for the inevitable increases to enrolment.
As for specialty schools, she notes that Rosedale Heights School for the Arts already operates on a lottery system for interested kids, rather than requiring an entrance exam or audition. This is an example she says, of the public misconception that an interest-only policy will water down learning. More well-to-do families can afford the private lessons that will their kids pass the entrance requirements for these schools but "students need an equitable opportunity to achieve the same" as wealthier students. She adds that we need to look at improving local school arts programmes.
Alexis Dawson  wants to see TDSB policies applied successfully at local schools with more community involvement and consultation. Would she align with other progressive trustees across the Board? She's reserving judgement on this until she has spent more time in the role of trustee.
Ward 10 University Rosedale and Toronto Centre  Trustee: Deborah "D" Williams (18,708 votes- 56%)
Ward 10 is another amalgamation of 2 city wards. University-Rosedale has an immigrant population which, at 32%, is less than that of Toronto as a whole; the same is true for people belonging to visible minorities at 33%. Forty percent of the people living in Toronto Centre come from outside the country and 50% of residents belong to a visible minority. Three Ward 10 schools are in the TDSB's highest 10% range for needing extra support.
In her campaign literature D Williams explains she has been a parent co-chair of school councils as well chair of the TDSB Ward 10 council. She is looking to see well-maintained schools that are the hubs of their communities. She received endorsements from local NDP MPP Jessica Bell along with City Councillor Chris Moise and former City Councillor Mike Layton.
Ms. Williams would work to pull the school community together by holding regular Ward 10 forums including parent representatives, superintendents, teachers and principals to discuss local needs. These priorities could be teased out from local EQAO and report card data and stated needs of schools. School improvement plans, she said, used to be discussed with parents. But that's not the case lately and she wants to see more parent involvement with them. Schools, she argues, can be a community hub for important local needs to be met like medical and dental care and social services. Groups within the board need to get together and talk she thinks: "we're a board serving Toronto – we should all be connected" to support students.
Like most trustees, Ms. Williams is seeking more money from the province. The funding formula in use for decades, she argues, is too inflexible to meet schools' needs and should be reviewed and changed. Working through ward forums she hopes to gather together groups of advocates who would push for this change.
Through her work as a member of the TDSB's Parent Involvement Advisory Committee (PIAC) she was invited to Ministry consultations over its move towards mandatory online course for secondary students. Right from the beginning she wanted students to be able to opt out of taking them. Qualified teachers working in-person with students is what she wants.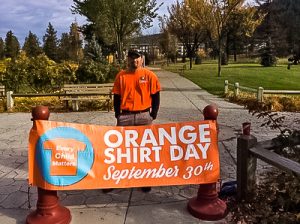 Regarding the backlog in repairs to local schools, she will advocate to the province to get to work – the Ministry of Education "must step up." Asked about the Ford government cash payments to parents to help with tutoring, she believes the money could have been better used in classrooms, adding that the TDSB has a recovery plan with good information focusing on mental health, Science Technology Engineering and Math (STEM) as well as early reading.
She understands why the Board decided to change access to specialty programmes, but the crux of the matter is to remove key barriers to students getting into them. Some schools like Rosedale Heights and Ursula Franklin have already shifted away from formal entrance requirements. Some parents worry that the move to a lottery to select students for specialty programmes will water them down and she acknowledges that change can be hard.
She also believes that we need to acknowledge the Calls to Action made by the Truth and Reconciliation Commission for Indigenous peoples, none of which she says have been fully implemented. She wants action on this issue.
Ward 12 Willowdale Trustee: Weidong Pei (7,023 votes -46.5 per cent)
Compared with the rest of Toronto, Willowdale has a higher rate of immigration into the ward at 61%. People belonging to visible minorities are greater in number making up 67% of the population. One secondary school falls within the top 10% of schools on the TDSB Learning Opportunities Index.
Weidong Pei is a dentist whose election platform featured keeping schools open post-pandemic, ensuring that "only the best teachers are hired" and ending the newly introduced TDSB lottery for specialized programmes. He would work with police to develop an action plan in light of recent violent incidents in schools and "stop wasting taxpayers' dollars on expensive consultants and bureaucrats."  Dr. Pei has "zero tolerance for racism, identity politics and discrimination of any type." Unfortunately, Dr. Pei was not available for an interview.
Ward 14 Don Valley East Trustee: Farzana Rajwani (3593 votes – 26 %)
Don Valley East's immigrant population is about 53% of the total number of people living in the ward. People from visible minorities account for 58% or the total population. No schools here are in the top 10% of the Learning Opportunities Index of the TDSB.
Farzana Rajwani is a professional fundraiser currently with the University Health Network Foundation. She describes herself as a first-generation Canadian with roots in India, Uganda and Tanzania. She believes "passionately in the ability of education to solve many of society's problems." She values diversity, equitable distribution of resources and wants to focus on improving school infrastructure in light of the pressure of new condo developments.
Ms. Rajwani declined our request for an interview due to lack of time as she prepared to take on her new role.
Ward 15 Toronto Danforth  Trustee: Sarah Ehrhardt  (13,962 votes 61.4 per cent)
Ward 15 is home to 31% of people living here coming from another country. Similarly, people from visible minorities make up 33% of Toronto Danforth's population, considerably less than that of the rest of the city. There are no schools in the TDSB's top 10% of the LOI.
Sarah Ehrhardt takes over from previous trustee Jennifer Story who decided not to run in this election. Her campaign literature highlights, among other things, her work to save her local school pool and experience working in the public sector. She wants to see reductions in class sizes, greater transparency in board decisions and "dismantling structures within the TDSB that exacerbate oppression, especially for children and youth who face systemic social, economic, political and institutional barriers to success in our schools. This includes 2SLGBTQI+ kids, neurodiverse kids, Black, Latinx, Asian and Indigenous children.
She endorses:
The Campaign for Public Education's municipal & school board election platform
The ten demands of the Parents of Black Children 
The Elementary Teachers' Federation of Ontario's Building Better Schools Plan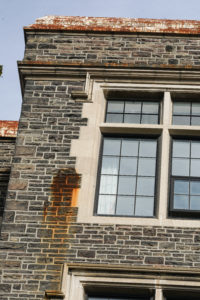 Sarah Ehrhardt was supported in her campaign by NDP MPPs Marit Stiles and Peter Tabuns along with City councillor Paula Fletcher. It's also worth noting that she supported the CUPE education workers in their recent fight for a reasonable settlement with the Ford government.
After over two years of the COVID pandemic, she thinks communities are exhausted and "don't want to have to fight for basic information about their schools and community;" it should be forthcoming. She takes the example of Ford government money for tutoring – that parents thought this might mean tangible support when it really didn't. Knowing and sharing information is basic.
Ms. Ehrhardt believes TDSB schools and communities are in for a hard few years on their budgets. She will document and advocate with other levels of government to improve the situation. This is tied to equity issues in that the pandemic has exacerbated situations in schools, particularly where families face more economic problems. These schools are starved.
While online learning works in some narrow instances, it is an inequitable way to teach most kids. She learned with her own child "that virtual learning doesn't work for the vast majority of students" and was disappointed that there wasn't a plan from the TDSB to get kids who had been learning online for so long, integrated back into real classrooms.
That cash for tutoring the Ford government is paying directly to parents could have been put to much better use in schools – for instance, more psychology assessments. Ms. Ehrhardt says the move is "gobsmacking – the $200 won't make a lick of difference." Whatever supports are needed, passing out money isn't the answer.
There is a lot to be done to bring schools back up to a state of repair and this will take advocacy and communication. There are the HVAC improvements needed to address air quality in classrooms, new accessibility requirements, adapting to climate change – all resting on years of underfunding that preceded and continued with this government. She would work with trustees across the province to develop a broader-based demand for structural along with health and safety upgrades.
For Ms. Ehrhardt, it's clear from the TDSB review on specialty schools, that the current way of admitting kids to them isn't equitable. She adds that this contributes to her understanding that our school system is failing because of chronic underfunding. For that reason, she wants to work with other like-minded people and groups to support public education.
Sarah Ehrhardt's roots are in advocating for child care and pushing for full day kindergarten. She worries especially about the impact of the pandemic on the youngest kids as well as inequitable access to much-needed resources.
Ward 17 Scarborough Centre  Trustee: Neethan Shan (4363 votes- 31.1%)
About 56 % of the people living in Scarborough Centre come from another country, while 70 % of the people are members of a visible minority – considerably higher in number than the rest of Toronto. According to the TDSB Learning Opportunities Index (LOI) there are no schools falling into the 10 percent range of those needing the most support.
Progress Toronto endorsed Neethan Shan as a trustee with experience as a teacher overseeing programmes at two schools in Scarborough who advocates for more resources for students in the area, safe and well-maintained schools. He ran, unsuccessfully for the NDP in the spring provincial election after a controversial nomination, that resulted in protest and the resignation of the Scarborough NDP riding association president. In his run for trustee Mr. Shan was endorsed by the Toronto and York Region Labour Council as well as Mayor John Tory. He supported CUPE education workers in their recent fight with the Ford government over use of the "notwithstanding clause" to curtail their right to strike.
Mr. Shan was recently elected vice chair of the TDSB with Ward 21 Trustee, Rachel Chernos Lin filling the chair position.
Parents, says Neethan Shan, need a pipeline into their school councils to have a meaningful say and in what goes on in their local schools. Conflicts arise between school and communities over issues like discipline and he thinks trustees should be able to bring groups together to discuss them through local forums and so on. He believes that there are a lot of assets outside schools that can help – for example leadership opportunities for young people through his group Urban Alliance on Race Relations and plans to work to bring groups together from across the city based not just on neighbourhoods but upon issues that affect everyone.
Trustees are faced with supporting provincial government-imposed budgets that hurt Toronto schools and Mr. Shan thinks that there will be a time soon, when this is no longer possible: "we have to commit ourselves not to be afraid to push back," he says, noting that Toronto can play leadership role across the province to push for a fair funding process.
As a parent, he struggled with online learning during the pandemic, as he says,  having a teacher in front of you is irreplaceable." While there may be times online learning is an option, it can't be the norm in schools. The solution is to make class sizes smaller.
Cash payments for parents to buy a little tutoring for their struggling kids is something removed from reality as far as Mr. Shan is concerned. It's an insult to parents and teachers and the $225 million could have been used to provide additional supports for classrooms.
The TDSB can't continue to provide quality education in buildings that are in worsening disrepair. Trustees need to advocate harder for better buildings and look beyond the purview of school boards alone to community building as well. He'd like the TDSB to have access to development charges paid by developers to the city to provide basic infrastructure to go along with their new buildings – but even that concept is in peril now that the Ford government has decide to reduce these costs.
The process for admitting TDSB kids into specialty school wasn't working for kids. These programmes, he says weren't even accessible for talented students. There's also a problem of proximity – it's hard for many students to get to classes downtown. He thinks there needs to be increased access to such programmes for interested kids in their families of schools along with support from educators to help talented students develop their skills and portfolios.
Ward 18 Scarborough SW Trustee: Malika Ghous (5,168 votes -28.5%)
The demographic profile of Scarborough SW is close to that of the rest of Toronto with 46% of its residents coming from other countries and  56% belonging to a visible minority. Two schools are in the top 10% of those identified through the Learning Opportunities Index as having higher needs than others.
Ms. Ghous grew up and attended schools in Scarborough. In her campaign literature, she says she understands the challenges that young people face and believes it's time for a new generation of leaders. She explains that she will work for more support for mental health and special education, programmes to prepare students for life after graduation and push for school renovations.
We were unable to interview Ms. Ghous for this article.