What do TDSB student trustees say about violence in schools?
What are kids thinking about the violence that surrounds them in their schools and neighbourhoods? It's pretty understandable that not many of them want to say much about it. It's difficult to even ask, since they might be putting themselves at risk by talking about specific events, things they've seen or heard.
Student trustees on the other hand, may take a broader view. They are elected by TDSB students across the system to represent them. Jeffrey Osaro is a student trustee from Northview Heights SS. He has been a Student Council president and founder of the Black Student Alliance at his school. Naomi Musa, from Central Toronto Academy, spent her first eight years in Eritrea and lived in Uganda and Kenya before coming to Canada when she was eleven. She is also a member of her school's Black Student Alliance. Isaiah Shafqat  attends Kâpapâmahchakwêw – Wandering Spirit School and is Two-Spirit Mi'kmaq interviewed in School Magazine over his work pushing forward a trustees' board motion to make the Grade 11 English course Understanding Contemporary First Nations, Metis and Inuit Voices mandatory for students.
These young people are deeply involved in their communities and certainly have a sense of what they want to see happen about the conflict and pain that has informed their experience as student trustees. It's their last year to represent their fellow students, so it makes sense to talk to them about what they see and what concerns them.
The COVID effect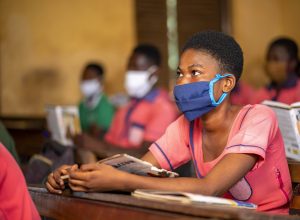 For so many people I've spoken to lately – no matter what the topic – there is a before and after COVID theme running through the conversation. Jeffrey Osaro says violence has increased since COVID, but not just outside of school hours; the conflicts come inside and are more serious: "It's a very sad thought to know …the environment where we're supposed to be, you know, the most safe, like away from home, you know to be able just to strive in. Our education could now be, you know, affected by you know, the conflicts that we see around us."
The way students interact with each other is different now says Isaiah Shafqat and he thinks it has a lot to do with the isolation from others and the consequent loss in social and conflict resolution skills. This is especially so in the case of younger students who "transitioned into high school without having a proper grade 7 and 8 experience. They just haven't learned these skills. You learn to resolve conflict through experience and grade 7s and 8s are very opinionated. They are very strong minded." He wonders about all the media "… that students consume that depict violent actions and that that's what they learn to do. They think that is okay…. that is how you engage with other people."
Different schools – different experiences. Naomi Musa finds it rare to come across more serious occurrences of violence, though when problems do happen it is when "… de-escalation is not introduced and so we see those lower-level instances manifest until those higher-level ones result". She also thinks that younger students have missed many chances for learning how to cope with their peers by being away from school in such a formative part of their lives.
Reciprocal violence
In a previous article, teacher Devon Jones talked about "reciprocal violence" escalating from perceived slights and threats over social media. Isaiah recalled a fight that developed between two normally non-violent students over conversations they were having online. Yet, in a small intimate school setting like that of Kâpapâmahchakwêw, everyone knows everyone else and there are more opportunities to resolve friction before it grows out of control.
Jeffrey thinks students believe they can say what they want from behind their screens without appreciating the consequences. In reality, what they say follows them to school and back again in heightened antagonism: "Words through a screen can really invoke other people to have such hatred and such, you know anger to…bring this into our school environment." Social media, feeding from rumours and other conflicts, drives this hostility in his and his friends' schools.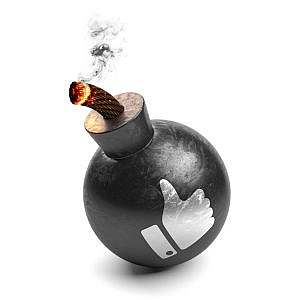 He understands how kids can get into a fight over things they think someone has said about them and intensify to potentially violent situations : "…sometimes kids just can't see the line as to where these conflicts are going to lead to. You know the stabbing and what we see today…" He recalls back in middle school when kids would know that a fight was going over a line, "…getting too far…We've got to get this resolved. Let's de-escalate this because people could get seriously hurt."
But the pandemic,  "…really made all these lines blurry  and students can go all the way with conflicts without staff or other students seeing the clear line as to where this is getting too far: students with their anger and with their continuation with the conflict. They can go up to high levels, you know. I think students really don't see that how much consequence could happen from taking these small conflicts into higher ones."
Naomi speaks of the interplay of fear and acceptance amongst kids. Sure, lots of young people are scared about the fights that happen in school but at the same time, "…the sad part is that students are used to it … it is what it is and that's a little bit sad to hear because that shouldn't be a normalized feeling." Isaiah adds that students are "…from a very young age, run through lockdown drills and training of sorts that prepare us for situations that are both similar and unlike the ones we see today. I think there is a level of desensitization to it."
What does it mean for schools and communities as a whole when young people are both frightened and desensitized at the same time? What have schools become?
Looking to those in charge
Where do these representatives of young people look for possible solutions, assistance and respite from the day-to-day worries around schools? Isaiah acknowledges that his school board doesn't have the money to hire enough support workers to deal with all of the problems found in a huge population of students. Naomi admired that TDSB director Colleen Russell could be "so vulnerable to admit that we do need help." She thinks that accountability and follow-up are beginning- that the students she meets say that things are getting better – even for basic improvements in schools – like asking for menstrual supplies to be available in washrooms.
Jeffrey thinks the feeling of well-being is intangible "…it's not always about, you know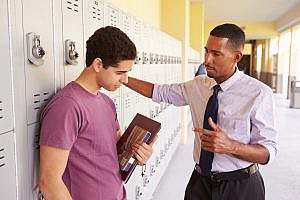 the funding and the money, but sometimes just connecting on student to staff basis…making sure that students feel like they have someone to talk to; it doesn't even have to be like a social worker… But just someone who has the ears and who is just open to listening to students in their respective school."
Isaiah, Naomi and Jeffrey have certainly got a taste of politics during the time they've spent as student trustees. There is a mayoralty by-election coming up on June 26. What are they looking for in a mayor taking office at a difficult time for Toronto? Isaiah wants to see "… a commitment to the well-being in safety: promoting increasing safety on the TTC…continuing to work with the Toronto District School Board on School Safety and Community safety. It's investing in our communities to uplift the community and support all Torontonians, not just students. I think when we see a plan or a commitment to improve the well-being safety, and just overall experience for Torontonians, we'll see a safer city."
Naomi sees complex issues in a place that is almost a country within a city. With violence…"it's really naming that issue and then providing resources and providing a way to aid with this issue because we can't just put a band-aid over it, right, and we have to actually work towards solving this issue. It'll take years. But building those foundations is essential."
What about those foundations? Back in December 2022, Jim Spyropoulos, Executive Superintendent of Human Rights and Indigenous Education spoke at a special board meeting called to address  deaths and serious injuries in and around schools.  He described a plan to be implemented right away. Features included adding 2 more teachers to front-line staff, 2 advisors and 2 child and youth workers to respond to crises in schools across the system and help with de-escalation of violence. He explained that school administrators would learn how to improve safety and positive school climate. Other staff would be trained to use restorative justice to help with conflict management. When I spoke to him in March, Mr. Spiropoulos admitted this was not enough to deal with a problem of such scope.
But he hastened to add, this was just a start; the TDSB was asking the Ministry for more money to deal with violence in and around schools. In April, the Ministry put aside $1.8 million for the Board to "work with community organizations" to address the problem. It doesn't mention anything about additional staff to work in schools – and let's face it, $1.8 million to cope with a problem that is so pervasive and deep-seated is a drop in the bucket. How is this plan unfolding and what connections is the TDSB is making with community allies? It's an important question, but Mr. Spyropoulos hasn't responded to repeated emails and phone calls asking for details.
Looming in the background is the dire state of the TDSB's financial situation. To cope with COVID-related costs that weren't funded by the Ministry of Education, the Board had to dig deeply – $70 million worth- into its reserve funds. The Ministry did provide $31.5 million for each of the school years 2021-22 and 2022-23, but this injection of funds has now ended and the TDSB faces a loss of 522 staff as a result. It's budget season and the TDSB faces a $61 million deficit that it can't carry over without Ministry approval – the same Ministry that thinks $1.8 million is enough to solve the board's violence problems.
The TDSB is stretched financially and is working on a plan to slice off programs, staff and services. The serious problems student trustees illuminated aren't going away and there is no solution to be found in cutting an already decimated budget while we sit and hope that nothing too bad will happen.